Alison Watson, Narangoo Erdene Ochir, Yvonne Apolinar, Madison Burton
Editor's note: This article was written by students in SuzAnne Regalia's English class at New Technology High School in Napa. According to Alison Watson, one of their choices of assignment was to write an article based on their research. It is with great pleasure that we publish their work. — Sasha Paulsen
There are five places in the world with unusually high concentrations of people who live past the age of 100, places where Alzheimer's disease and related dementia are far rarer and where aging doesn't seem to adversely affect peoples' ability to build their own fences or herd sheep.
An organization, known as Blue Zones, was founded to test a question: Can we learn how to live longer by analyzing the lifestyle traits common to these areas?
Support local news coverage and the people who report it by subscribing to the Napa Valley Register. 
Blue Zones and National Geographic conducted a study on the world's densely clustered, longest-living people, found in Loma Linda, California; Nicoya, Costa Rica; Sardinia, Italy; Ikaria, Greece and Okinawa, Japan, to see what habits influenced how long they lived.
The habits that formed the backbone of social or physical life in these areas are referred to as the Power 9 habits. Researchers grouped these habits into four categories: exercise, diet, social life and outlook.
Move naturally is the exercise category that fits into Power 9. The longest-lived people live in environments that allow them to move without thinking — activities like growing gardens or taking lots of stairs when they go somewhere.
This set of Power 9 habits all correspond with the social life of the world's longest-lived people.
There also seems to be some connection with living long and belonging to faith-based communities. According to Dan Buettner, a National Geographic fellow and author of books on Blue Zones, attending faith services a few times a month could add a couple of years to your life.
Research shows it is important to care for those you care about — keeping aging parents in the home increases their life expectancy. By staying close to family and caring for them on a grand scale, they experience a decrease in disease and an increase in longevity.
Your friends are a good indicator of your own health. It was shown that the longest-lived people had friends who promoted healthy lifestyles as well. Therefore it is important to have the right people around you in your life.
It is no real surprise that eating lots of vegetables and plants can help you live longer. Having a plant-heavy diet does not mean you have to go vegan or vegetarian and give up all meat; it means using plants as your source of protein at least some of the time.
In Okinawa, an adage reminds people to stop eating when they are 80% full. It may also be important to note that the longest-lived people tend to eat their smallest meal in the early evening or late afternoon. Drinking wine moderately and regularly may also be a key to staying healthy, if the regular drinking common to Sardinians is any indication.
The last two habits focus on promoting the right outlook. Residents of Blue Zones have extended periods of prayer, rest or meditation.
Another thing that keeps people alive is a sense of why they wake up in the morning. People who expressed a clear goal or purpose — a sentiment known as ikigai in Okinawa and in Nicoya as a plan de vida — lived longer than those who did not. Finding purpose doesn't necessarily have to be big; it can just be watching your children or grandchildren grow up or cooking a meal for your loved ones.
People in Blue Zones focus on family and friends. They spend time with close people having a meal together or doing fun activities. People socialize more by doing volunteer work and meeting new people. Through volunteer programs, making friends with similar interests increases the chance of positive interactions, improves the emotional stability of the relationship and increases the likelihood of joint extracurricular activities. 
Therefore, being part of a social community will improve peoples' mental health and increase longevity. 
Another Blue Zone habit is regular exercise. The Seventh-Day Adventists who live in Loma Linda go on a large number of nature walks, and gentle exercise with significant effects over a lifetime.
By talking now of the similarities in the characteristics of these demographics witnessed in the Blue Zones, we can learn a lot. These diverse groups of people have lifestyle traits in common that center around the mental and physical health of individuals. This shows that through maintaining a plant-based diet, exercising, connecting with those around us, and having a positive outlook on life, we can quite literally extend our lifetime. 
Want to live longer? Be an optimist, study says
Intro
You don't have to be a Monty Python fan to whistle along with Eric Idle as he croons "Always Look on the Bright Side of Life" while contemplating death on a cross.
British satire aside, focusing on the upside of life could easily be the theme song for research focusing on a key component of longevity: optimism.
Optimism doesn't mean ignoring life's stressors. But when negative things happen, optimistic people are less likely to blame themselves and more likely to see the obstacle as temporary or even positive. They also believe they have control over their fate and can create opportunities for good things to happen in the future.
A new study published Monday finds men and women with the highest levels of optimism had an 11% to 15% longer life span on average than those who practiced little positive thinking. The highest-scoring optimists also had the greatest odds of living to age 85 or beyond.
The results held true, the study found, even when socioeconomic status, health conditions, depression, smoking, social engagement, poor diet and alcohol use were considered.
"This was the first study to look at the impact of optimism on exceptional longevity, which is defined as living to age 85 or more," said lead author Lewina Lee, assistant professor of psychiatry at Boston University's School of Medicine. The study was published in the journal Proceedings of the National Academy of Sciences.
The study found women with the highest levels of optimism had 1.5 greater odds of living to 85 or beyond, compared to those with the lowest levels of optimism. Highly optimistic men had 1.7 greater odds of living to that age over the more pessimistic. Again, those relationships remained true even after adjusting for health behaviors.
How would an optimistic attitude help you live a much longer life?
"Optimistic individuals tend to have goals and the confidence to reach them," Lee said. "Those goals could include healthy habits that contribute to a longer life."
"Optimism is one important psychological dimension that has emerged as showing some really interesting associations with health," said neuroscientist Richard Davidson, professor of psychiatry at the University of Wisconsin-Madison and the founder and director of the Center for Healthy Minds.
"And I would add other positive attributes, such as mindfulness, compassion, kindness, and having a strong sense of purpose in life," Davidson added.
Want to be more optimistic?
Studies of twins finds only about 25% of our optimism is programmed by our genes. The rest is up to us and how we respond to life's lemons.
If you tend to be a sour puss about the stresses in your life, don't worry. It turns out you can actually train your brain to be more positive.
"There is research which indicates that optimism can actually be enhanced or nurtured through certain kinds of training," Davidson said. "So, it does open the possibility that cultivating optimism and other positive attributes may lead to significant improvements in health-related outcomes, including longevity."
But you don't have to devote your life to meditation to see change, Davidson said. He pointed to the results of a randomized controlled trial of people who've never meditated before.
"When these kinds of mental exercises taught to people, it actually changes the function and the structure of their brain in ways that we think support these kinds of positive qualities," Davidson said. "And that may be key in producing the downstream impact on the body."
Training a more positive brain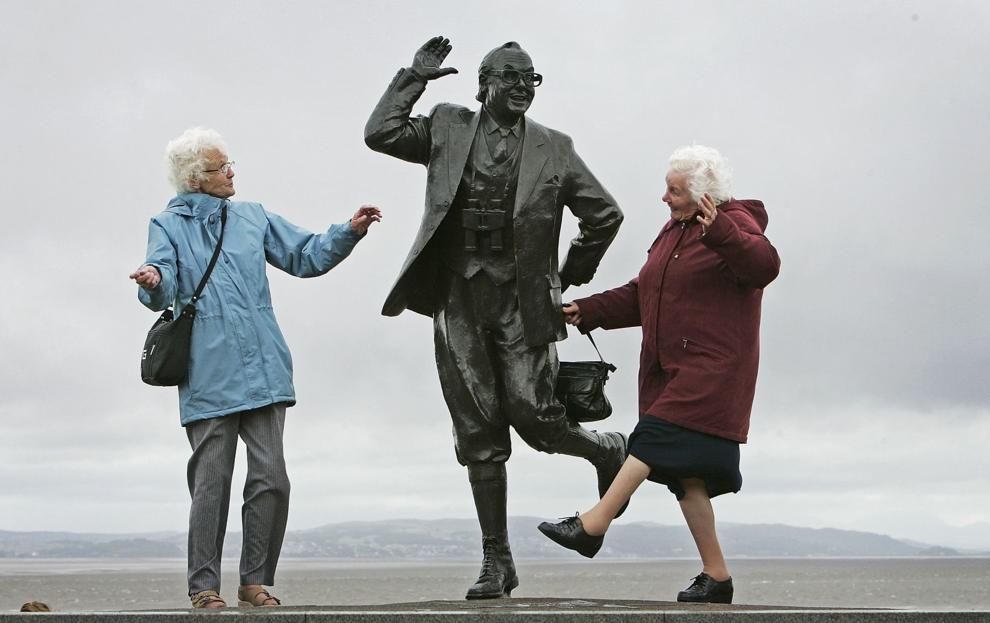 There are simple mental exercises that any person can do to nurture an optimistic outlook.
Imagine your best possible self
One of the most effective ways to increase optimism, according to a meta-analysis of existing studies, is called the "Best Possible Self" method. Interventions using this approach will ask you to imagine yourself in a future in which you have achieved all your life goals and all of your problems have been resolved.
One technique, for example, is to write for 15 minutes about a future day in your life in which you have accomplished everything you wish. Then spent five minutes imaging that reality. Practicing this daily can significantly improve your positive feelings.
In an 2011 study, students practiced the Best Possible Self exercise for 15 minutes a week for eight weeks. Not only did they feel more positive, the feelings lasted for about six months.
Keep a journal of positives
Many of us can easily recite a litany of negative things that have happened to us each day. But ask what went well, and we might stumble. That's why keeping a daily journal in which you list the positive experiences you had that day can help shape your outlook.
Be grateful
Taking a few minutes each day to write down what makes you thankful can improve your outlook on life. A number of studies have shown that practicing gratefulness improves positive coping skills by breaking the typical negative thinking style and substituting optimism. Counting blessings even lessened problem behavior in adolescents.
Practice mindfulness
One of Davidson's favorite mindfulness exercises cultivates appreciation.
"Simply to bring to mind people that are in our lives from whom we have received some kind of help," Davidson said. "Bring them to mind and appreciate the care and support or whatever it might be that these individuals have provided."
"You can spend one minute each morning and each evening doing this," he said. "And that kind of appreciation is something that can foster a sense of optimism about the future."
Like exercise, mindfulness will need to be practiced on a regular basis to keep the brain's positive outlook in good shape, Davidson said. But the effort is definitely worth it.
"This is really about nurturing the mind," he said. "And there is ample evidence to suggest that there are real psychological and physical health-related benefits."
Secrets to longevity from some of the world's oldest people
Eat eggs and cookies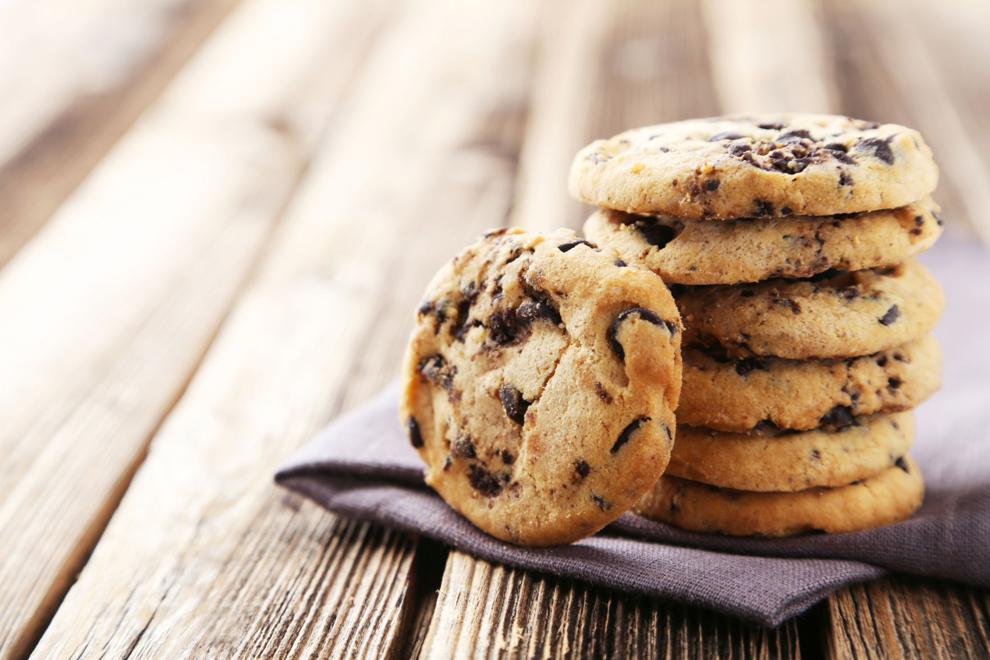 Be kind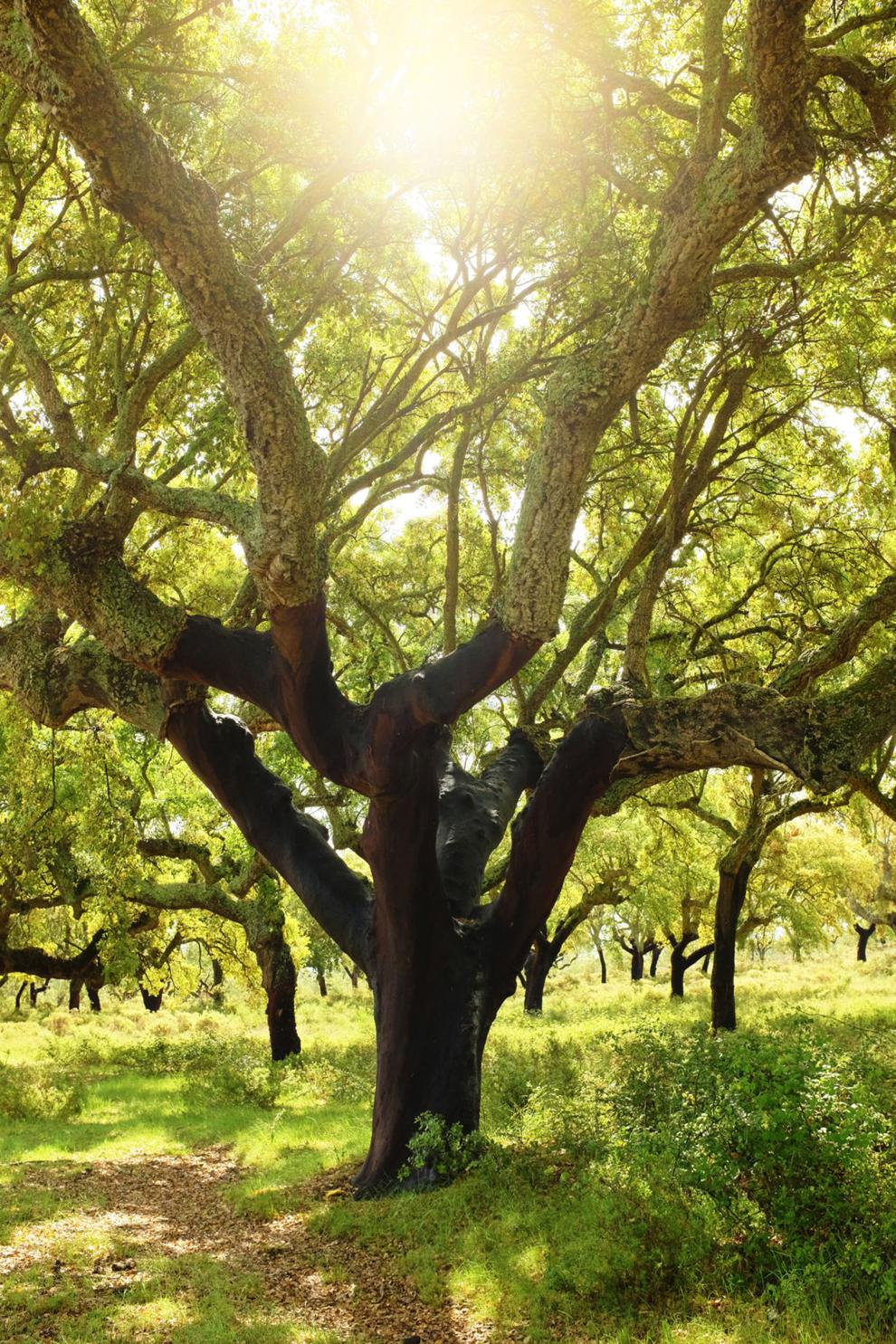 George Burns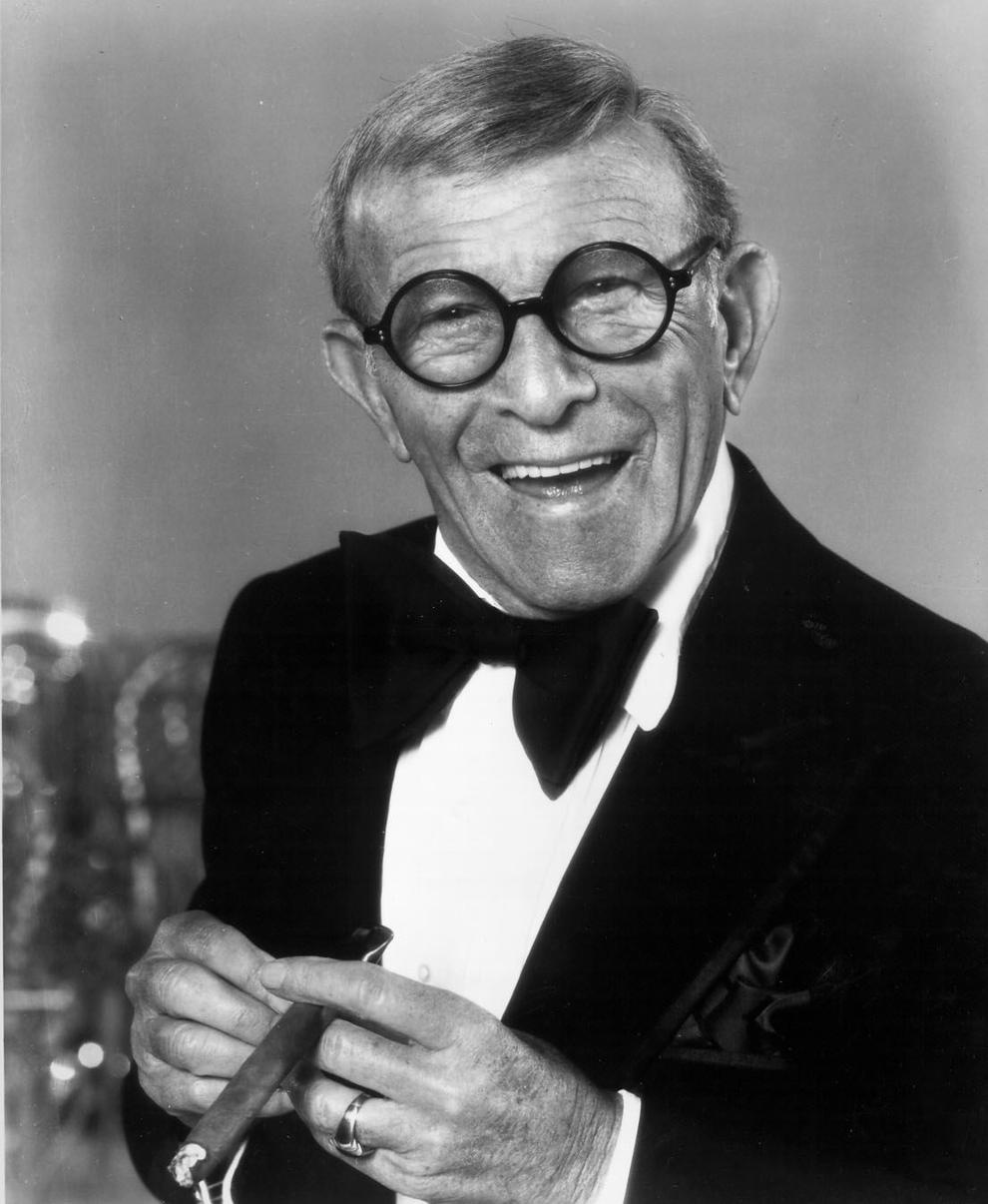 Eat 'delicious things'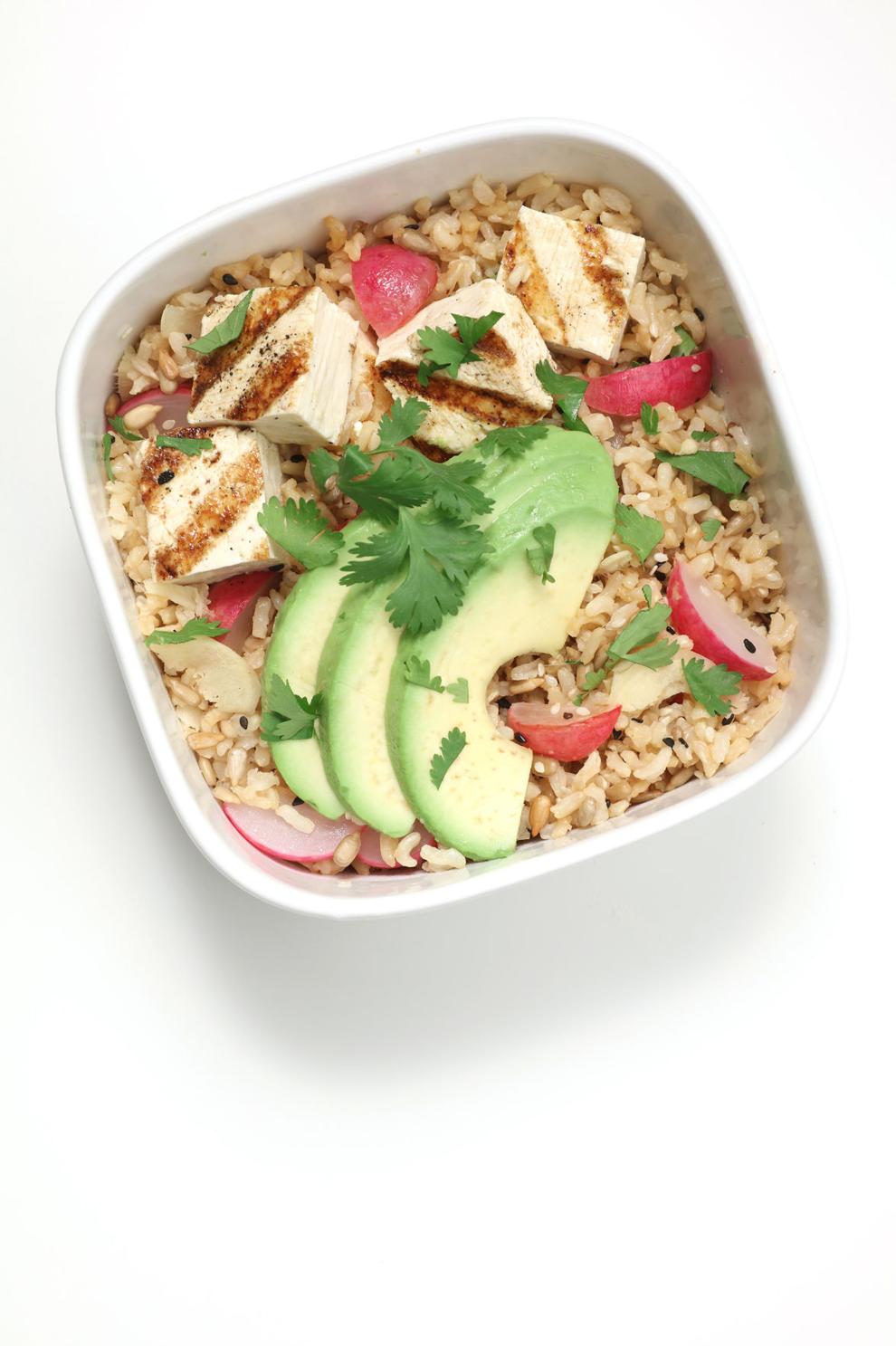 Follow the Ten Commandments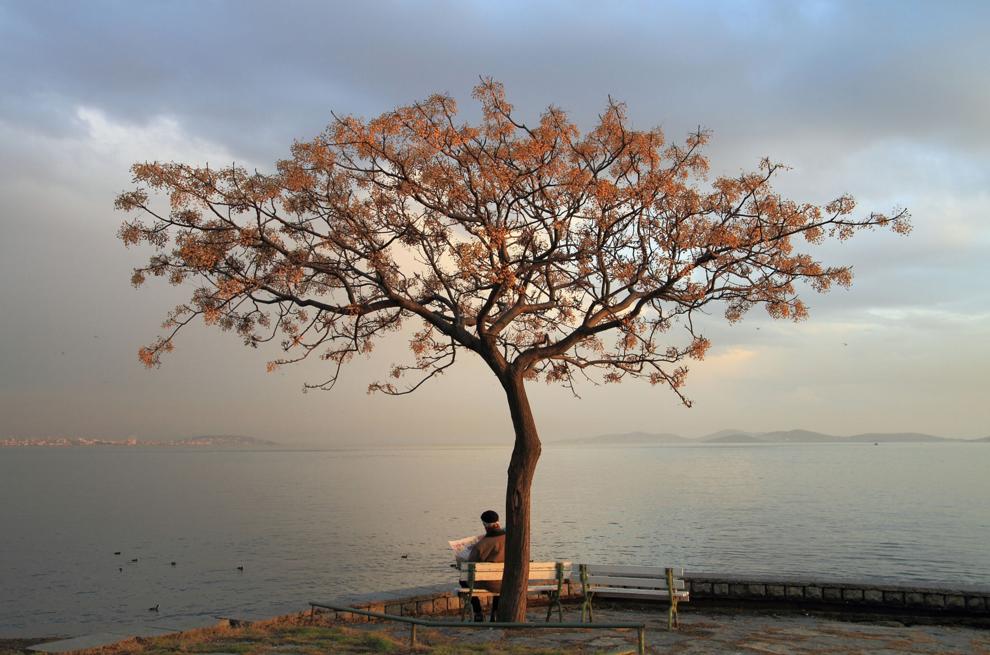 No gossip, junk food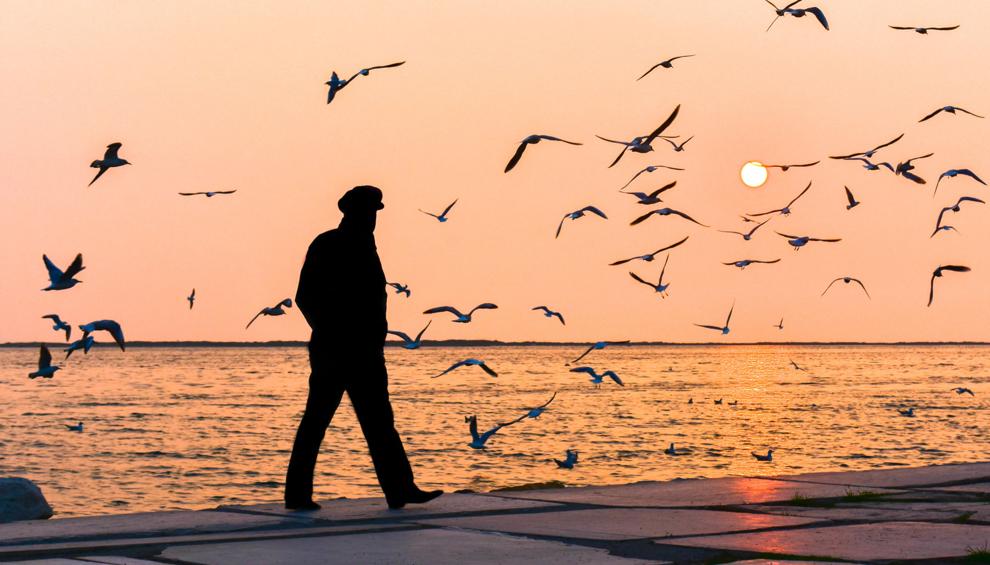 Bacon!
Honey, bee pollen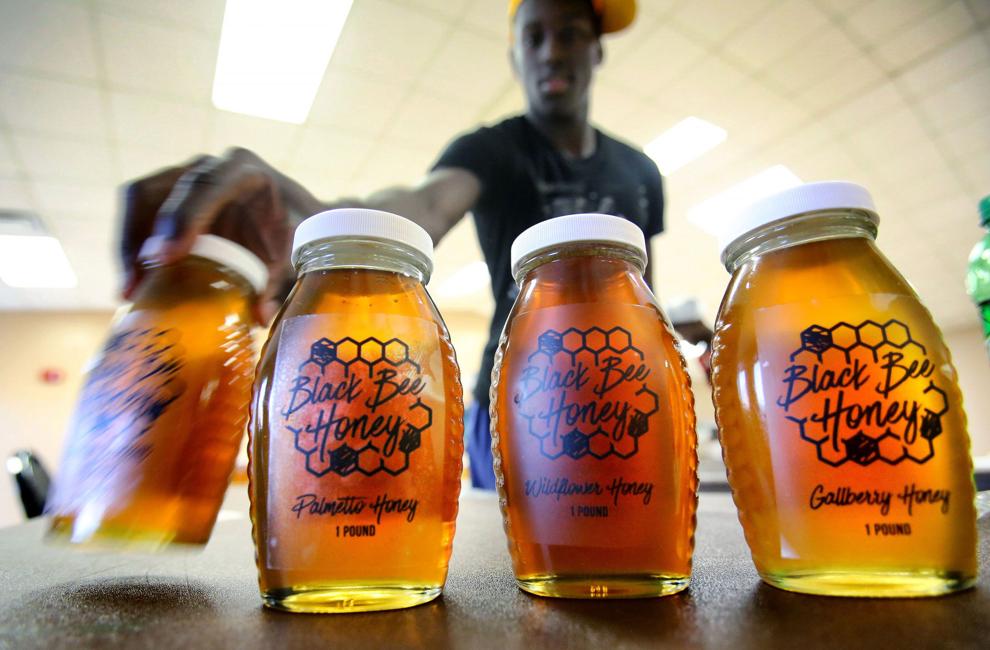 Magic potion?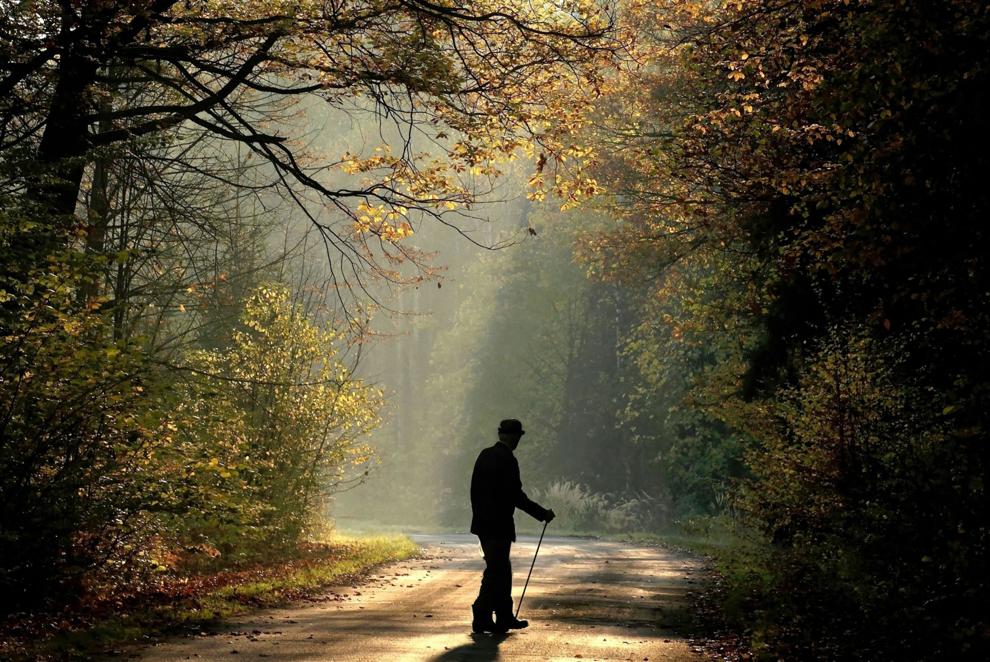 Want to live to age 100? Work less, rest more
Intro
The number of hours you log at work each week can have a significant impact on your health and your longevity — especially if you overwork.
Based on full- and part-time workers' hours, people in the United States work an average eight hours every week day, adding up to 40 hours per week, according to 2017 data from the US Department of Labor's Bureau of Labor Statistics.
Working more than that has been tied to some negative health outcomes, especially for "individuals who work extended hours or very long hours. We're talking people who do 50, 60, 70, 80 hours per week," said Azizi Seixas, an assistant professor at NYU Langone Health, who focuses on sleep and stress research.
"Generally, that's associated with a host of mental and psychological health issues as well as physical health issues and the third one, which we don't really hear a lot about, relational health issues," he said.
Each of those aspects of your health — mental, physical and personal relationships — can play a role in how long you live. Here are four ways that working fewer hours each week could help boost your longevity.
1. You could de-stress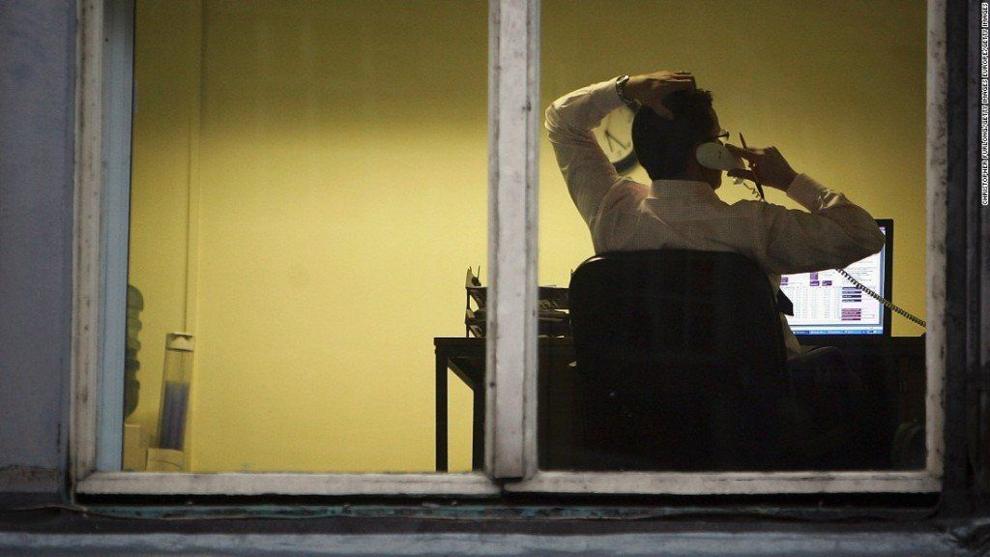 In other words, long workweeks can stress you out, and that's not good for your mental health.
A study published in the journal Psychological Medicine in 2011 found that working more than 55 hours per week predicted subsequent depressive and anxiety symptoms among 2,960 British people ages 44 to 66 who were employed full-time.
"A 1.66-fold risk of depressive symptoms and a 1.74-fold risk of anxiety symptoms among employees working more than 55 hours a week, compared with employees working 35 to 40 hours a week, has been observed," Benedict said of the study, in which he was not involved.
A paper published in the British Medical Journal in 2015 found that alcohol consumption was more likely to rise to risky levels among adults who work more than 48 hours a week compared with those who work average hours. That paper involved reviewing and analyzing 63 previously published studies on the association between long working hours and alcohol use.
"Finally, if you work all day, you may have no chance to pay attention to your worries until you go to bed. Going through your worries while in bed is however one of the worst things you can do to your sleep," Benedict said.
"Stress and anxiety, in turn, cause difficulties with falling and staying asleep," he said.
2. You could catch more Z's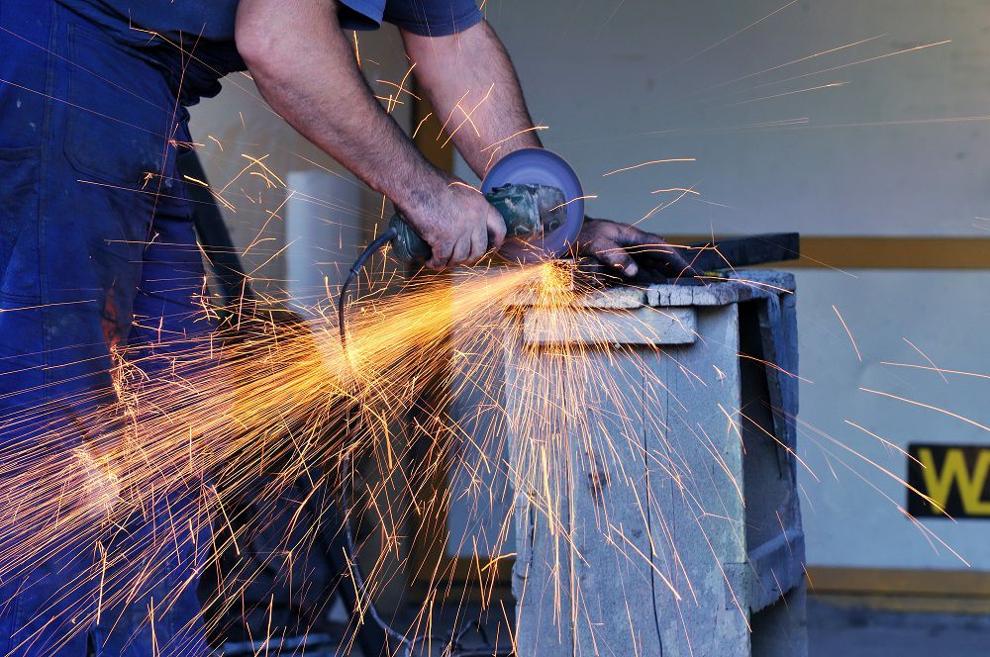 As you sleep, you enter a biological process in which certain hormones are released to repair cells and make sure that your body and brain function properly the next day.
"During sleep, the brain clears out metabolic waste products accumulating during wakefulness, which is important for the maintenance of brain health," Benedict said.
"Studies have also shown that newly learned information is consolidated during sleep, especially those relevant for future behavior," he said. "There is also evidence to suggest that sleep promotes processes involved in creativity and problem-solving. Finally, during sleep, parts of the brain recover that are involved in decision-making, stress resilience, learning, planning, vigilance and impulse control."
Car crashes, industrial disasters and medical and occupational errors can increase when we tire, not to mention decreases in work productivity and efficiency.
Long work hours and lack of sleep may lead to poor performance, poor memory, inability to process new information, judgment issues, difficulties being alert and poor concentration, Seixas said.
"The only two behaviors that seem to enhance the process of clearing out the cellular debris and proteins that are associated with Alzheimer's disease and dementia from the brain is physical activity, to a certain extent, but primarily sleep," he said.
"When you have an excess of blockage and buildup of protein debris in the brain, what happens is that that has been associated with poor brain function.
"Sleep is important to maintain important homeostasis biological processes — maintaining balance in the body," he said. "What does that mean? It means that your liver, your heart, all these organs can't be working at 100% throughout the day. There needs to be a period where they recuperate and regenerate, and so sleep is an important activity for that."
Getting less than the recommended amount of sleep on a regular basis has been tied to an increased risk of early death.
A longitudinal study of 10,308 British civil servants, published in the journal Sleep in 2007, found that those who reduced their sleep from seven to five hours or fewer a night were almost twice as likely to die from all causes, especially cardiovascular disease. The study also showed an increase in sleep duration, to more than 8 hours, was associated with an increase in mortality.
As it turns out, an increased risk of cardiovascular disease has been also linked with long workweeks, Seixas said.
3. You could improve your heart health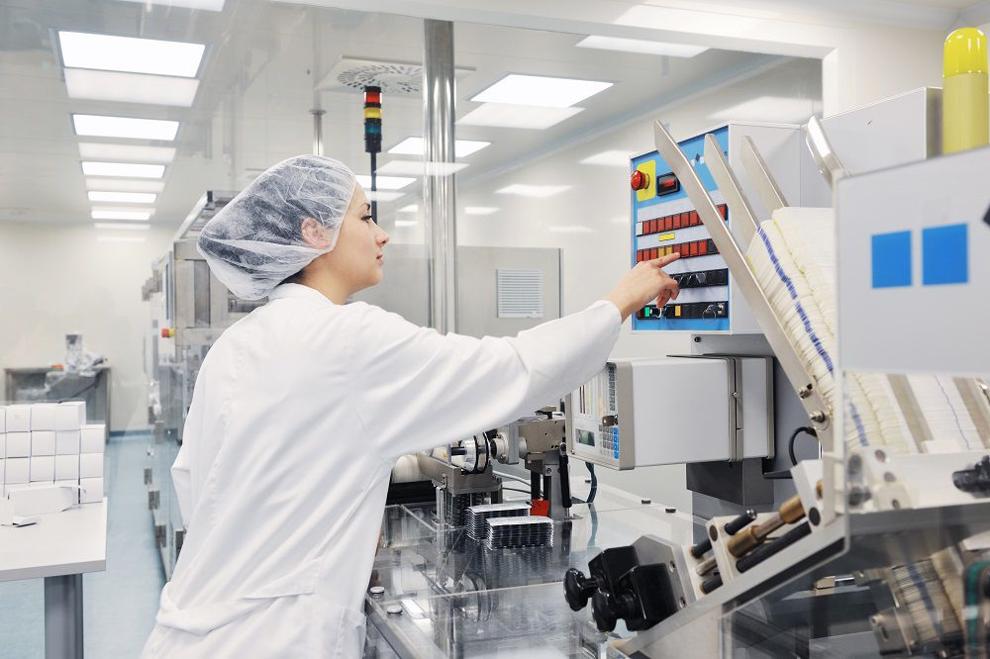 Observational studies suggest that there's about a 40% increased risk of coronary heart disease among adults who work long hours, as in more than 50 a week or more than 10 a day, according to a paper published in the American Journal of Epidemiology in 2012.
The paper reviewed and analyzed 12 previously published studies on long working hours and health risks, including a total of 22,518 study participants.
"By extending your work hours, you have less time to sleep," Seixas said.
"We need about seven to eight hours per day in order to get optimal health benefits, give or take depending on the individual," he said. "But if you're not getting that, that can lead to an increased risk for obesity as well as increased risk for diabetes, particularly Type 2 diabetes, and an increased risk for hypertension."
You can be at increased risk for cardiovascular and cardio-metabolic health conditions, as well as musculoskeletal issues such as back and neck pain, headaches and vision problems, Seixas said.
Women who work an average of 60 hours or more per week over a 32-year period may have elevated risks of diabetes, non-skin cancer, heart disease and arthritis, according to a study published in the Journal of Occupational and Environmental Medicine in 2016.
Specifically, workweeks that averaged 60 hours or more over three decades appeared to be associated with triple the risk of those chronic diseases, the study showed, and heart disease and cancer are the top two leading causes of death in the United States.
The study involved data on 7,492 adults, covering 32 years of job history between 1978 and 2009. The data came from the National Longitudinal Survey of Youth.
4. You could spend more time with loved ones.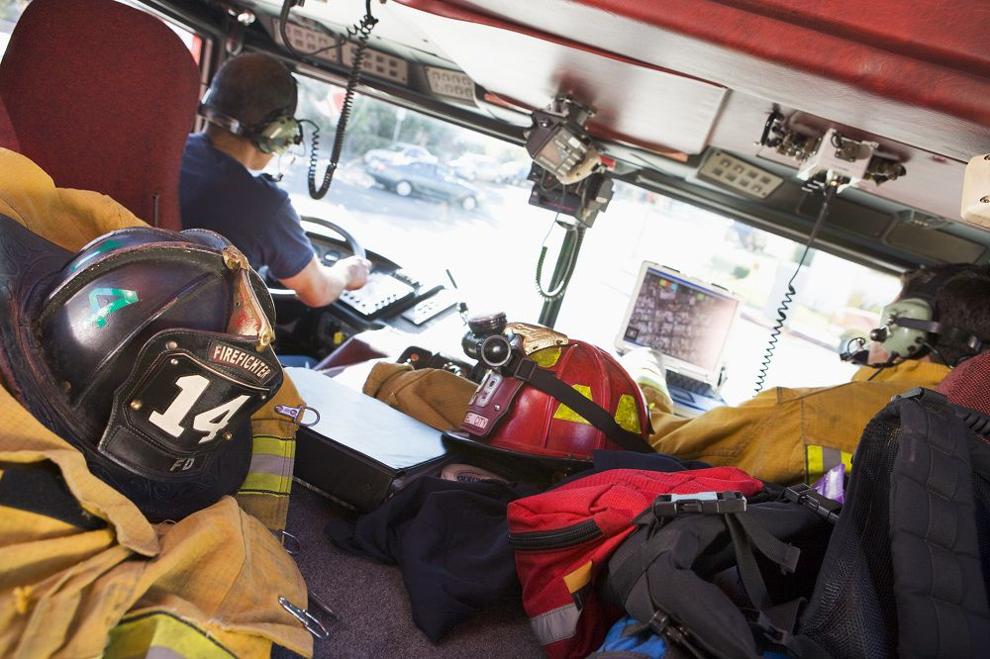 Overall, when you work less, "you have more time for your family and time to engage in health-promoting leisure activities, exercise, meeting friends and so forth," Benedict said.
Engaging with loved ones can help battle loneliness, which has been found to be somewhat detrimental for longevity.
A study published in the medical journal JAMA in 2012 found that among 1,604 people older than 60, loneliness was a predictor of functional decline and early death. Of participants, 43% were classified as lonely. Among those who felt lonely, 22.8% died during the study's six-year followup period, compared with 14.2% of their peers.
Loneliness has become such a significant public health problem that in the United Kingdom, Prime Minister Theresa May appointed a minister for loneliness this year in a drive to tackle social isolation, which estimates suggest is endured by 9 million Britons.
'When are you really productive?'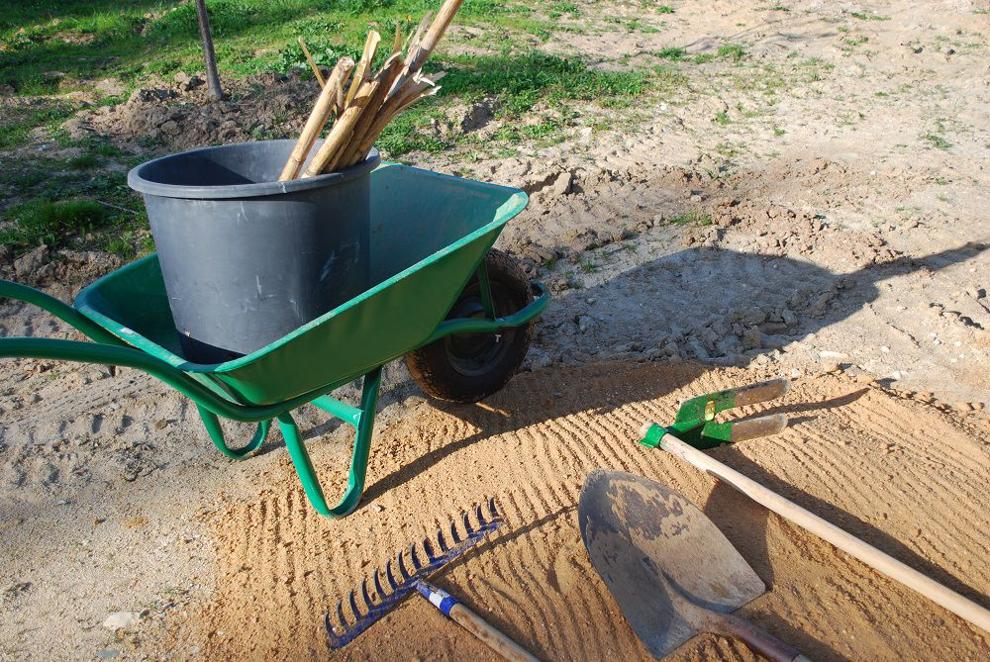 Still, there can be some downsides to working less than average, Benedict said.
"Working fewer hours per week typically results in greater work intensity, which might offset positive effects of short workweeks," he said. "Labor is not only a source of income, allowing material needs to be satisfied; it also provides non-pecuniary benefits like status and recognition."
All in all, research suggests that the best working amount can be determined on a case-by-case basis and can vary based on your needs.
"You need to figure out, when are you really productive?" CNN Chief Medical Correspondent Dr. Sanjay Gupta said.
"The key is to try to figure out when are those productive hours for you and try and do your most important things then," Gupta said.
"If you can spend a few minutes actually considering the task at hand, if you work smarter, not longer, I think a lot of things will happen," he said. "You're going to get more done, and you're going to be able to spend more time not actually working, and that will certainly help you live to 100."
Get local news delivered to your inbox!