CES 2022 is underway, bringing with it hundreds of exciting new products from the biggest companies in the world. From 8K TVs and flagship phones to electric cars and wacky robots, there's going to be lots to see.
While last year's CES event was strictly virtual, the show will go ahead physically in 2022, albeit in a smaller form than previous years. And while Tom's Guide has decided not to attend in person, we're still covering every second of the show to bring you all of the big announcements and events as they happen.
CES officially runs from from January 5 to 7, but many of the big press conferences take place tomorrow (January 4) and there's already a ton of news, so expect to see plenty of reveals from this point on. Samsung has revealed its 2022 TV line-up, while Acer, Jabra and LG have also made announcements.
We'll be tracking all of the new products and innovations live here, so keep this page bookmarked for all of the latest CES 2022 news as it happens. And for full details about the CES 2022 schedule, exhibitors and more, head to our CES 2022 hub page. 
CES 2022 top announcements so far
Refresh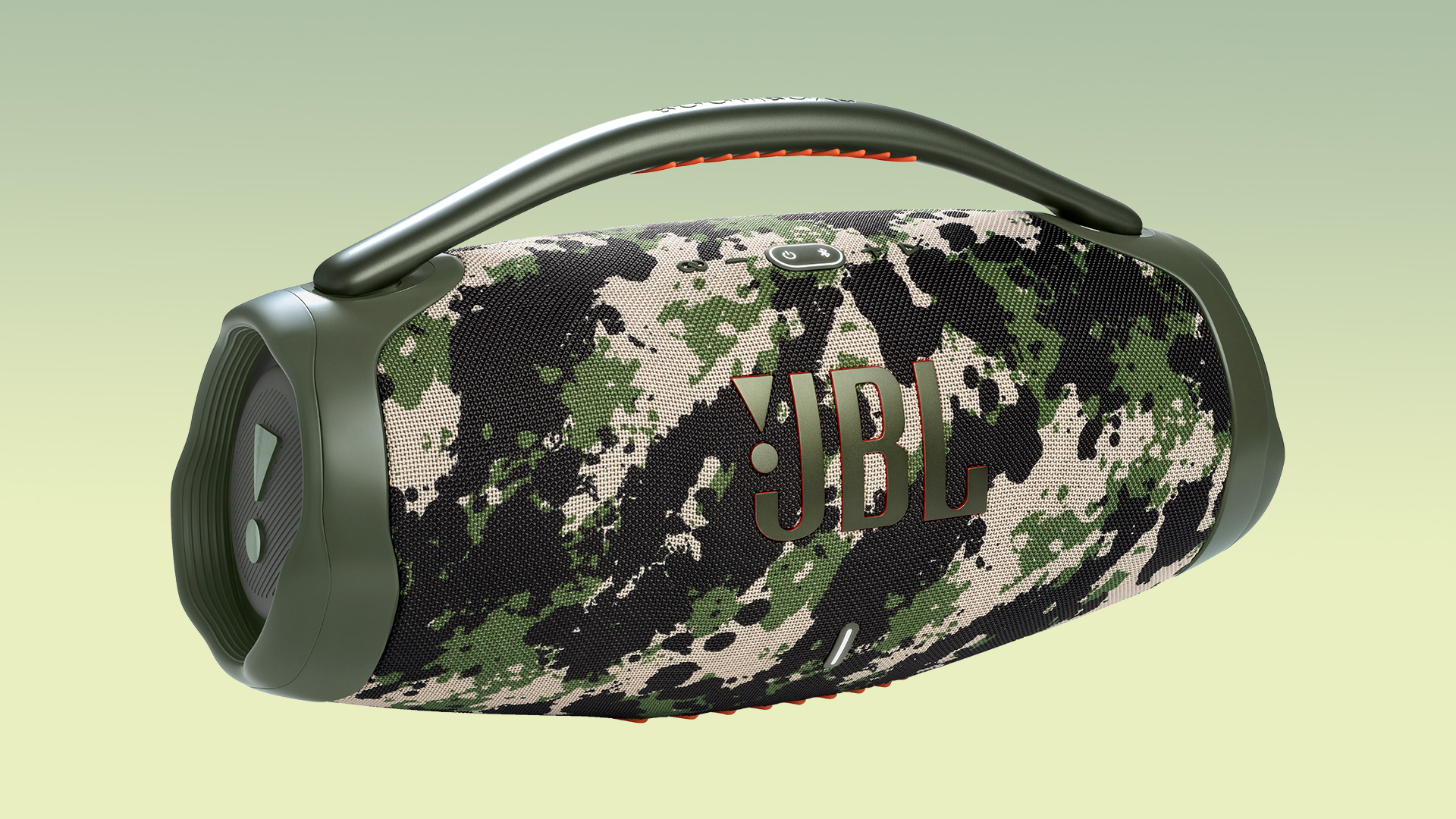 Ah, Bluetooth speakers and CES, a pairing that goes goes together like cheese and, well, anything.
The latest to catch my eye is the JBL Boombox 3, a beast of a device offering a day's battery life and packing a new three-way speaker system made up of two tweeters, two mid-range drivers and a "powerful racetrack-shaped subwoofer." I'm not entirely sure why the racetrack thing is important, but there you are.
It's also IP67-rated and comes in two colors: an understated black shade or a more conspicuous "squad colors" design (pictured). Like the look of it? The JBL Boombox 3 will be available this summer, for a rather hefty $499.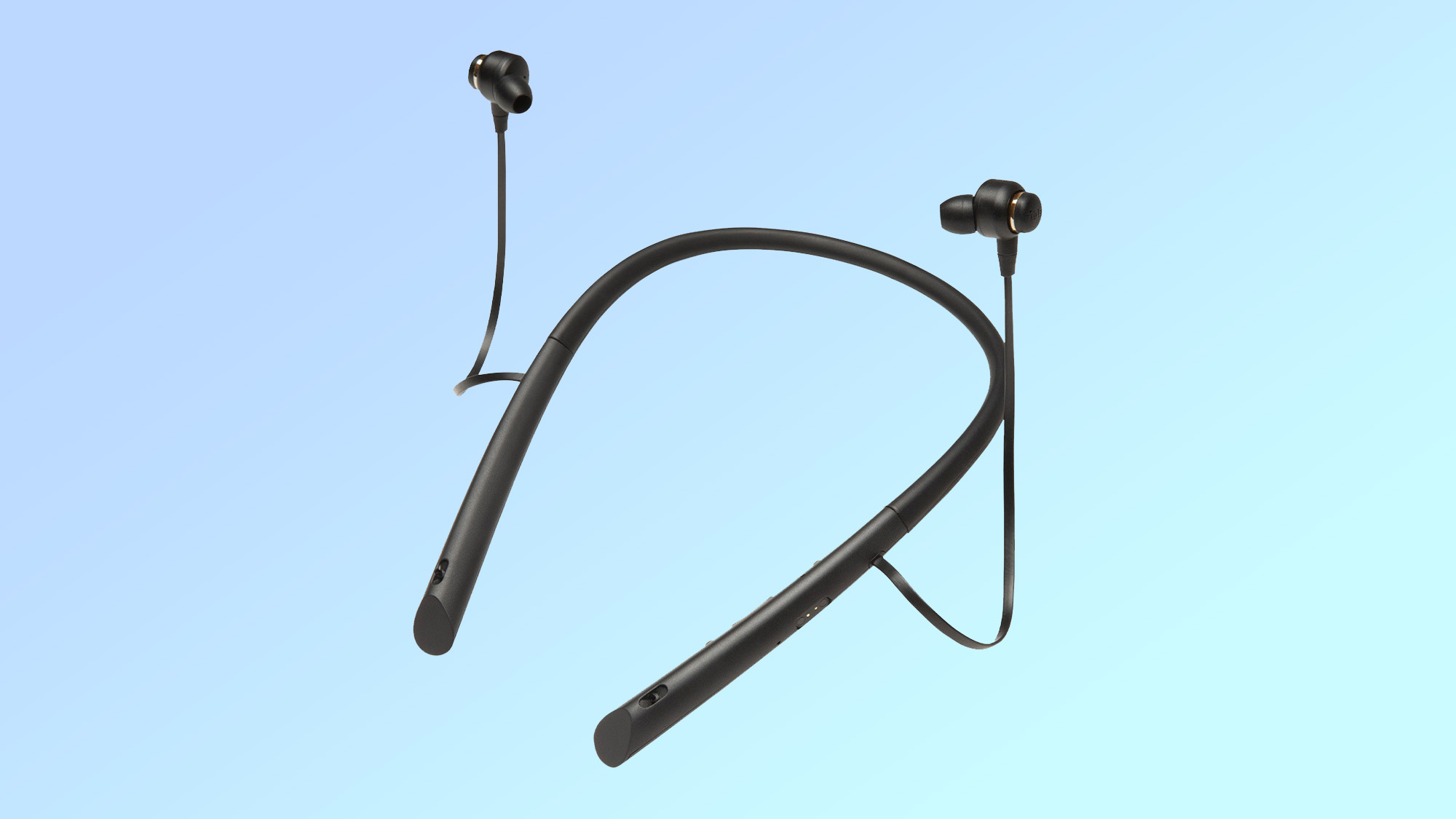 One of the things I love about CES is that it's a great place to see the stranger end of the tech spectrum. And no offence to the Ible Airvida E1, but a portable air purifier with built-in headphones isn't exactly mainstream consumer tech.
Then again, maybe it should be. After all, the pandemic has reminded us how important the quality of the air we breathe is, and portable air purifiers have soared in popularity as a result. 
The trouble is, you look a bit odd wearing one — which is where the Airvida E1 has a trump card. Unlike rivals, it has integrated ANC headphones, meaning you won't attract nearly as much attention. We'd go so far as to say it's a bizarrely brilliant invention.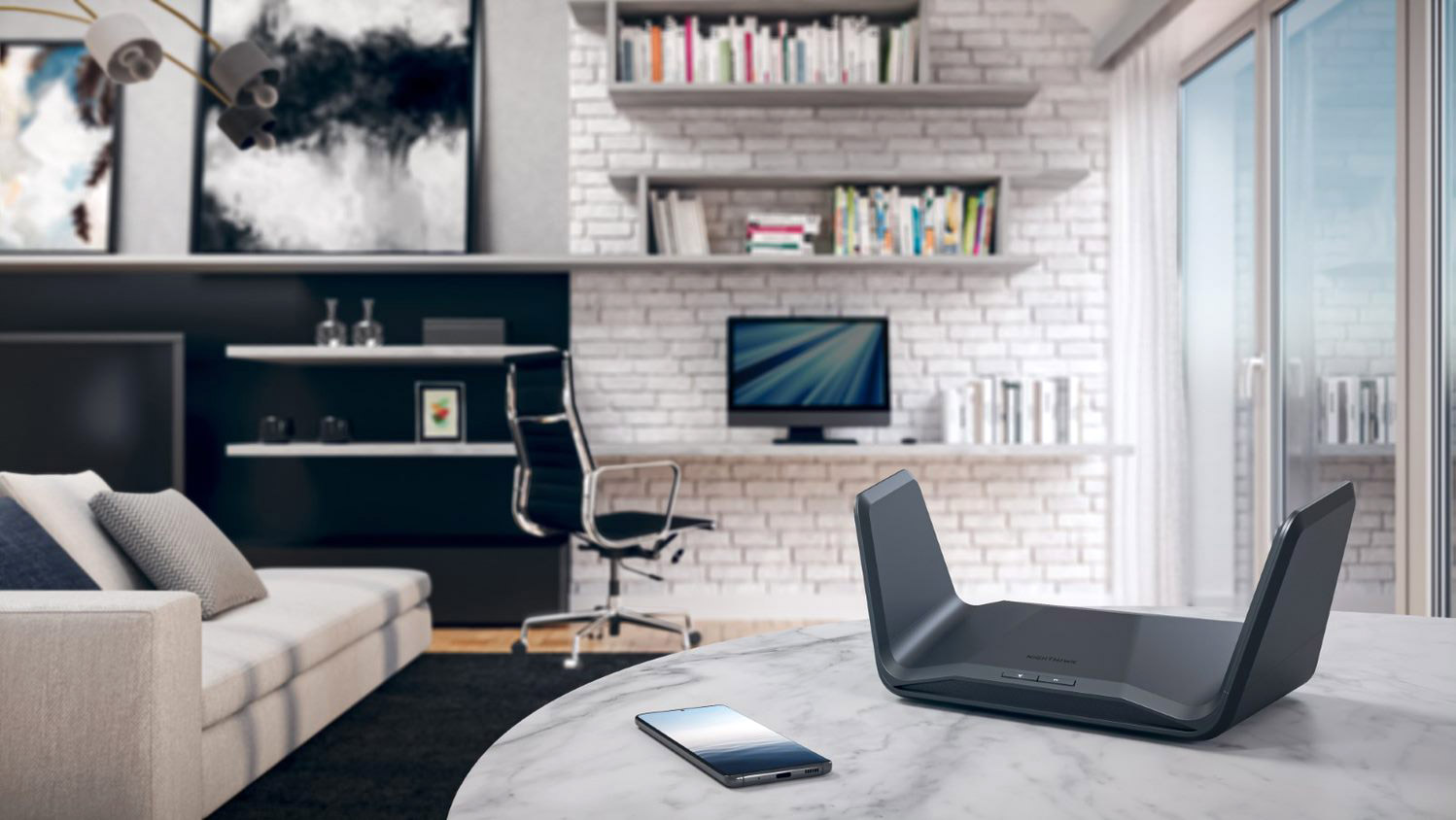 You can't underestimate the importance of good Wi-Fi. It's more important to me than anything except my kids, and that's a close-run thing (joking).
One of the best Wi-Fi 6 routers we tested last year was the Netgear Nighthawk RAXE500 — but with a price of $599, it was also one of the most expensive. Give thanks, then, for the new Netgear Nighthawk RAXE300, announced at CES 2022 yesterday and offering nearly the same specifications as its big brother but at a more affordable $399.
Interested? You should be — and you can find out how Netgear's new Nighthawk RAXE300 router makes Wi-Fi 6E speed more affordable here.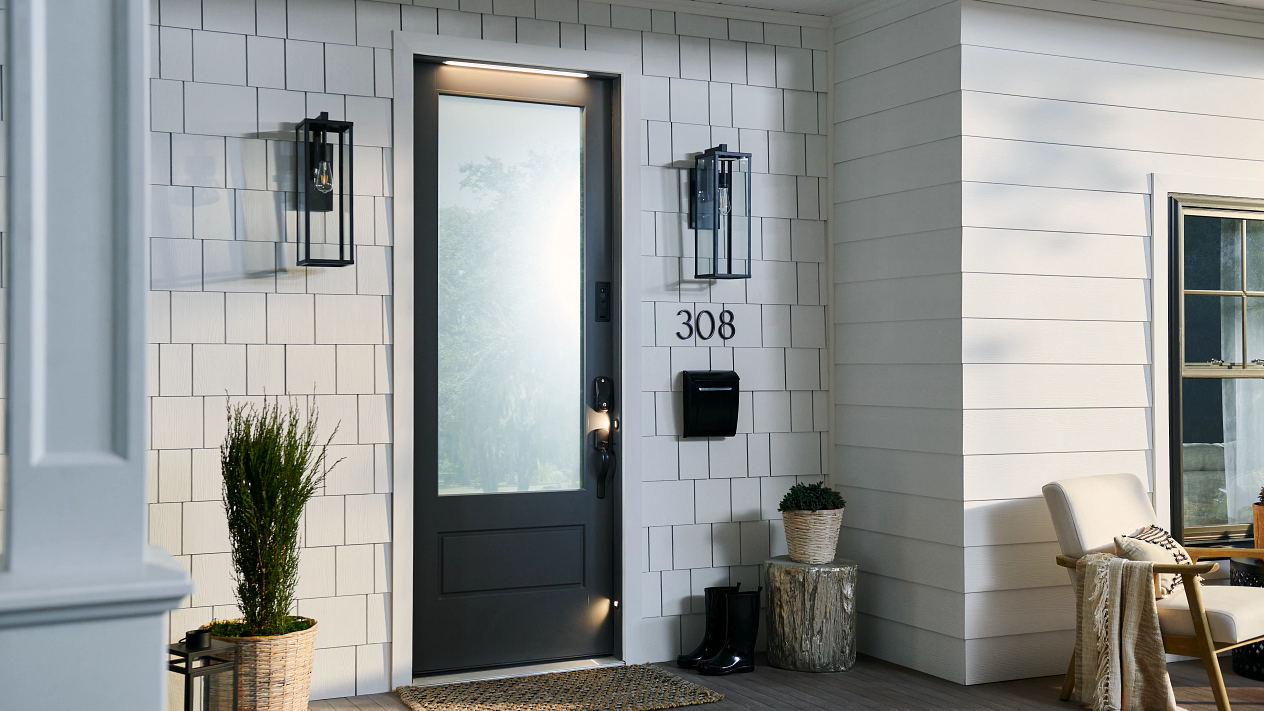 Many people now have some kind of smart door setup, whether a video doorbell, smart lock or sensor. But for an all-in-one solution, look no further than the  Masonite M-Pwr Smart Door.
It promises to be the best-connected front door yet, with sensors, lights, a Ring Video Doorbell and a Yale smart lock all included at launch. Plus, it has a built-in power system that's wired to your home's electricity — so there's no risk of your smart lock's battery dying. There's even a backup battery for if your power goes out.
We don't yet know when it will be available or how much it will cost, but for a truly smart home setup it'll be worth keeping an eye on.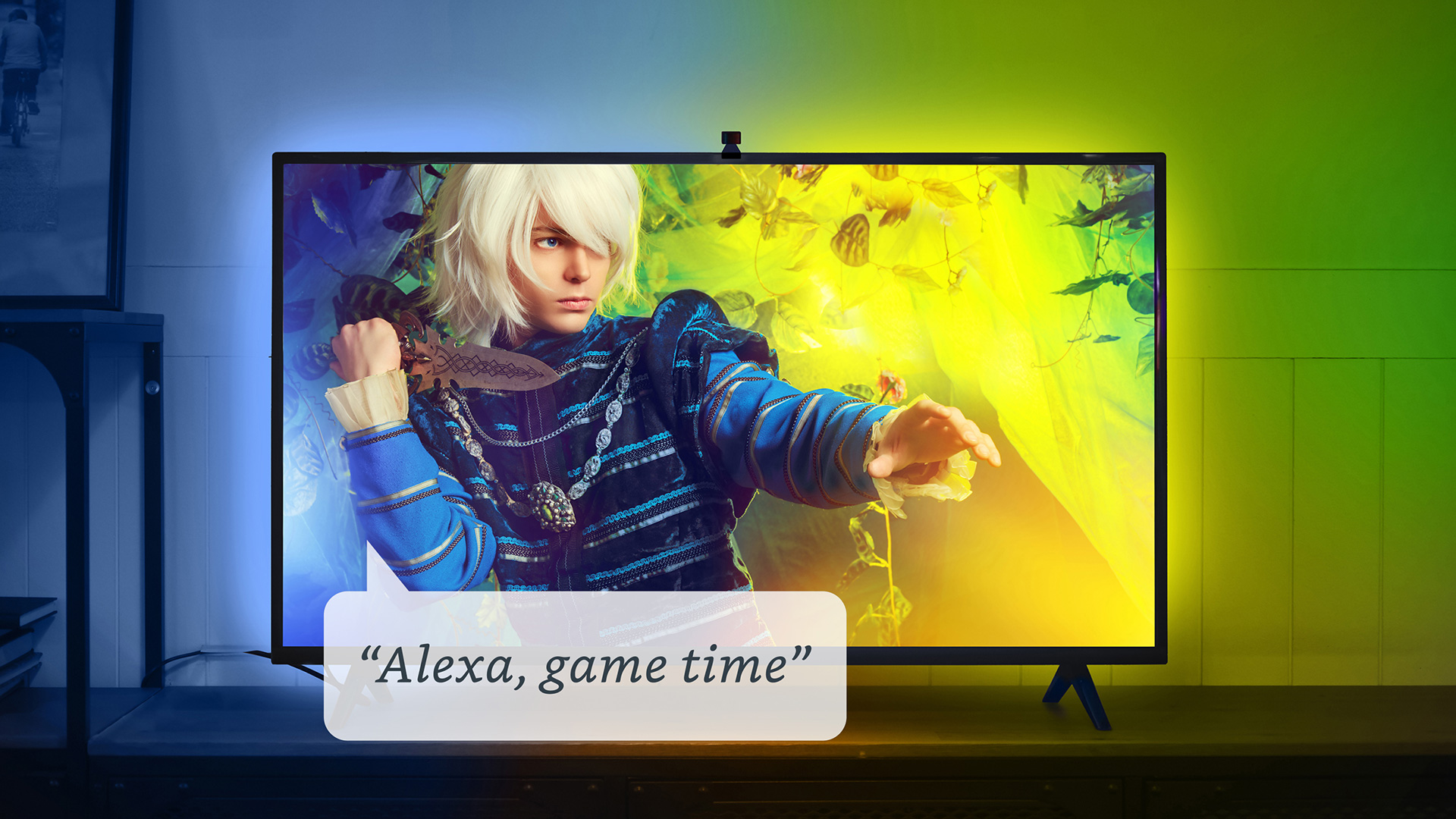 Speaking of TVs, here's a new smart home gadget that could improve your viewing experience. 
The Sengled Wi-Fi Video-Sync TV Light Strips sync with your TV to match the colors of what's on the screen, whether that's a video being streamed from Netflix or a console game. What's more, different sections of the light strip will match different parts of the TV image, for an overall effect that's not a million miles away from Philips' Ambilight TVs. 
They'll be available in the second quarter of 2022 and will cost $120 — which sounds pretty reasonable to me.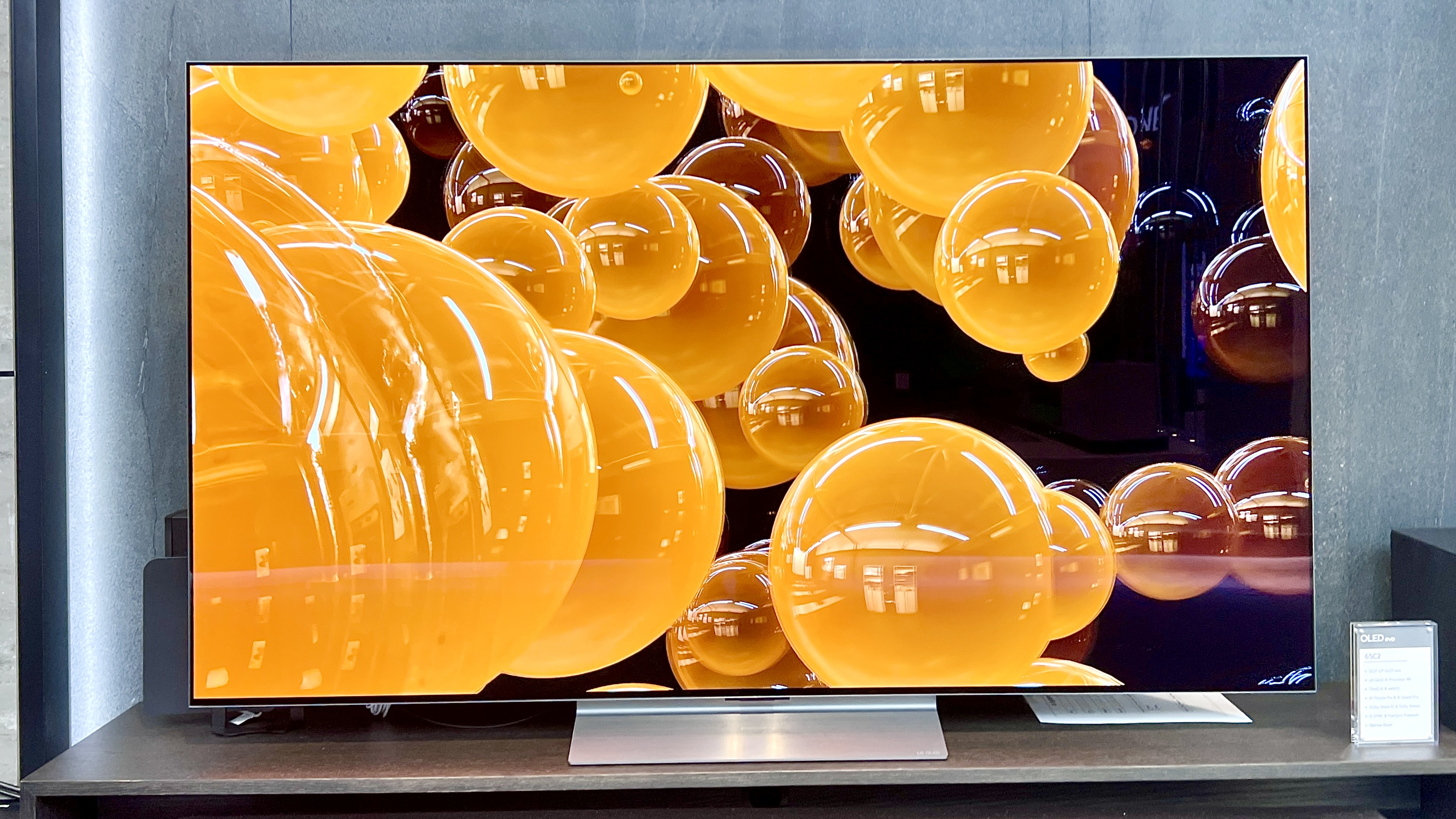 But the LG 2022 TV we're most interested in would be the LG C2 OLED TV — AKA the smallest OLED TV ever.
As well as being available in the more standard 83-, 77-, 65- and 55- and 48-inch configurations, there's also now a 42-inch version. First teased during last year's CES but pushed back for reasons unknown, it will get most of premium features found in larger models, including HDMI 2.1 ports, 120 Hz refresh rate and LG's latest Alpha 9 Gen 5 Processor 4K.
We don't yet know how much it will cost, but last year's 48-inch C1 OLED TV was priced at $1,200 — so it's possible the new 42-incher could come in below $1,000. Great news if so.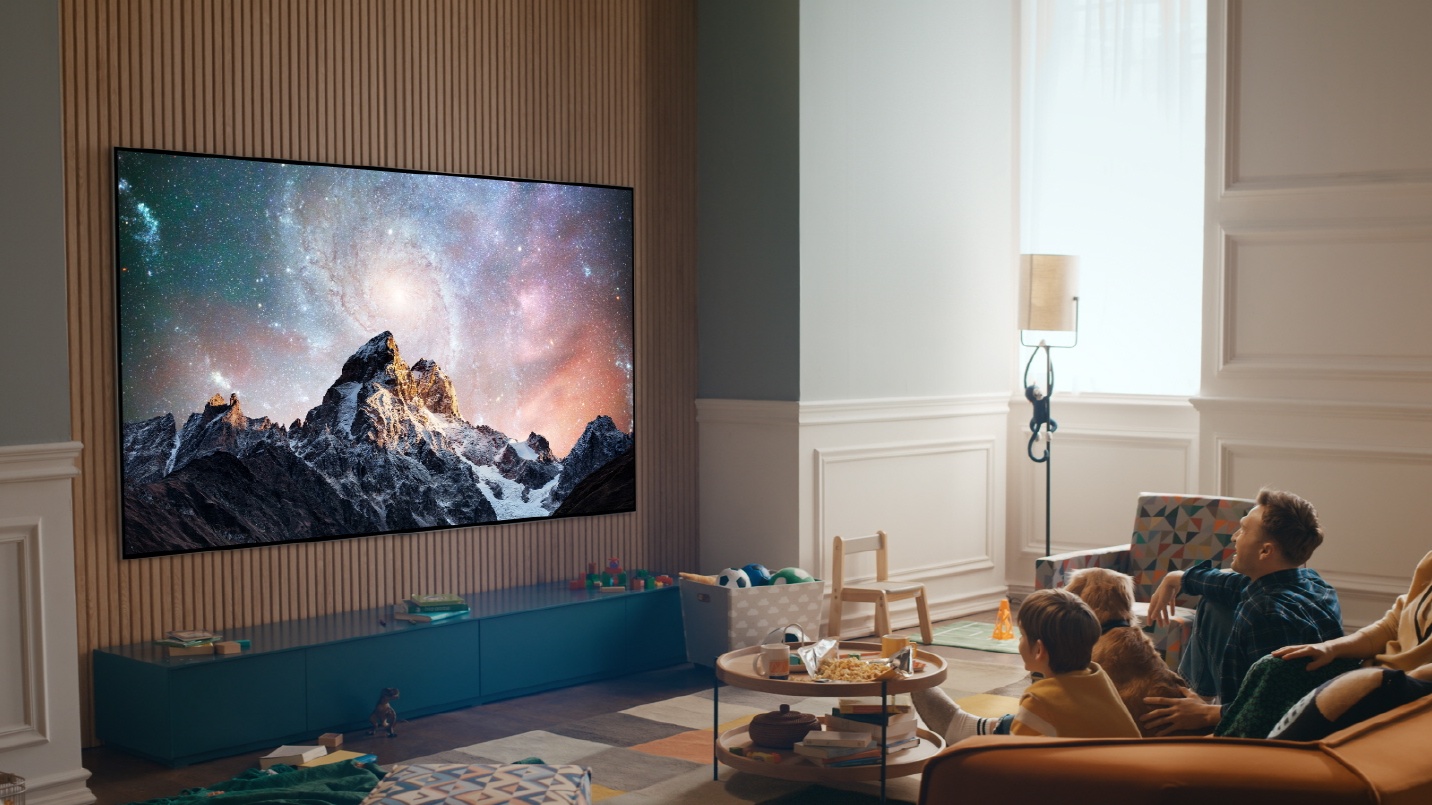 Morning everyone, Marc here in the U.K. starting the Tom's Guide CES live blog for the day and rounding up any news that trickled out late last night.
Let's start with TVs — because they're always a big part of CES. On Sunday, Samsung revealed its 2022 TV lineup and yesterday it was the turn of LG to showcase its new sets.
We've got a full guide to all the TVs LG revealed at CES, but a couple of models stand out right away. One of those is the LG OLED evo G2, the follow-up to the LG OLED G1, which was one of the best TVs we tested last year. 
The new version has dedicated heat-dissipation technology that should let the panels get brighter without causing burn-in, and will come in 97-, 83-, 77-, 65- and 55-inch configurations.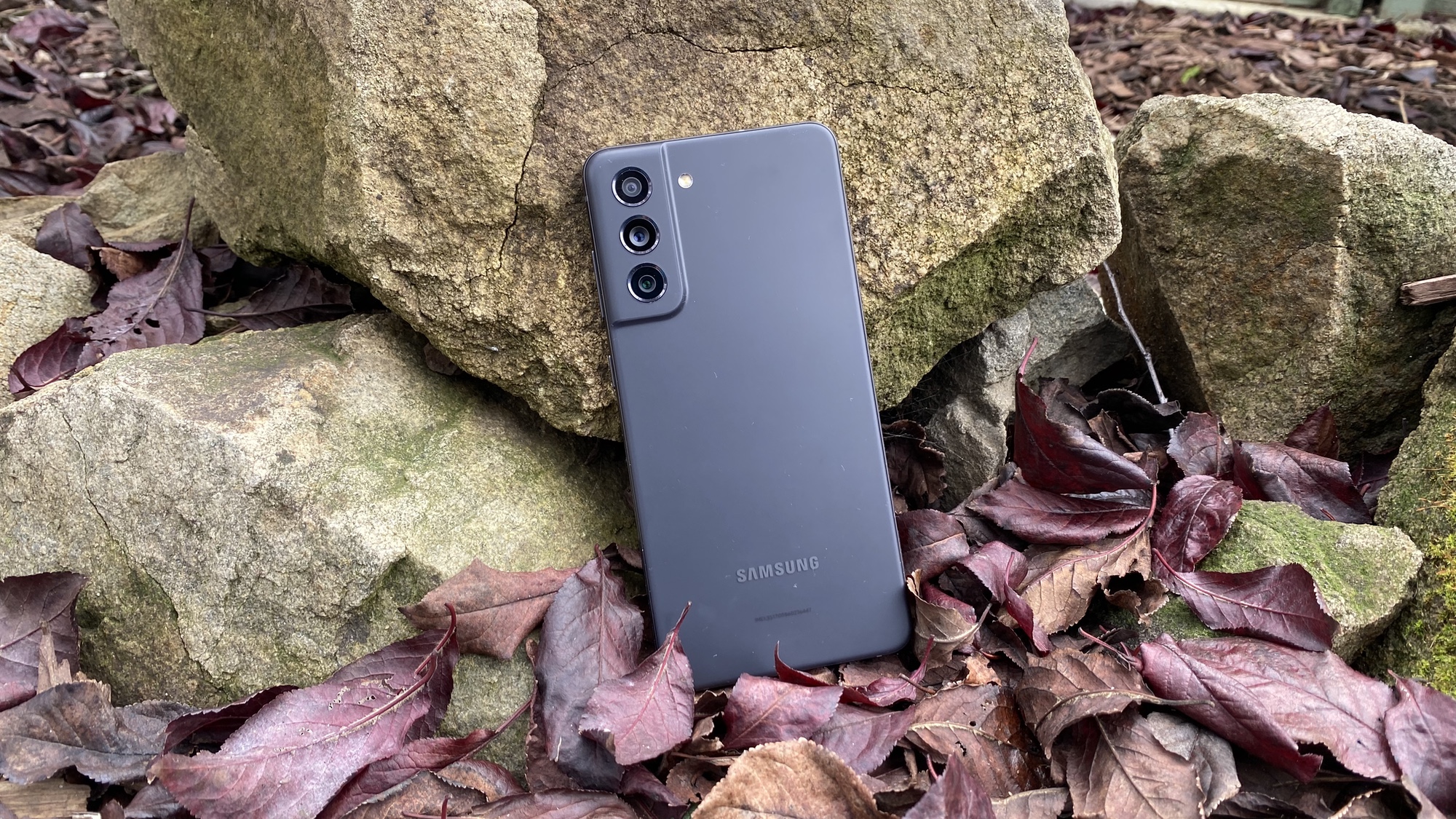 The phone news keeps coming out of CES, with Samsung taking the wraps off the Galaxy S21 FE. This is a lower-cost version of the Galaxy S21 flagship with a few noticeable trade-offs — the FE has less RAM and a lower-resolution telephoto lens than the S21. Also, while the Galaxy S21 FE has a 120Hz refresh rate, it's not adaptive like it is on the other Galaxy S21 models.
For all that you save $100 off the cost of the standard S21. The Galaxy S21 FE costs $699 and goes on sale next week.
We've spent some time with the new phone and can share our impressions in this Galaxy S21 FE hands-on.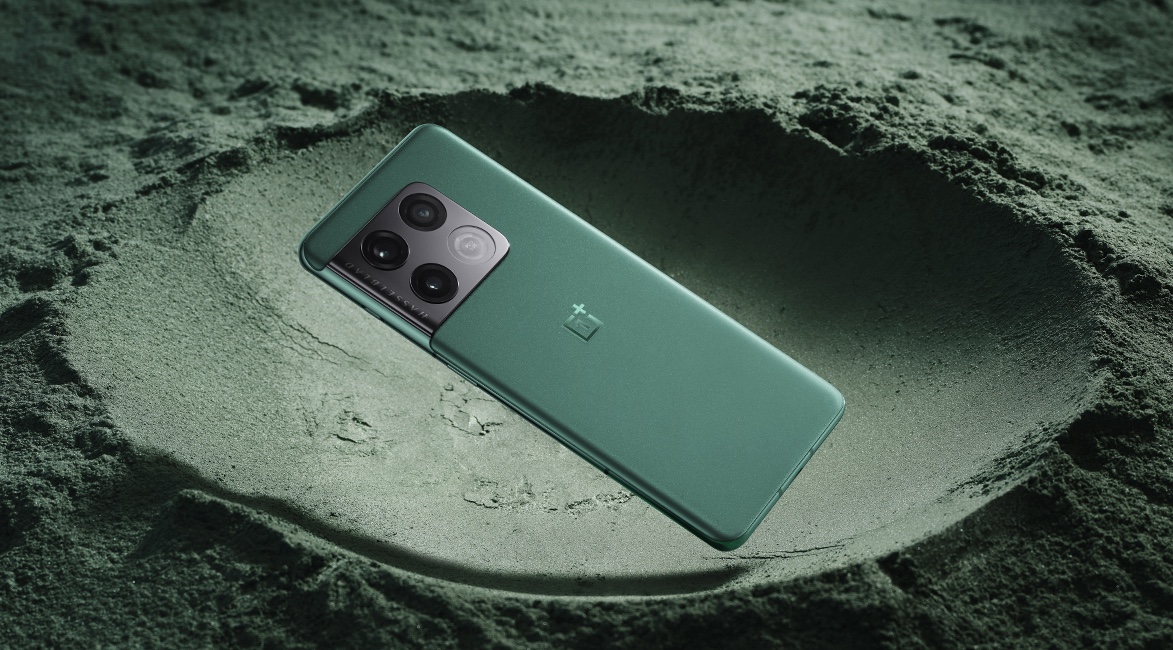 CES may not be the biggest launchpad for phones, but try telling that to OnePlus. The Chinese phone maker is using CES 2022 to introduce us to its latest flagship, the OnePlus 10 Pro.
We got our first official look at the OnePlus 10 Pro this evening, and while there's a certain similarity to past OnePlus flagships, we'd note the camera array is pretty distinctive on this year's phone. The Hasselblad branding is back on the camera array, too, so OnePlus' partnership with the Swedish lens specialist is still in effect. That's good because the OnePlus-Hasselblad team-up led to a vastly improved camera in the OnePlus 9 series.
We've also gotten our first hint as to where the OnePlus 10 Pro will ship first. It's arriving in China on January 11. No word on other markets, but we're hopeful that a U.S. launch is in the cards sooner rather than later.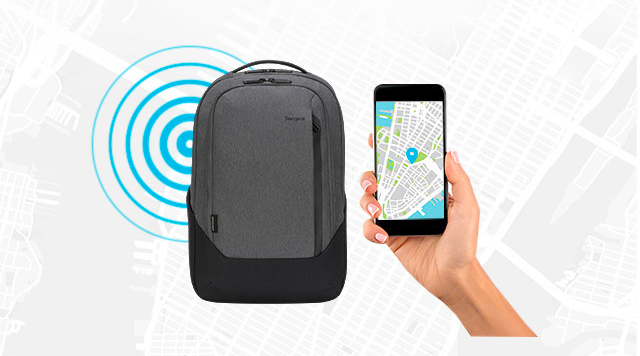 The new Targus Cypress Hero Backpack will help you get your stuff back if you misplace the bag. That's because it has Apple Find My technology baked in. Thanks to the built-in location tracker, owners can find the backpack using the Find My app should it go missing. 
Another cool perk: if your iPhone is lost you can press a button in the backpack to ping your phone. Targus says that the Cypress Hero comes with a replaceable battery that's chargeable via USB. 
The Targus Cypress Hero will be available for $149 in spring/summer 2022. 
Products that can track health data figure to garner a lot of attention at CES, and EarlySense is hoping that includes its Insight+ sensing system for gathering health data while you sleep. As demonstrated in the above video, Insight+ using a sensing pad that slips under a mattress. From there, it's able to not only measure sleep patterns, but vital signs and patient movement.
Plenty of home sensors promise similar tracking for devices that consumers directly interact with, but EarlySense targets Insight+ at doctors who want patient data that doesn't require any interaction from those patients. Right now, EarlySense is making Insight+ available for clinical research purposes; the technology should be broadly available later this year.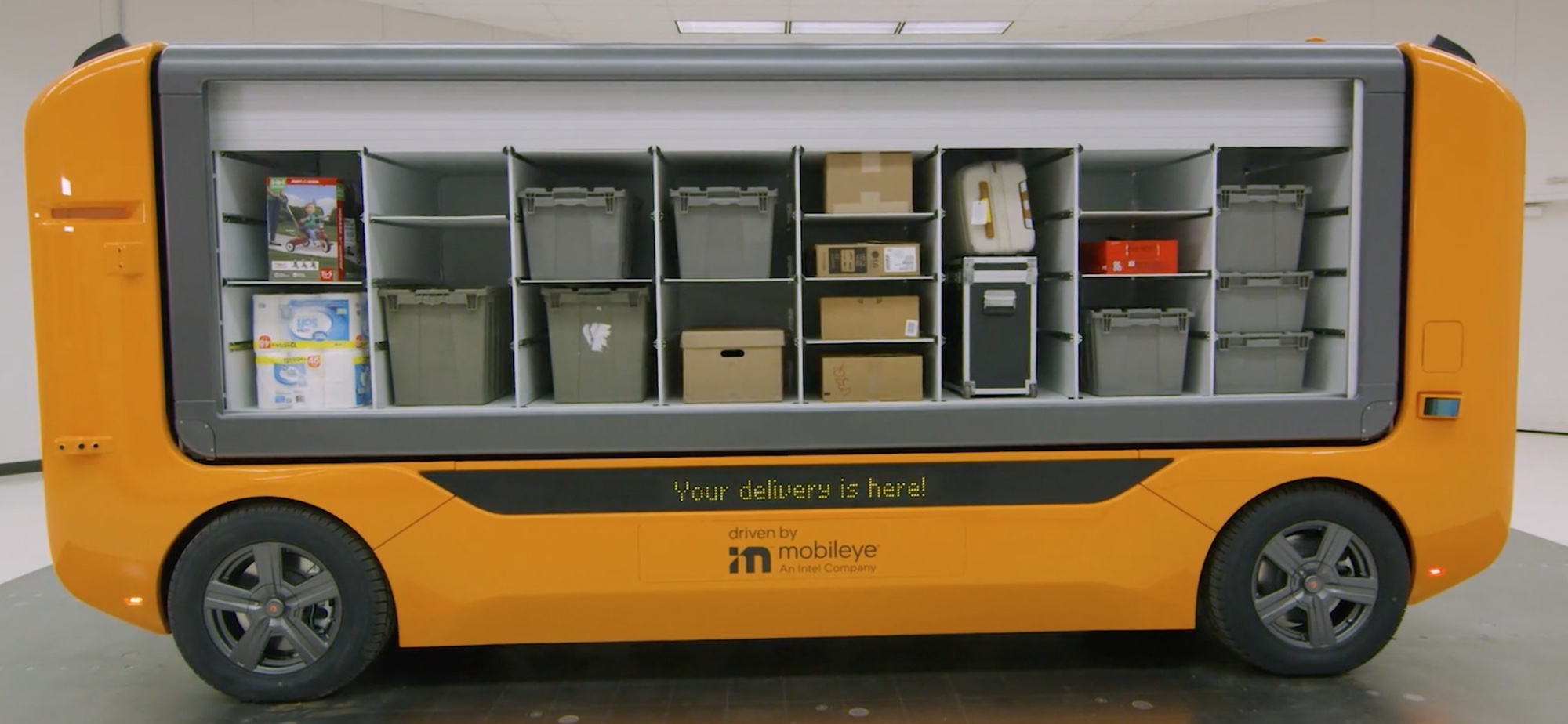 It's not CES until someone breaks out a self-driving car, so Udelv's announcement of the Transporter truly heralds the launch of CES 2022.
Transporter isn't a car, really — it's a delivery vehicle. But it's a self-driving, cabless delivery vehicle that can carry up to 2,000 pounds of cargo and make 80 stops per run. Detach the pod from the vehicle, and you can now haul 5,000 pounds of cargo.
The idea is that Transporter can haul goods from merchants directly to shoppers, with a Udelv app making it easier to retrieve the goods you ordered. A video helps explain it all for us.
The first Transporters aren't expected to be commercially deployed until 2023, with Udelv hoping to have 50,000 units of the Transporter making their way down streets near you by 2028.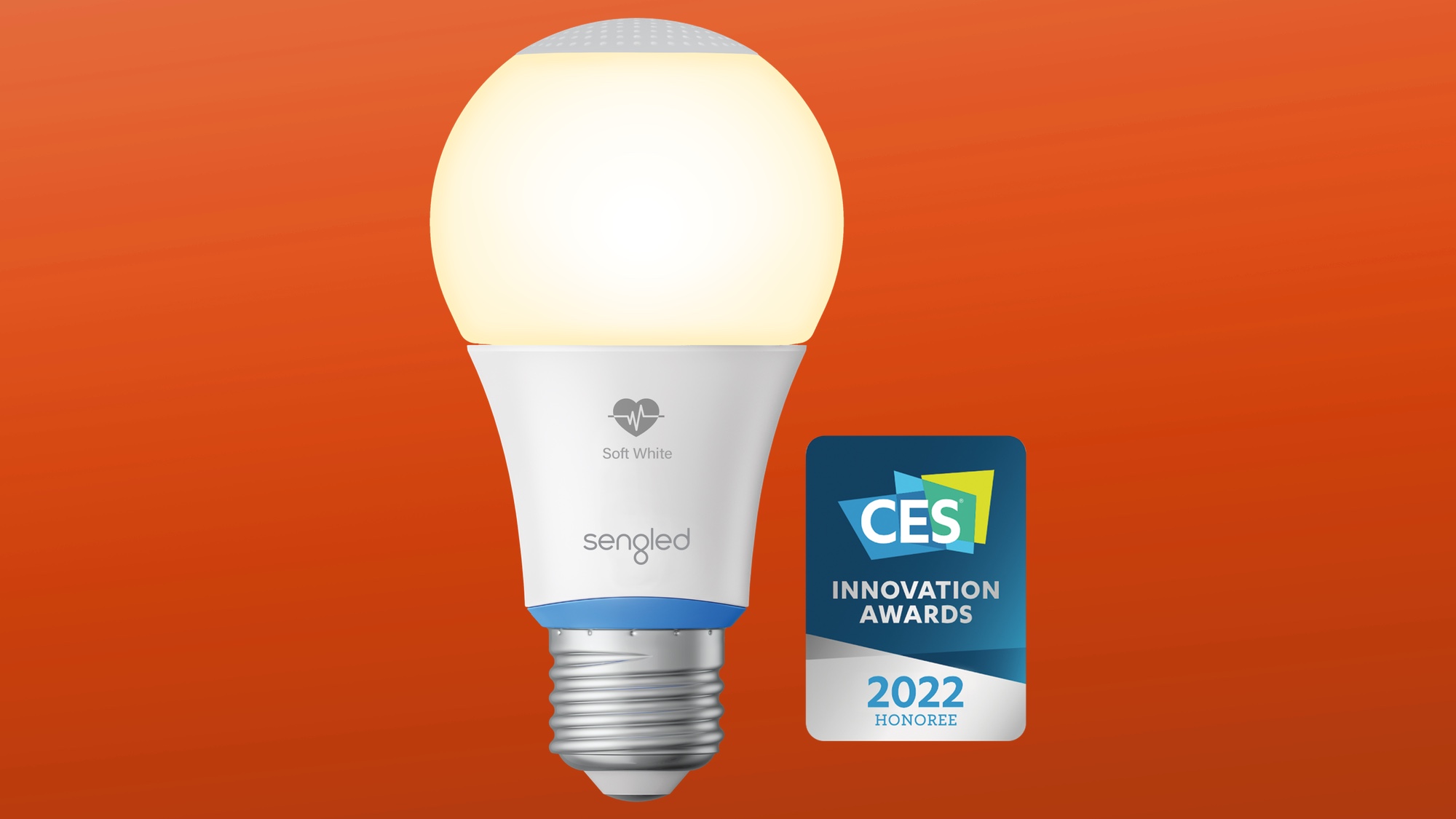 Sengled has a lot of smart lighting announcements for CES 2022 — everything from Wi-Fi outdoor string lights designed for outdoor spaces like patios to video-sync TV light strips that adjust to the on-screen action on your TV. But the announcement that really caught our eye involves a smart light bulb from Sengled that offers health-tracking capabilities.
Specifically, Sengled's Health Monitoring Light features the company's A19 bulbs that are capable of tracking sleep as well as other biometric measurements such as your heart rate, body temperature and other vital signs. The bulbs are equipped with a Wi-Fi/Bluetooth dual chip for connectivity. Set up a second A19 bulb, and you create a Bluetooth-based mesh network that can figure out if someone in the room has fallen and needs help. 
The product's already picked up a CES 2022 innovation award, though it will be some time before we see the Health Monitoring Light out in the real world. The product is in the early stages of development, and Sengled isn't expecting to launch it until the last three months of the year.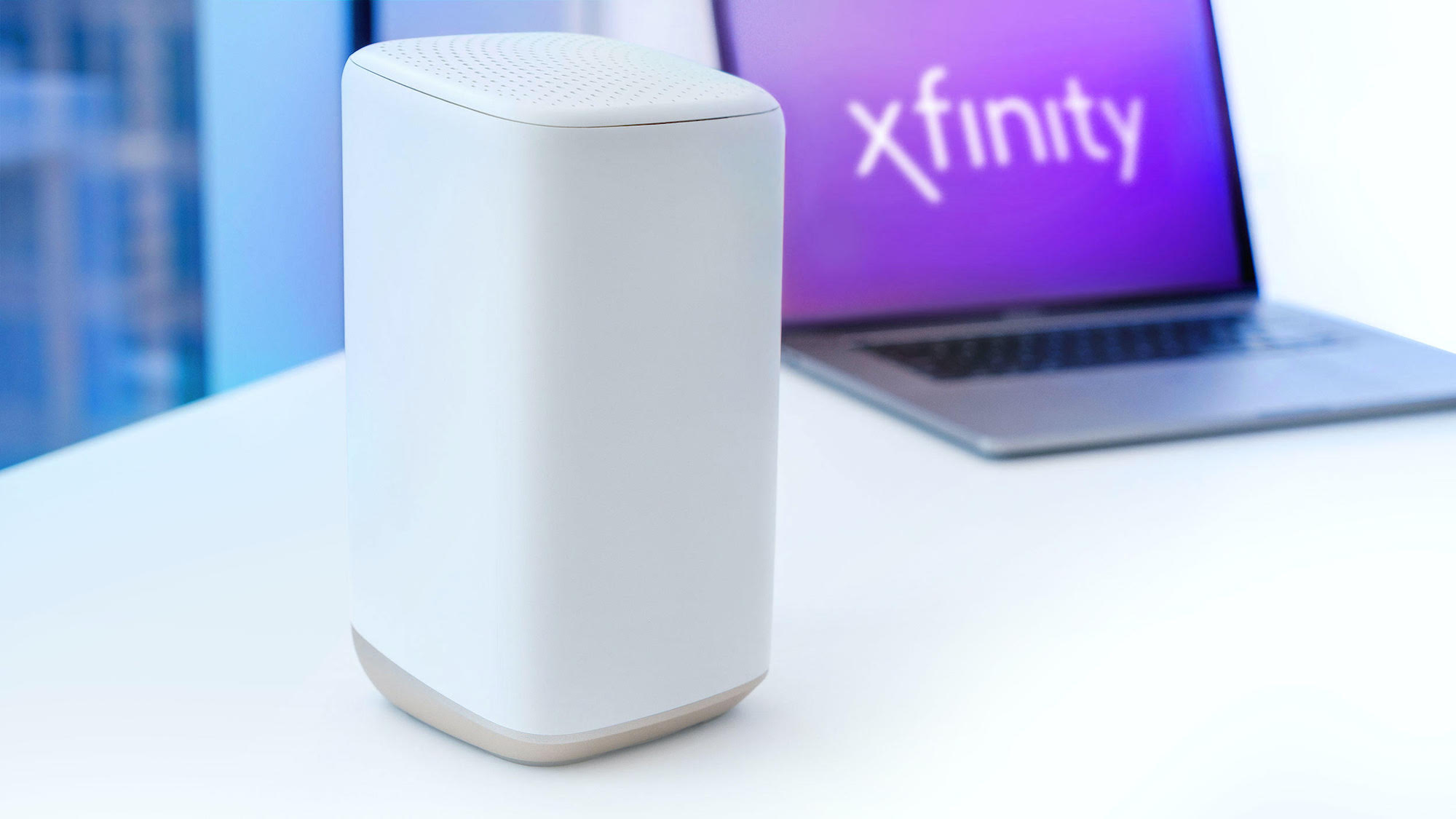 Not many consumers have Wi-Fi 6 routers yet, and with good reason — there's not a lot of devices that support this newer, speedier version of Wi-Fi. Comcast is looking to future-proof its Xfinity customers with its new xFi Advanced Gateway. According to the company, the new gateway will offer up to three times the bandwidth as its current products, thanks to the addition of a new low-latency 6 GHz band that should reduce interference.
In addition, the gateway will serve as a smart home hub, and support both the Zigbee and Matter standards. It will also work with Xfinity extenders and Pods, which create a mesh network in your home. The new gateway will be available in the coming months, and will cost $14 per month — the same as its current rates.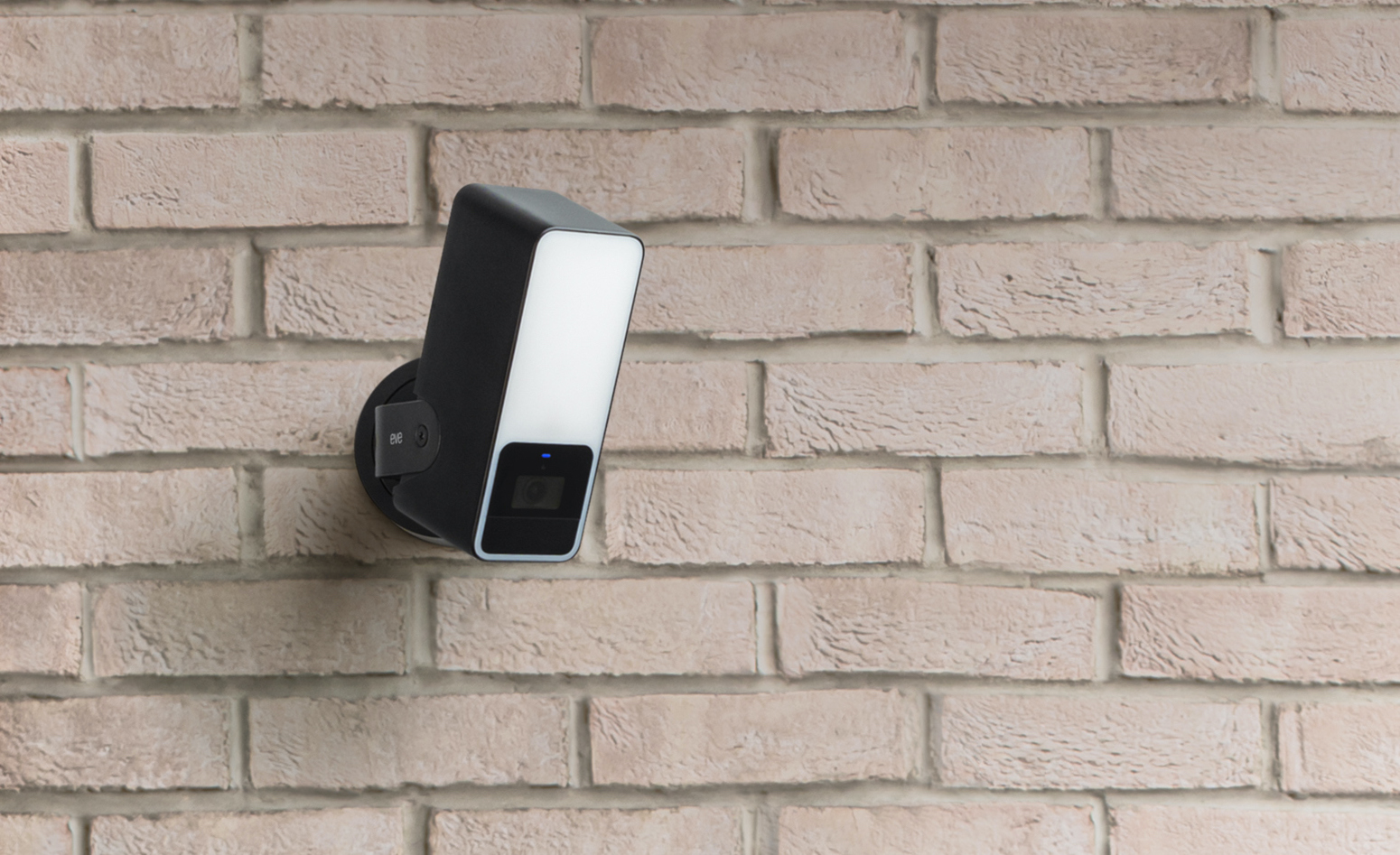 While Matter may change things, when it comes to the best HomeKit-compatible smart home devices — namely, outdoor security cameras. Eve's new Outdoor Cam ($250, available in April) is just the third such device, and only the second that works with HomeKit Secure Video. This 1080p camera has a 157-degree field of view, two-way communication, and infrared motion detection and night vision. 
The Eve Outdoor Cam needs to be hardwired, and all video is stored in the cloud; it can distinguish between people, animals, packages, and vehicles, but you need an iCloud+ account (starting at 99 cents per month for 50GB of storage) in order to use these features.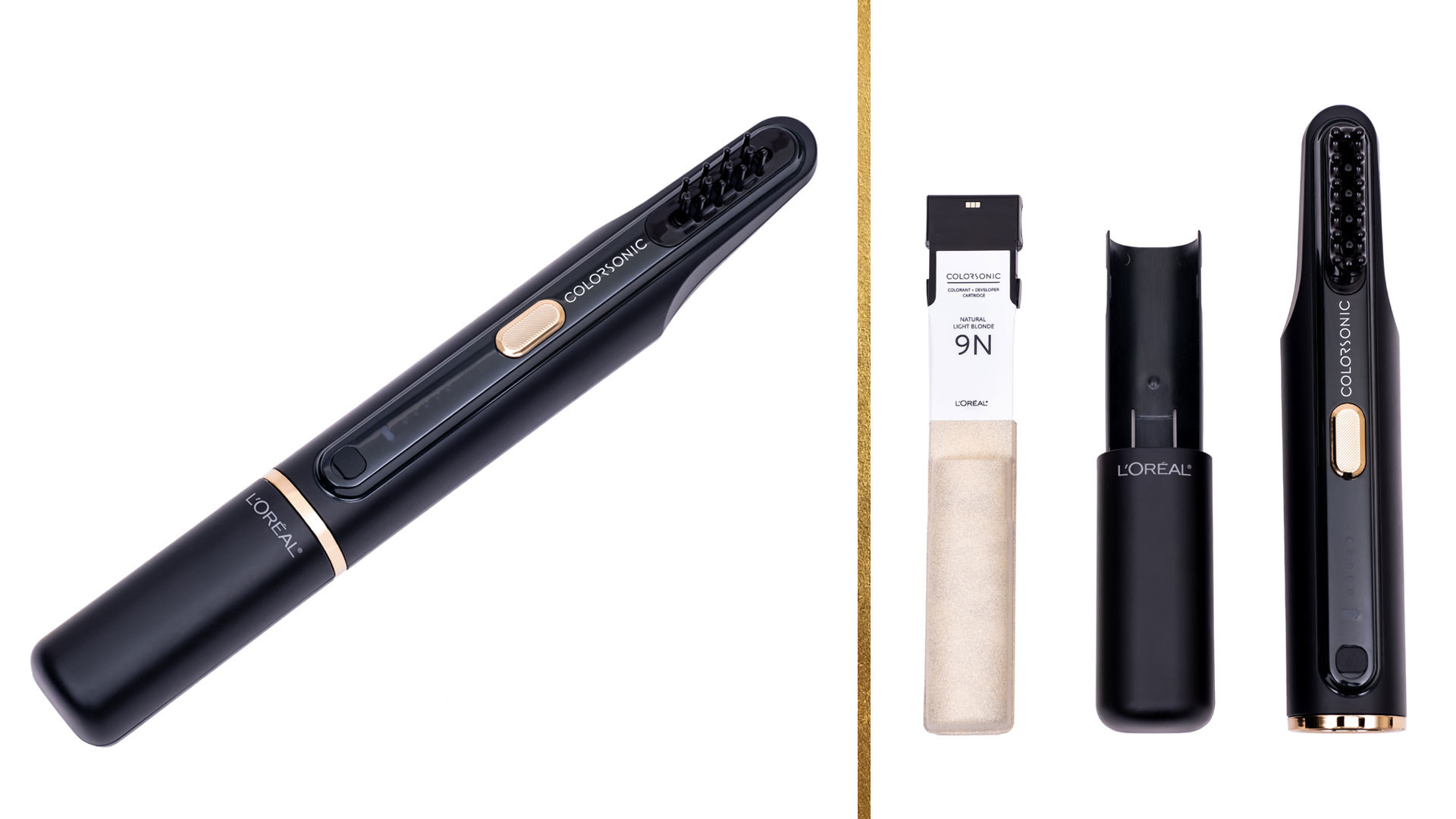 Coloring your hair can often be a messy process, but L'Oreal hopes to change that with the new Colorsonic. This handheld device uses an innovative process to mix hair color and apply it evenly.
After you select your hair color from among 40 shades on the Colorsonic website, the kit is shipped directly to your home. Then you load the cartridge into the device for on-demand color mixing and use the brush to apply the color. A oscillating nozzle moves 300 times a minute to cover hair quickly.
We don't have a price yet, but L'Oreal plans to launch the Colorsonic in early 2023.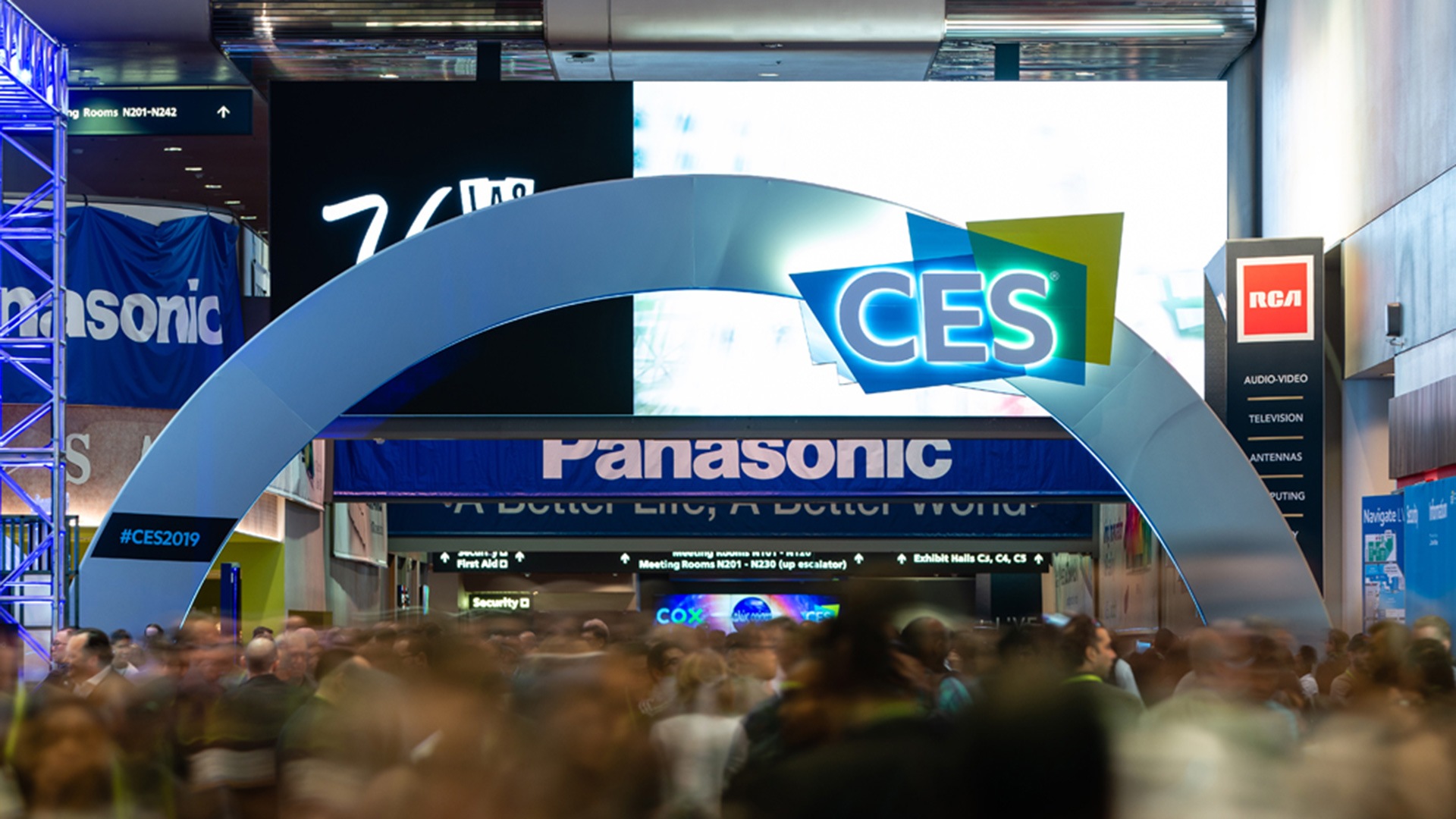 What will be some of the biggest trends at CES — and, to a larger extent — in 2022? We talked to several analysts to find out what they had to say about a number of topics, from electric vehicles to smart home to the future of work in CES 2022: 5 trends we're expecting as the show goes on.
We also expect that there will be a lot of TV news coming out of CES; check out our TV trends to watch in 2022 to get a preview of the tech that could be announced at the show.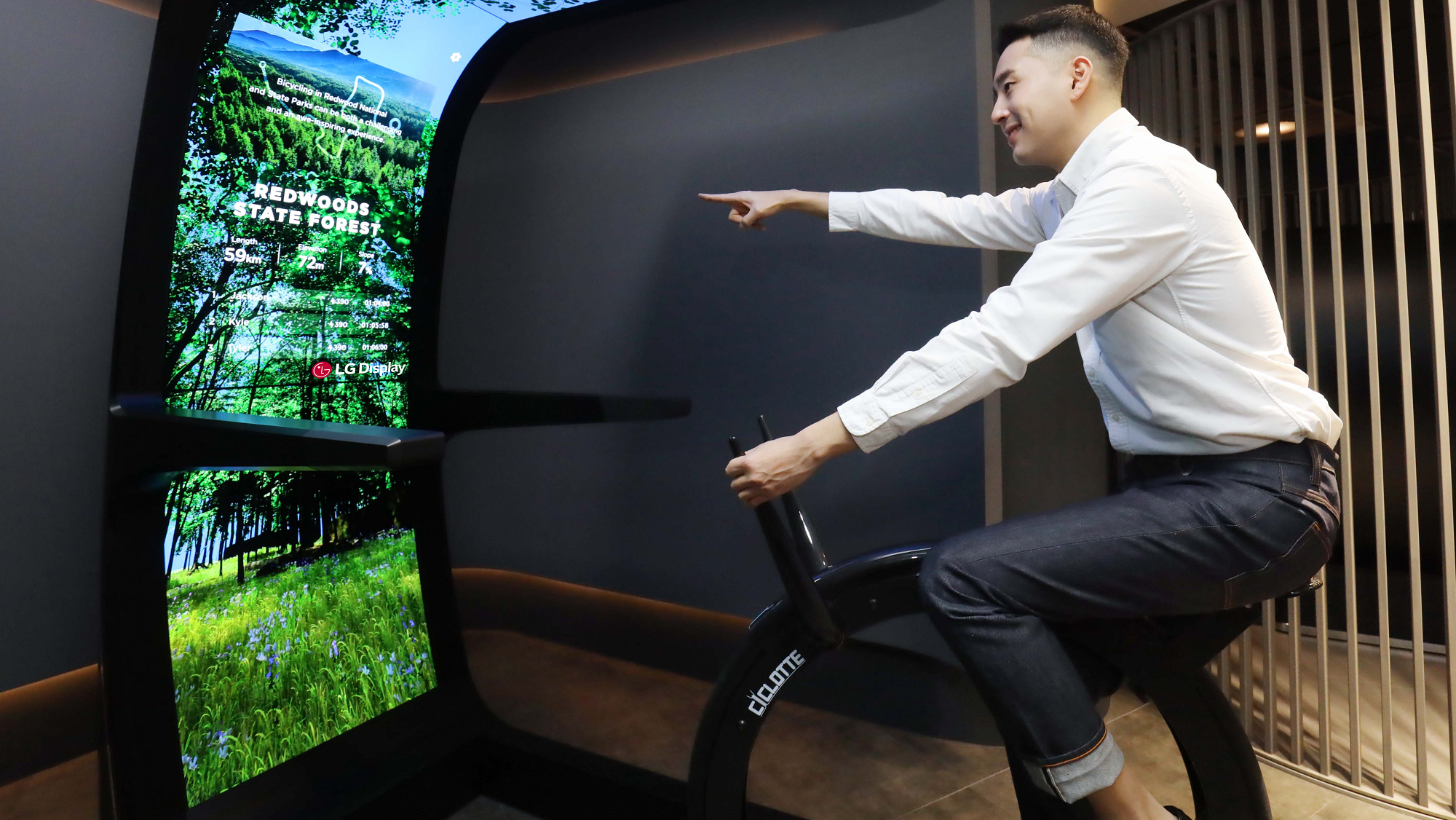 Peloton better look out if LG ever makes this concept exercise bike, which features three large vertically mounted LG OLED panels, which would give a rider a real sense of immersion when spinning.
LG's exercise bike wasn't the only concept the company showed off; there was also the LG Media Display, the mother of all recliners with a built-in OLED TV and Cinematic Sound OLED (CSO) technology. 
For more details and photos, check out our full story: LG's immersive exercise bike with flexible OLED panels looks amazing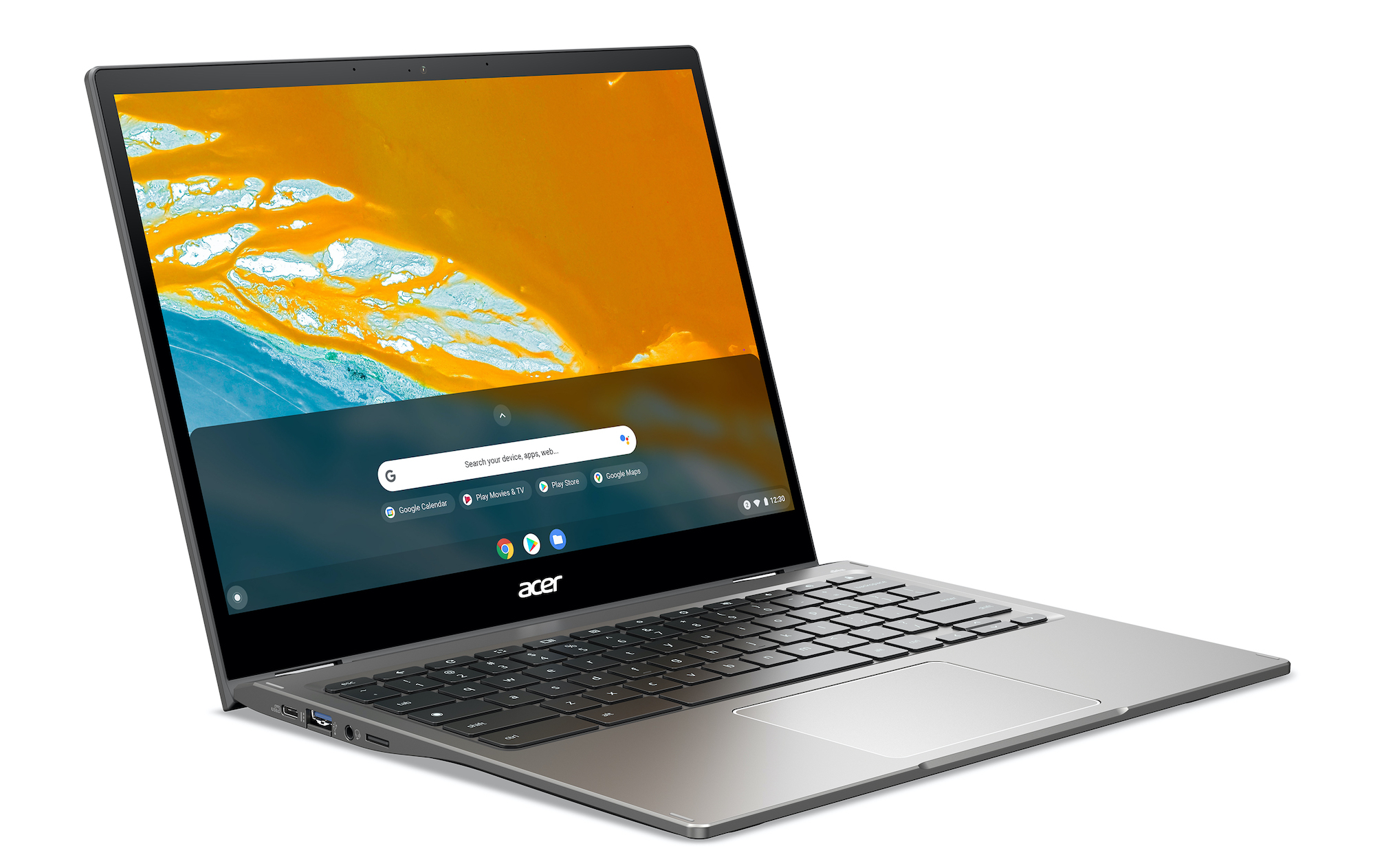 Acer has announced three new Chromebooks aimed at students:
The Acer Chromebook Spin 513 ($599, available in June) has an aluminum case, MIL-STD 810H durability, a 13.5-inch VertiView display with a 3:2 aspect ratio, up to 10 hours of battery life, and is powered by an octa-core MediaTek Kompanio 1380 processor. In addition, it has Wi-Fi 6, a backlit keyboard, and  a USB Type-C port. As its name suggests, its display can spin to be used as a regular laptop or tablet.
The Acer Chromebook 315 ($299, available in January) has a 15.6-inch anti-glare FHD display with an optional touchscreen, numeric keypad, and an HDR webcam with flare-reducing technology. It uses an Intel processor, lasts up to 10 hours on a charge, and has two USB Type-C ports and a microSD card reader.
The Acer Chromebook 314 ($299, available in June), also has MIL-STD 810H durability and will run up to 10 hours on a charge. It also uses Intel processors, has a 14-inch FHD IPS touchscreen display, Wi-Fi 6, and two USB Type-C ports.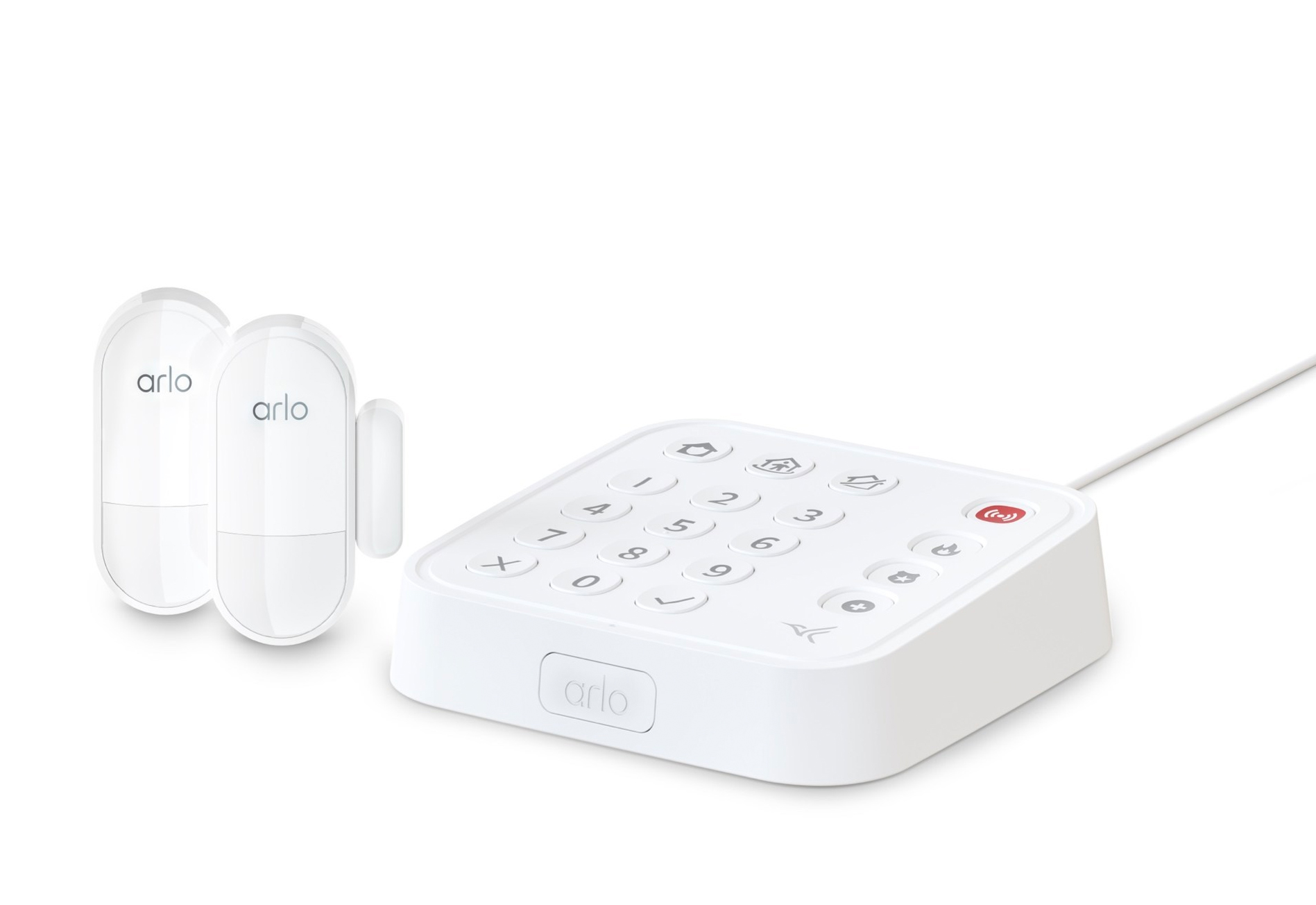 Recognized as a 2022 CES Innovations Award honoree, Arlo has unveiled its new Arlo Security System, which is a DIY security monitoring solution. It boats a "first-of-its-kind" all-in-one multi-sensor that's capable of eight different sensing functions. And it comes with a security hub with integrated keypad.
The multi-sensor can recognize motion, door/window openings and tilt, water leaks, light/temperature changes and T3 and T4 smoke/CO alarm patterns. Arlo says the 1.1-inch wide multi-sensor can be placed anywhere without hard wiring. 
The hub offers a siren, motion and smoke alarm sensor, and with NFC support you can quickly arm and disarm the system with a tap of your phone. Plus, the Arlo Security System works with existing Arlo security cameras. 
There's no price or availability info yet but stay tuned.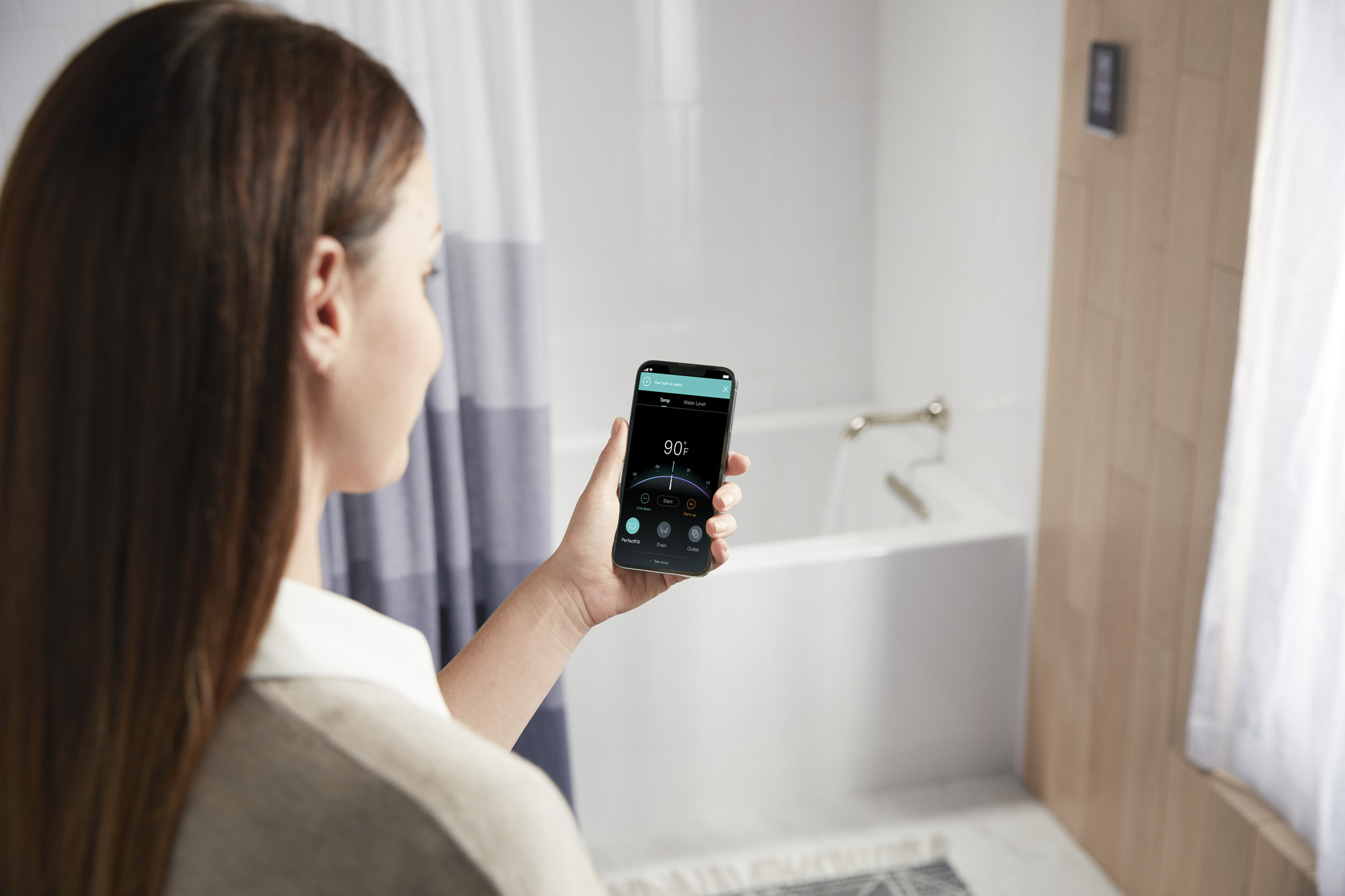 Many of us like the idea of taking a relaxing bath, but it's all too easy to get distracted while the tub is filling. Enter PerfectFill from Kohler, which is being announced at CES 2022.
PerfectFill is a smart drain, digital/app controller and bath filler. It's designed to draw a bath to your preferred temperature and depth, and you can do it either via a voice command or the Kohler Konnect app. That way you don't have to keep an eye on the batch as it fills. 
Kohler says PerfectFill will be available in May 2022, and pricing starts at $2,700.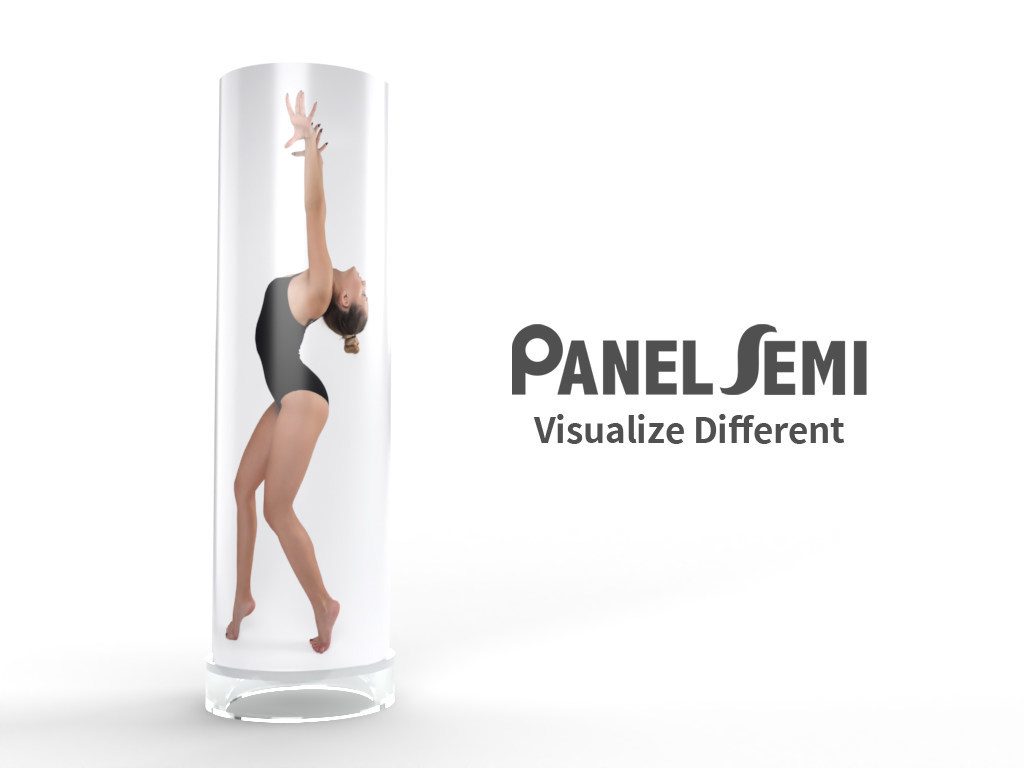 CES 2002 isn't just about the products you can buy soon. It's about innovations that will be paving the way for the gadgets of tomorrow. PanelSemi, a Taiwan-based panel semiconductor provider, is unveiling what it calls the "world's first flexible Active-Matrix Mini LED Display.
Primary is a 55-inch display that weighs only 1 kilogram and ultra thin at only 1mm thick. And it's flexible with a 360-degree viewing angle. The company says that it uses 9-inch tiles that make it easy to assemble, and you get four hours of use out of a 10K-mAh power bank.
PanelSemi says the the display can transform into concave, convex, s-curve, cylinder and rollable form. Use cases for now include commercial advertising, robotics and subways, as well as boardroom applications.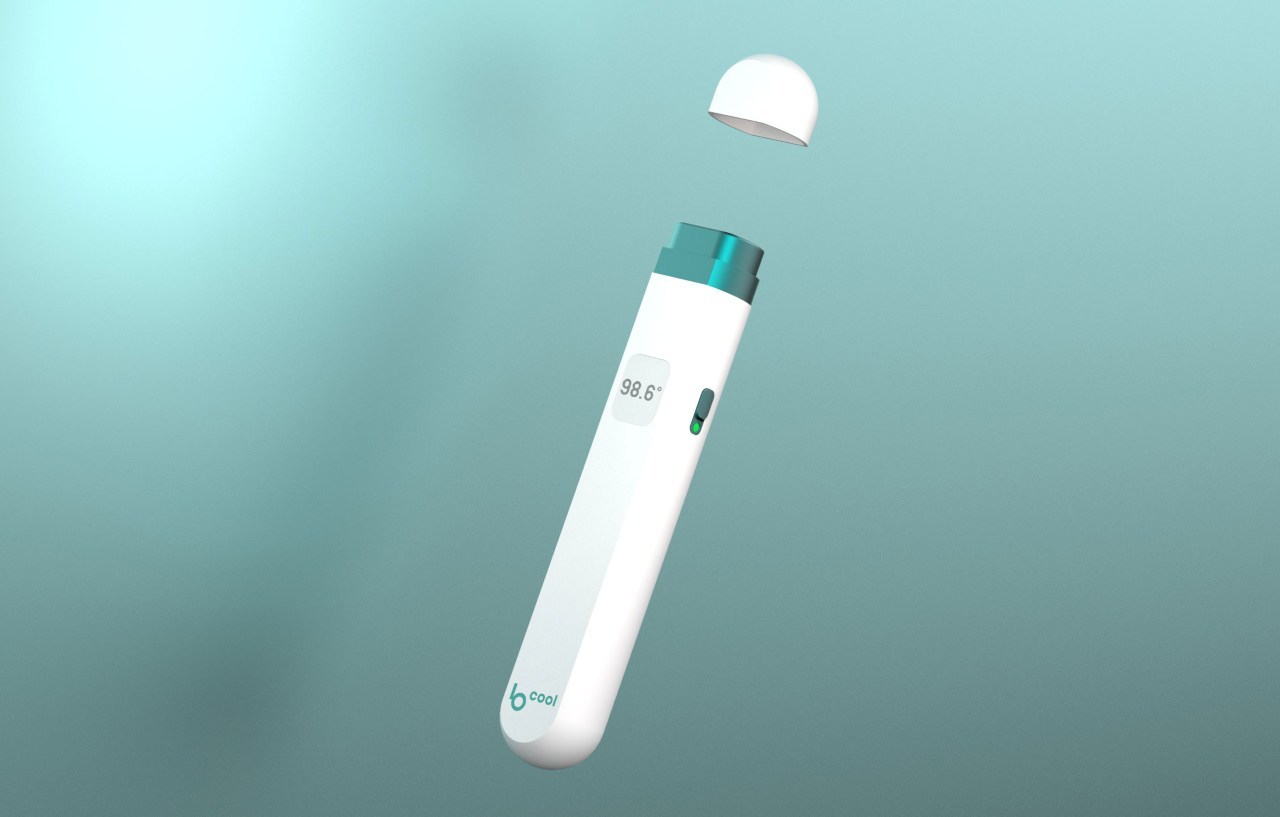 A lot of us are using thermometers these days as the world tries to fight off the omicron variant, and Baracoda has arrived with something different at CES 2022. The BCool is a thermometer that never needs batteries, as it charges with just a few shakes via patented sensor technology. After that you just press the button and hold or slide it slowly across the forehead. 
The temperature readings can then be sent to the BCool app, and you can add notes for household members. The BCool is made of recycled plastic and is waterproof for easy cleaning. We don't know a price yet, but the company is targeting a release date for Q4 2022.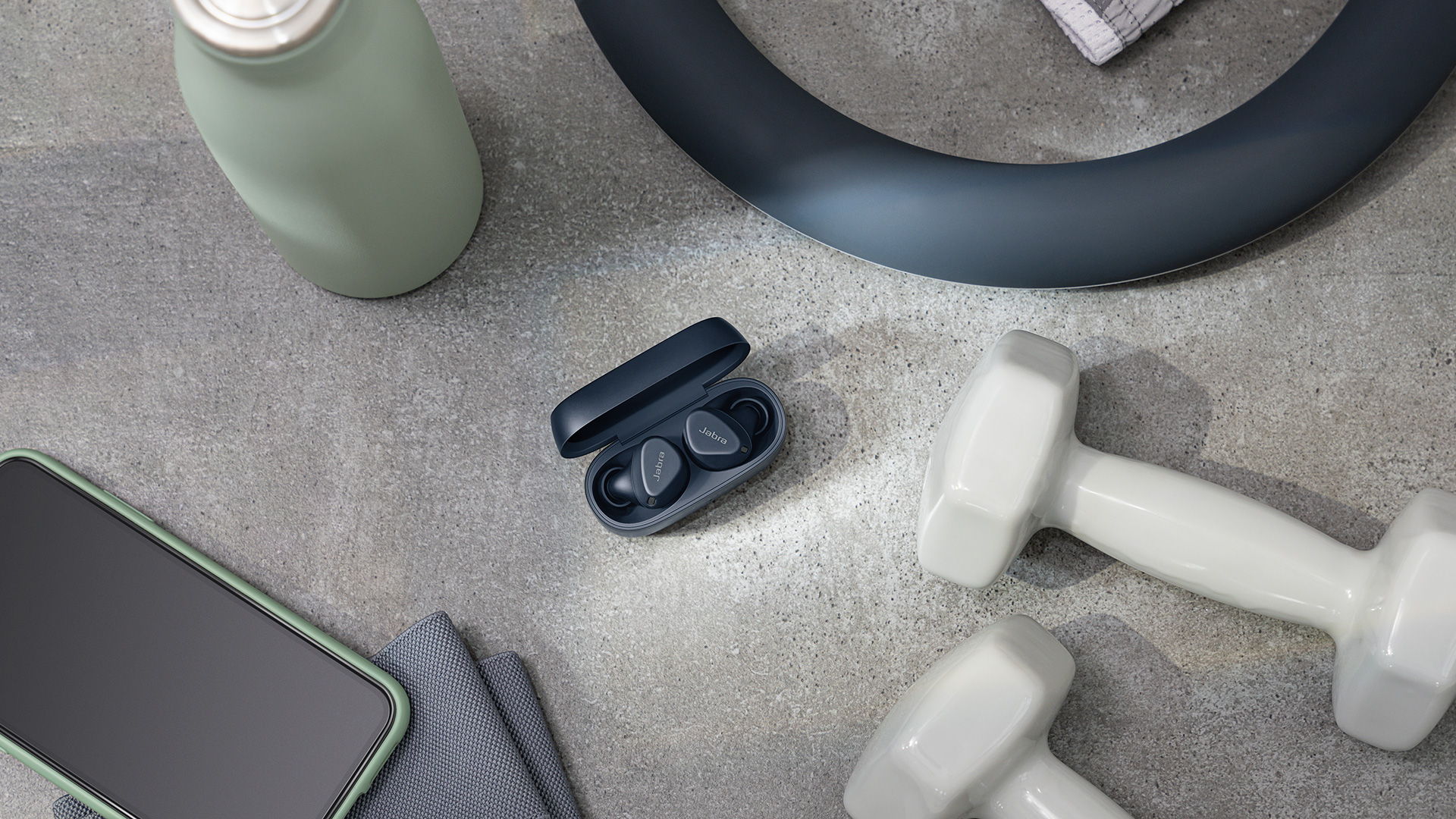 A new pair of Jabra earbuds is usually a cause for celebration, and the Elite 4 Active announced at CES 2022 looks like being another great addition to the company's enviable lineup.
It certainly looks like an upgrade in some regards over the excellent Elite Active 75t, our current pick as the best wireless earbuds, despite costing a fair bit less — not least because it has aptX Bluetooth. They also come with Active Noise Cancellation as standard. 
IP57 water resistance is another bonus, but the real star could be the price — just £119 in the U.K., which is £60 less than the RRP of the Elite Active 75t. No release date or price has yet been announced for the U.S., but expect to see it cost around the $120-$130 mark if and when it does hit these shores.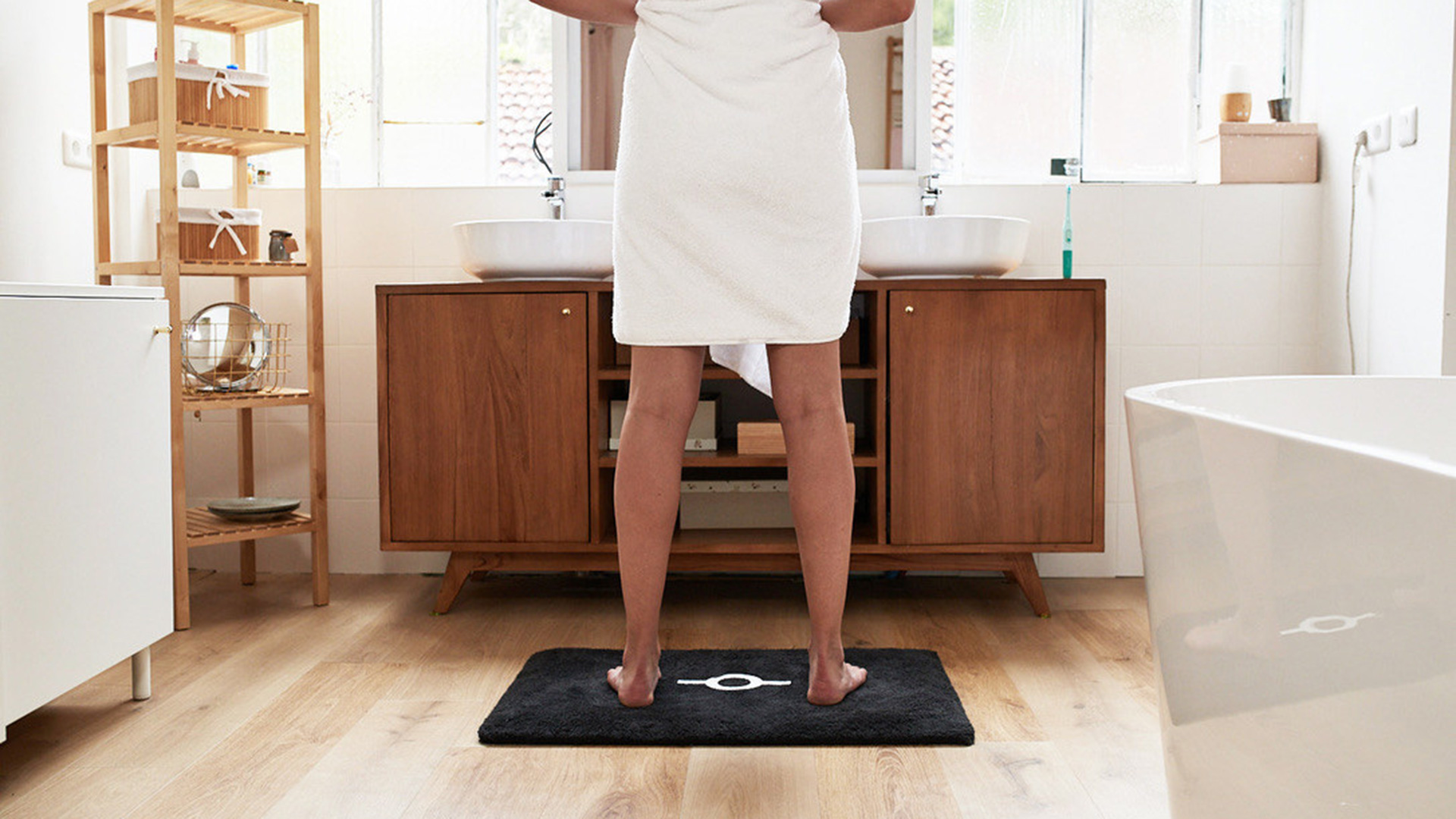 Until now, I never knew I needed a smart bath mat. But it turns out I do — and it's made by BBalance. 
The BBalance smart bath mat is a weight scale, balance and stability reader, and posture evaluator in one, all topped with a foot-friendly, removable, washable, soft cotton finish. 
Obviously it also syncs with an app (for iOS or Android), so you can track your weight, posture and more, and it even has footprint recognition — because of course it does. No word yet on whether it also dresses you afterwards, but that can only be a matter of time.
The BBalance smart bath mat is available to pre-order now, with deliveries expected in the spring. But you'll need deep pockets — it'll cost $449 as standard, though a current sale brings that down to $349.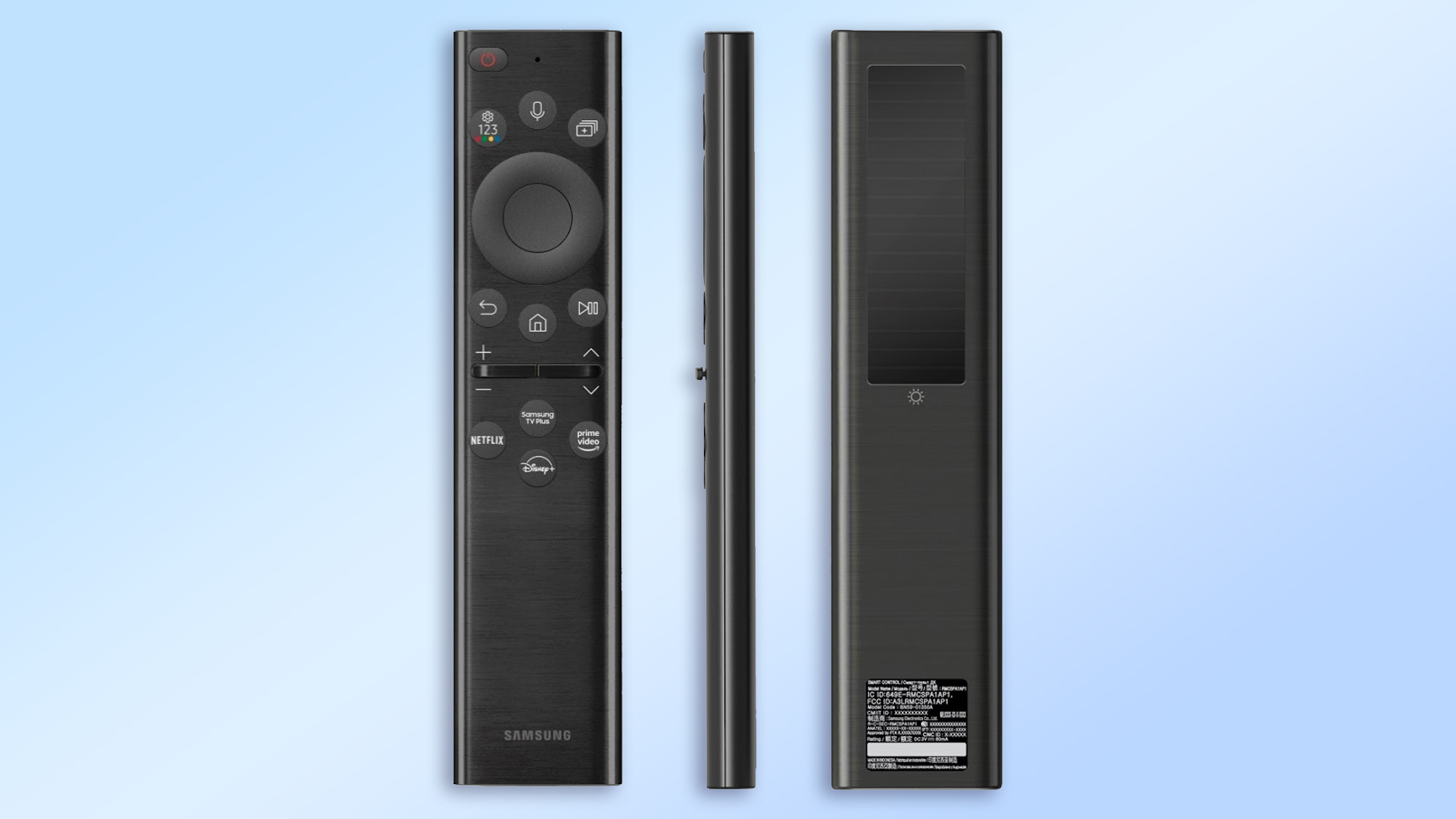 One of the coolest products revealed in Samsung's 2022 TV lineup wasn't a TV at all, but rather its New Eco Remote. 
This can charge via radio waves from your router — yes, really — or, as with last year's model, via the light from your living room's light fixtures. Plus it has a USB-C port as a backup. It'll also come in a white version this year, to better match some of the Lifestyle TV offerings, and will ship with all Samsung 2022 TVs.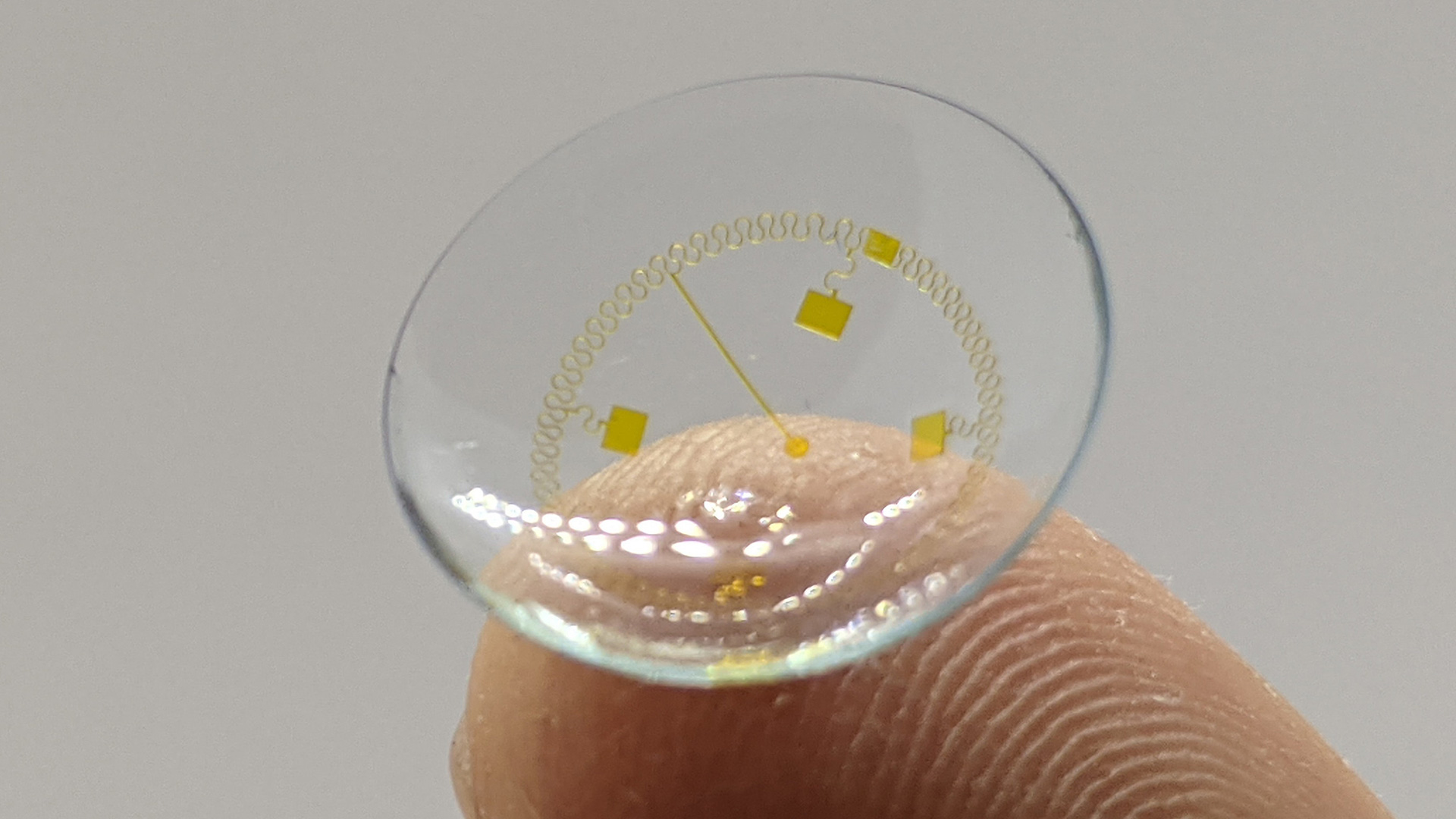 CES is always equal parts consumer tech you can actually buy soon and futuristic tech that looks amazing but that's not necessarily coming to the market for a while yet.
InWith's smart contact lens falls firmly into the latter camp — although I very much hope it does make its way into my eyes before long. Billed as "potentially the most advanced platform for viewing the coming Metaverse," it will apparently offer "tunable vision" via mobile device and "augmented vision" — which sounds suitably Cyberpunk-esque to excite me.
InWith says it's planning to achieve FDA Breakthrough Clearance this year and to put the lenses on the market soon after, so I'll be watching with interest (through my sadly non-smart contact lenses).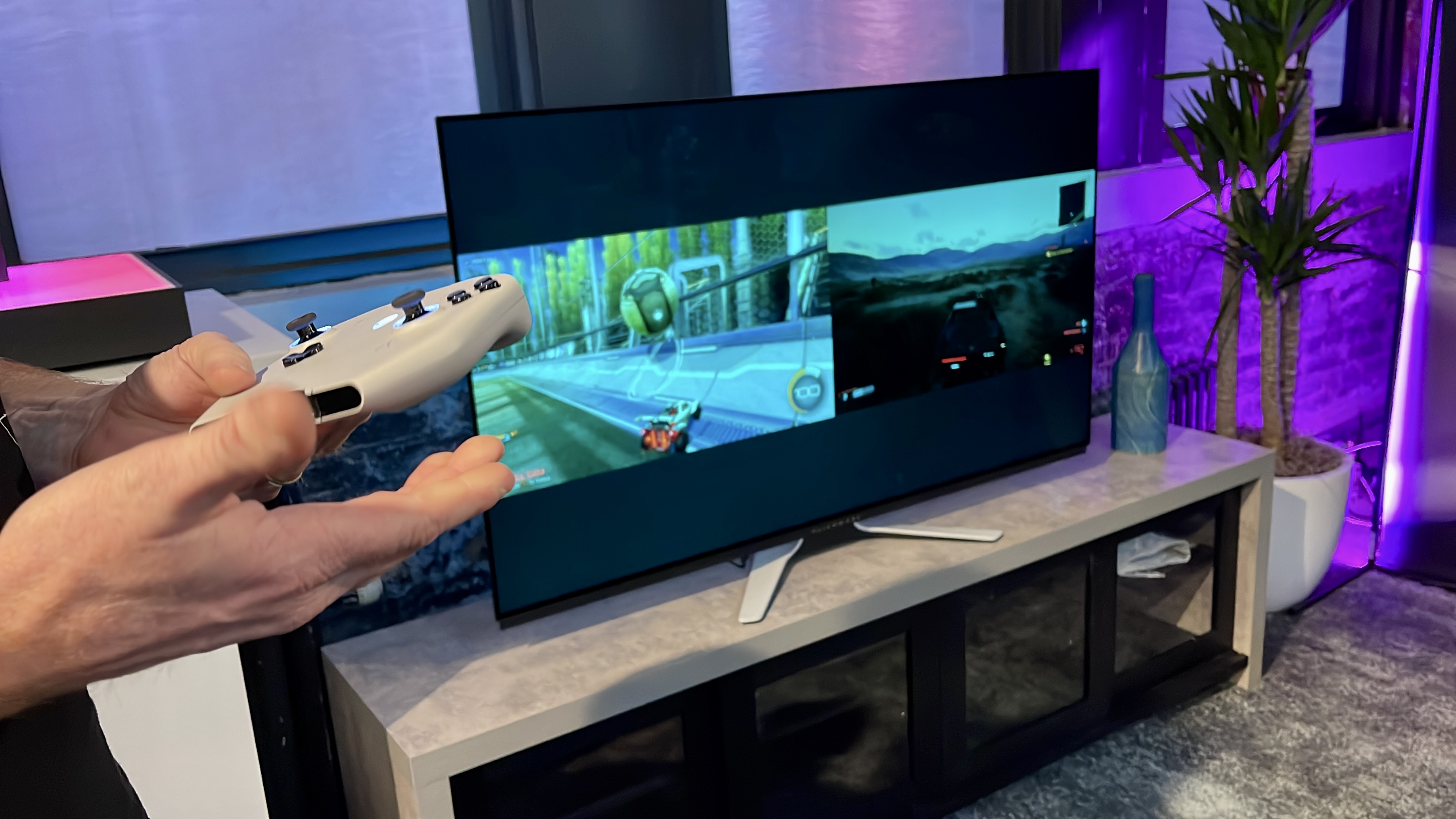 We were fortunate to get a sneak peek at several new products ahead of their CES 2022 reveal, and the Alienware Concept Nyx was one of our favorites.
This is best thought of as a cloud gaming service like Xbox Game Pass, Google Stadia or Nvidia GeForce Now — but one that streams locally via a central server in your home. 
We were impressed by it in our Alienware Concept Nyx demo, with the Concept Nyx's ability to stream two different games to one TV simultaneously a particular highlight. We'll be interested to see how this one develops over time.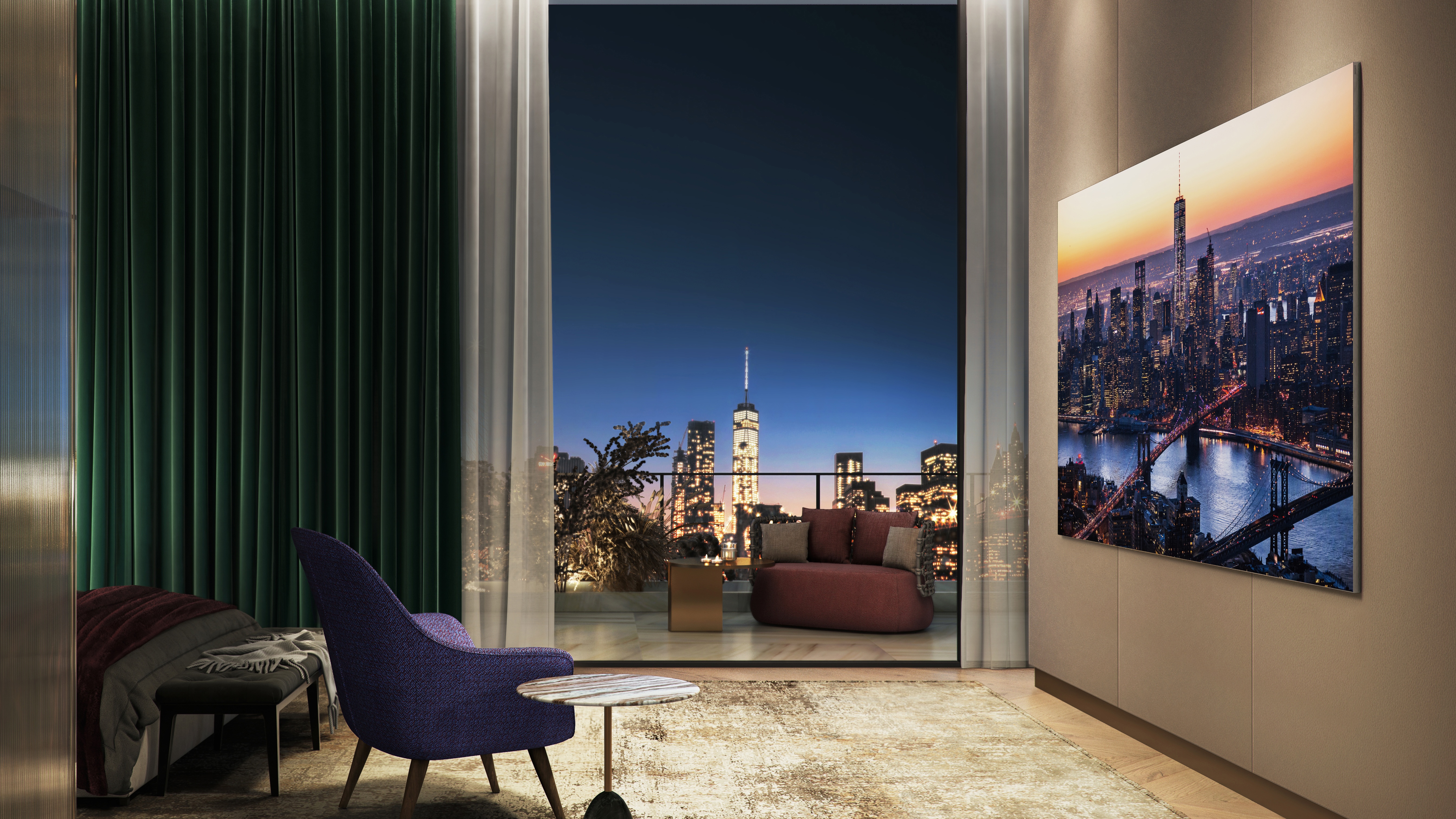 If we had to choose just one highlight from Samsung's 2022 range, it would have to be the first MicroLED TV that could fit in your home.
Admittedly, at 89 inches the new Samsung MicroLED TV is hardly small, but it'll be a lot easier to find space for than last year's 99-inch and 110-inch models, let alone the first 146-inch version of The Wall TV from 2019.
Size-aside, the MicroLED TV promises to be an exciting addition to Samsung's 2022 lineup. It has a million micro-sized LEDs, bringing a 10% wider color offering, and should also have an improved audio performance thanks to Dolby Atmos support and Object Tracking Sound Pro.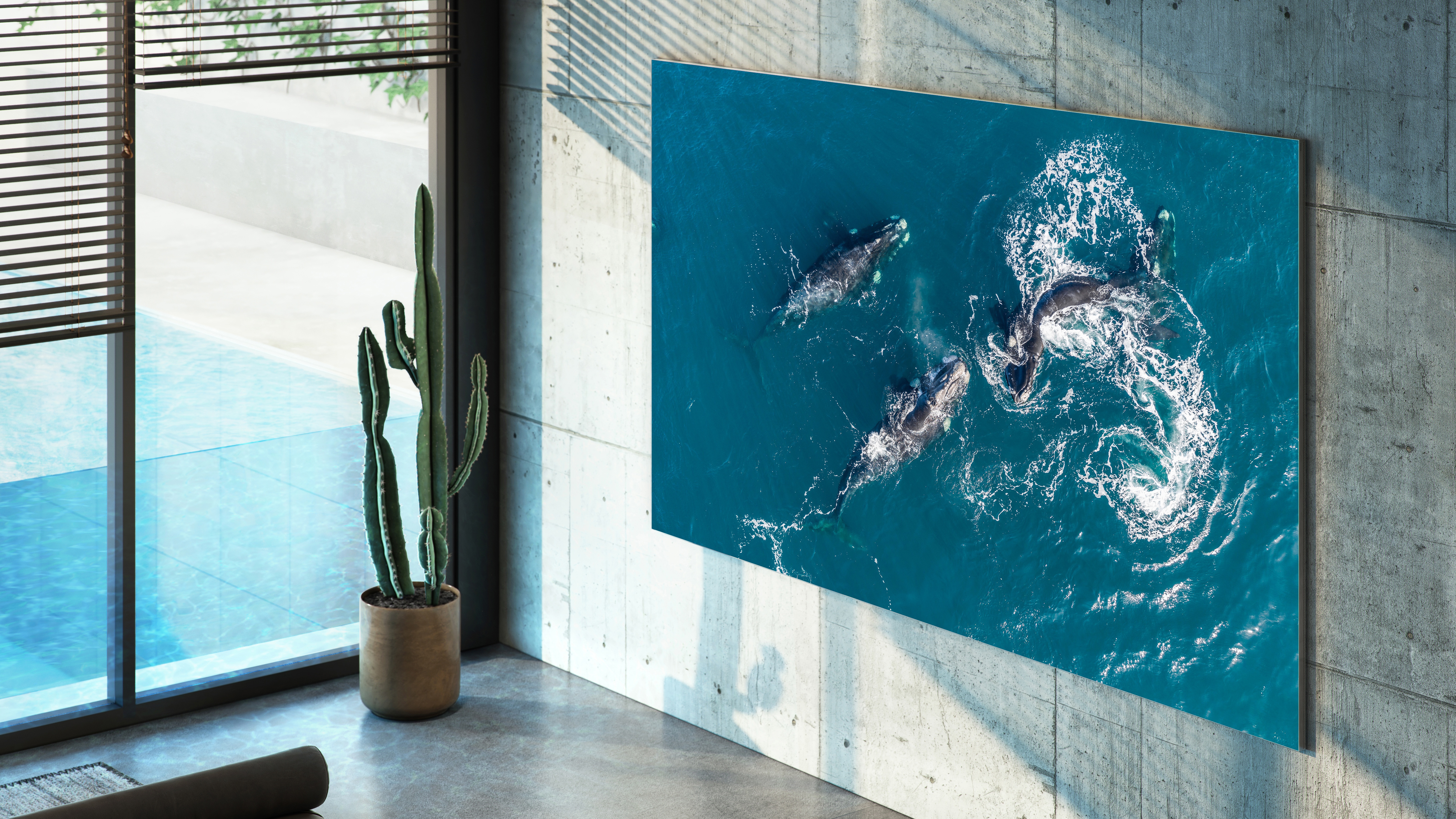 Samsung has already been busy, showing off its entire 2022 TV lineup.
There are far too many highlights to list here, but the 2022 range covers everything from new 8K and 4K Neo QLED sets to a new McroLED TV, refreshed versions of The Frame lifestyle TV and updates to the Samsung smart TV platform. Even Samsung's Eco Remote is getting a refresh.
Get all the details in our guide to the Samsung 2022 TV lineup.
Good morning, and welcome to Tom's Guide's CES 2022 live blog! 
The show starts in earnest today, with the first of two media days and with plenty of products due to be revealed later.
The two big events on the horizon are the CES 2022 Tech Trends to Watch (4-4.45 p.m. PST)  and CES Unveiled (5-8.30 p.m. PST) conferences. The latter, in particular, tends to showcase exciting products from various startups as well as some established brands.