FOAMO-IS 
This colourful corner at the Farmer's Market was stacked with handmade bath and body essentials made out of natural ingredients like shea butter and goat milk. Its products include bath salts, body washes, scrubs and masks. "Our products are paraben-free and natural. It is our first year at TIS and the response has been overwhelming," said Isha Kapoor , owner of the year-old brand.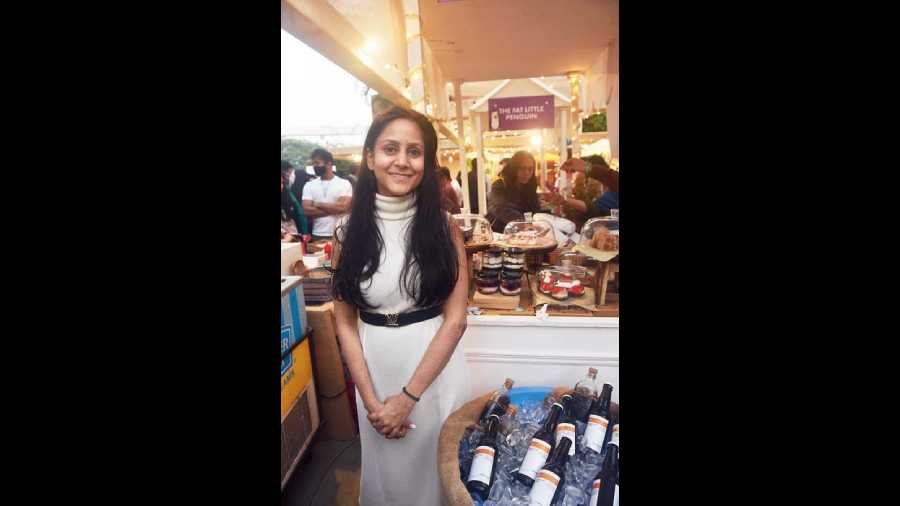 MOTHERLAND CAFE 
The kombucha bottles from this six-month-old brand were hot sellers. "We brew and bottle our kombuchas in-house and they got sold off very quickly. People also loved the live burrata we made," said Esha Kayan, co-owner.
JAIVIKARAN MICROGREENS
This five-year-old brand dealing in microgreens was a debutant at TIS this year. Along with microgreens, they specialise in developing zero-preservative microgreen-based products too. "Many people used to ask us now that microgreens are in how do we use it, so we develop accompaniments too," said Nina Poddar, owner.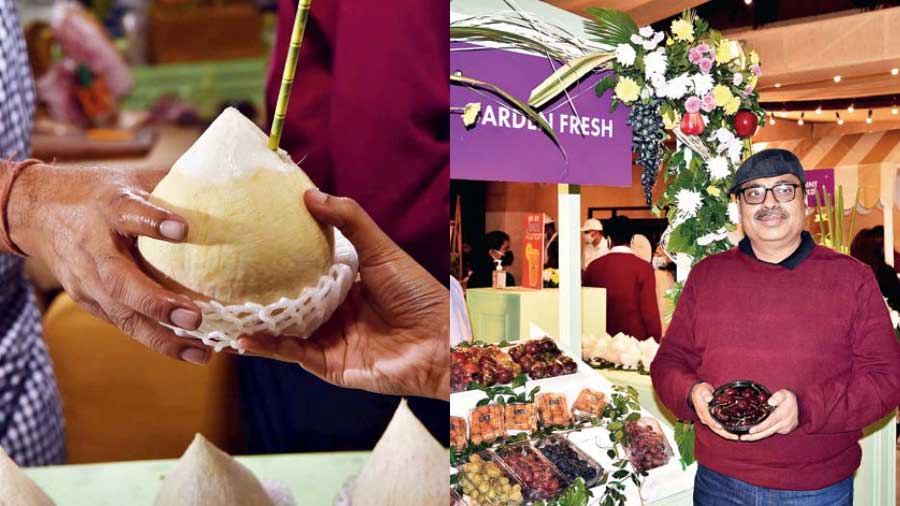 GARDEN FRESH
This 25-year-old brand has been a regular at TIS showcasing its varieties of imported fruits for the past six years. Its speciality this year was the imported Thai coconut that was a huge crowd-puller. "The shell of this coconut is burnt in a way that the water inside remains unaffected. It is flavourful, sweet and natural. This year at TIS, we displayed our wide varieties of juicy and fresh imported fruits that we have been specialising in since 1997," said Ajoy Goenka, founder and director.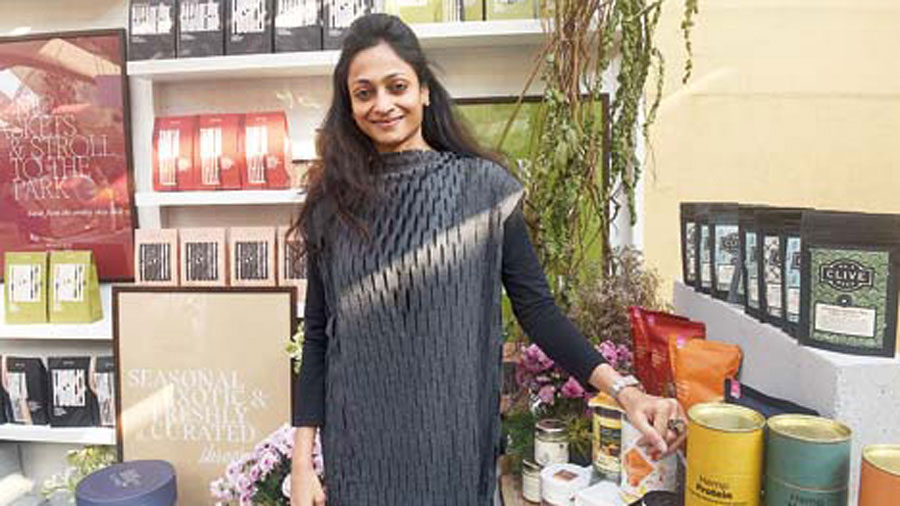 ROOTED LIVING
'Artisanal, healthy and local' is what Rooted Living is all about. The one-year-old brand sources its huge variety of healthy products from artisanal brands across India. "Our focus is to offer healthy food. Our snacks are made of millet, sesame seeds or multi-grain. We also make in-house whole-wheat and gluten-free pasta that is our bestseller. We have also introduced healthy gift hampers like artisanal cheese boxes," said Pooja Chitlangia, owner.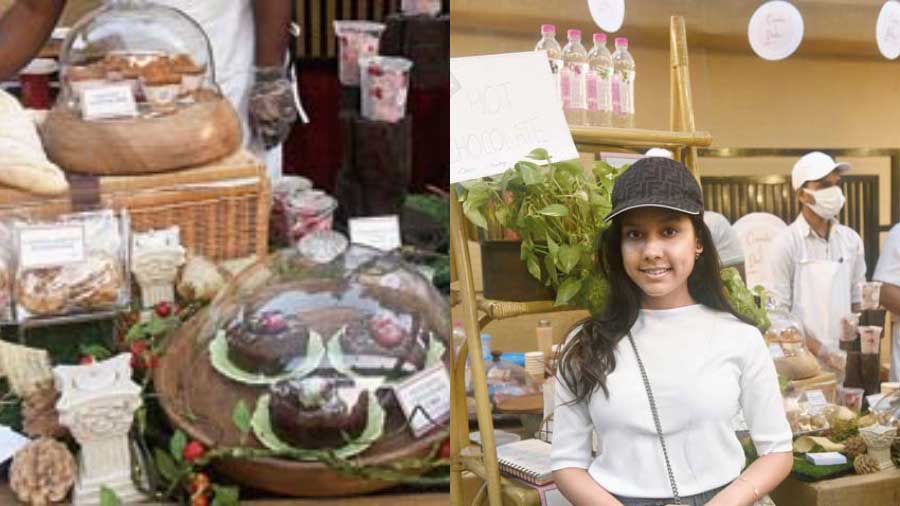 CRUMBS AND DOILIES
Gluten-free, flour-less chocolate cake, healthy desserts and savouries along with a live raclette cheese counter was displayed by this recently launched brand. "As I am new to the city, I think TIS is a great platform to introduce my brand here. In our desserts, the biscotti cheesecake was the bestseller," said Manya Kumar, owner.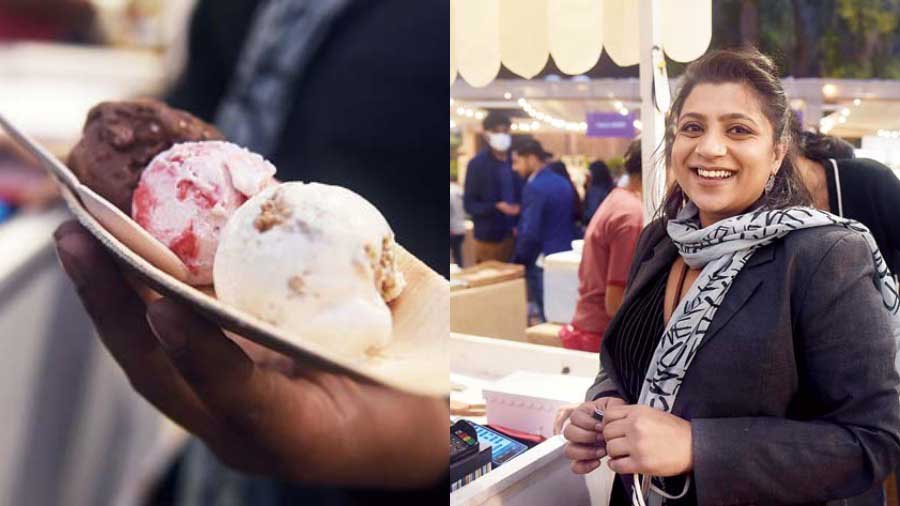 THE FAT LITTLE PENGUIN
From kids to people of all age groups crowded to get a taste of this two-year-old Kolkata-based brand's ice creams that were artisanal and sugar-free. "We were happy that a lot of people tasted our ice creams and became acquainted with our products," said Jayatri Biswas, owner.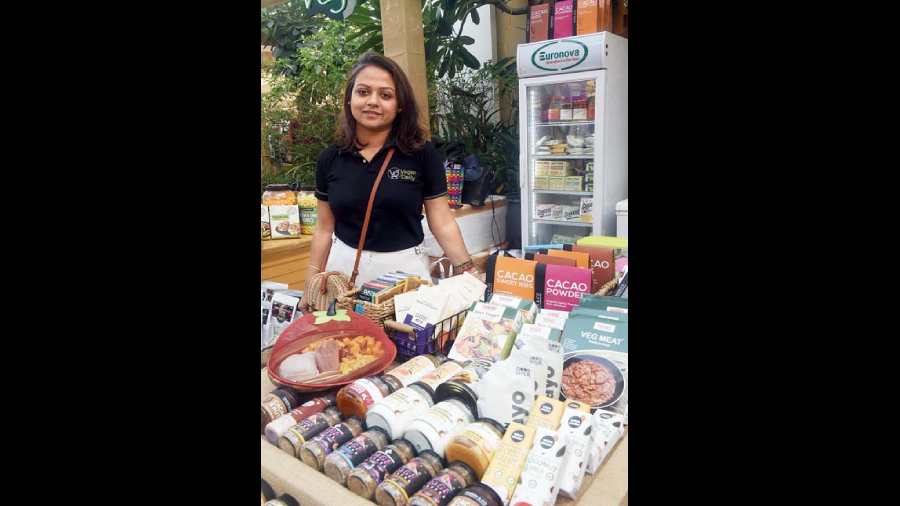 VEGAN WORLD
From vegan chocolates and soyas to vegan meat, this stall was a one-stop for things vegan. "We are the first vegan distributor based out of Kolkata and supply vegan products to various places. We bring fermented food and beverages along with vegan products all under one roof," said Madhuja, founder and owner.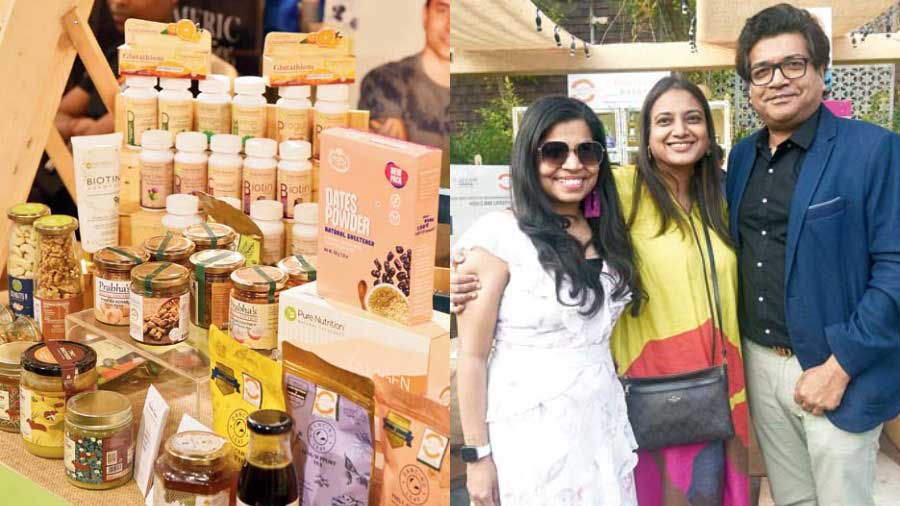 HOLISTIC BASKET
A curated multi-brand store in Kolkata, Holistic Basket offers a wide range of organic and health-conscious products starting from beauty and food to pet care and baby products that they showcased at TIS this year.  "Suffering from cancer was my inspiration to choose a healthy lifestyle and come up with a store where people don't have to think twice whether it is good for their health or not," said Prabha Goyal (centre), owner, with co-owners Madhu Goyal and Rajesh Goyal.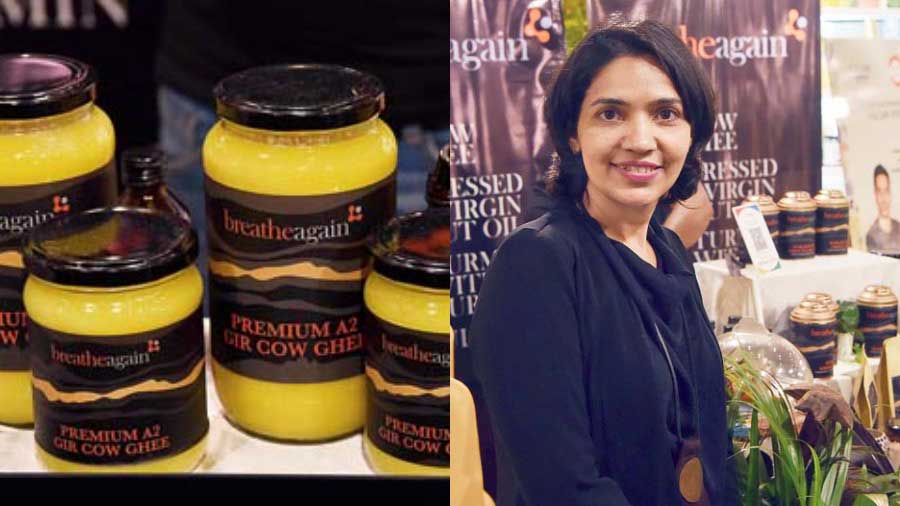 BREATHE AGAIN
From lactose-free Gir cow ghee, haldi with curcumin, chemical-free essential oils, plant-based proteins and a variety of probiotics, this four-year-old brand made a TIS debut with wide range of products. "Our brand is based on healthy lifestyle and we promote products with health benefits. TIS is a great platform for visibility," said Dimple Bawri, founder.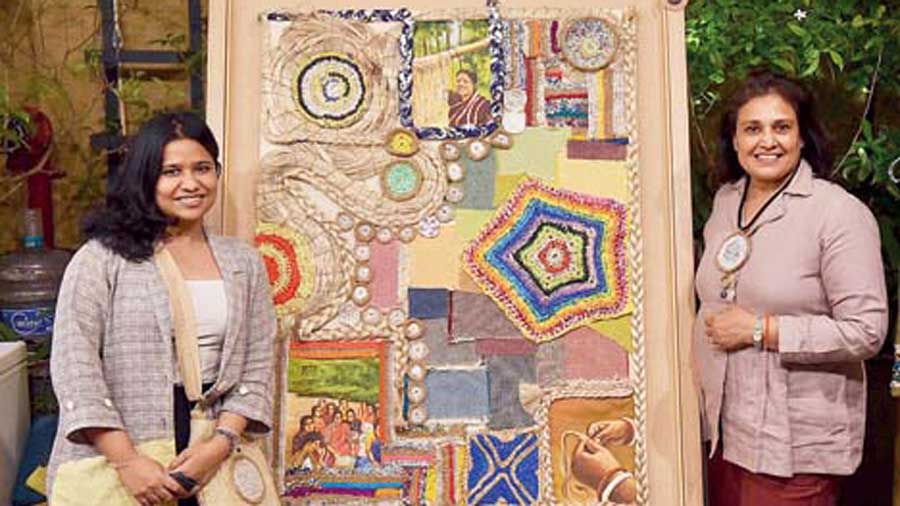 8 FINITY
The forte of this brand lay in making smart everyday-use products like bags, statement jewellery pieces with scrap materials, low-value plastic, multi-layer packets and biscuit wrappers. "We upcycle post-production and post-consumer waste and employ women to create products for the conscious buyer," said Kavita Kajaria (right), owner and Varunavi Bagaria, brand architect. On Kavita, a jewellery from her collection and Varunavi sports a sling bag from the same.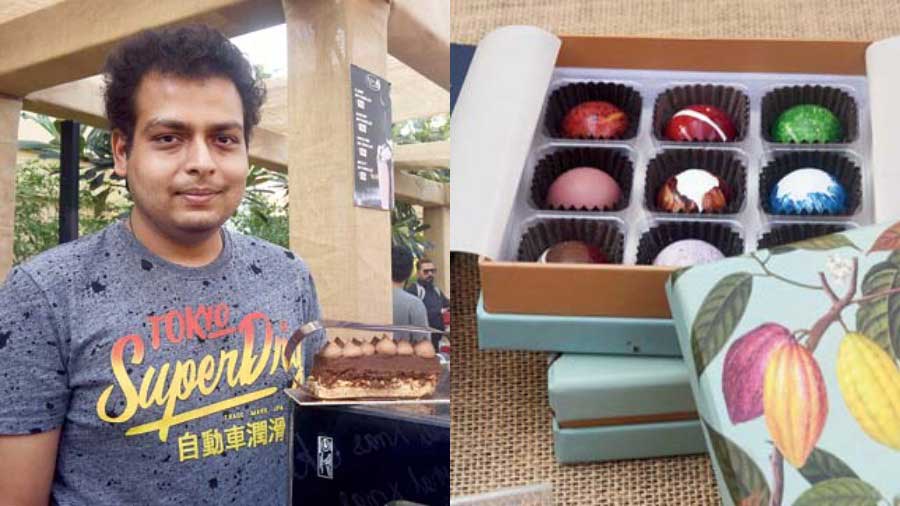 CRAFTED CACAO
This home bakery brand based out of Kolkata displayed their imported artisanal chocolates and eggless, gelatin-free cakes, macaroons and brownies. Their bonbons in a box with a variety of flavours was a hot pick. "This is our third year at TIS. We got sold out on most of our items. Every year people taste here and come back to get the products from us later," said Pratyush Bothra, owner.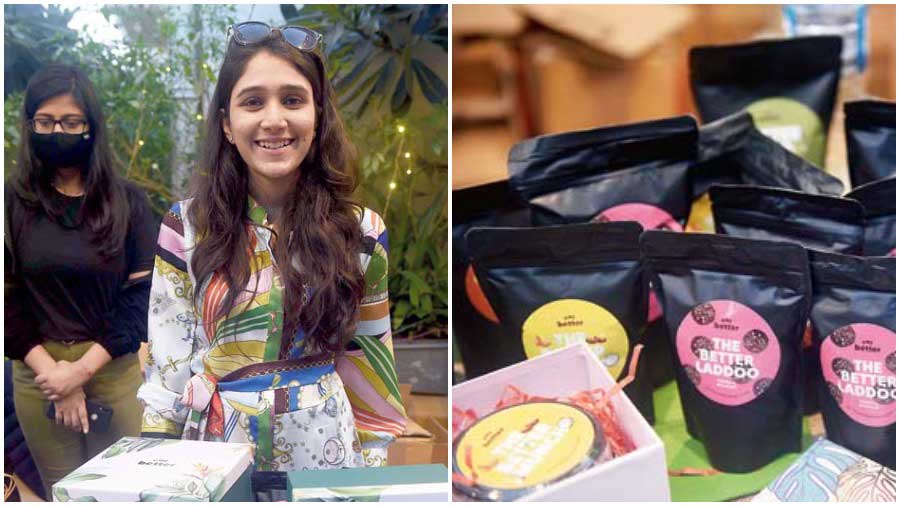 EAT BETTER
This one-year-old home-grown brand from Jaipur presented a range of delish healthy snacks and munch options that are plant-based, vegan and gluten-free. The sweeter options came without any added sugar. "We have nut mixes, trail mixes and healthy form of laddoos in a variety of flavours. It was good to see people were curious about our products," said Vidushi Kanoria, owner.
Pictures: Pabitra Das and B. Halder