Fannin County, Texas — Texoma Council of Governments will conduct a public election for a low-income representative from FANNIN COUNTY to serve on the Community Services Advisory Council.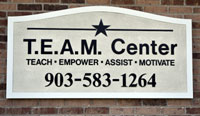 The public election will be held at the T.E.A.M. CENTER, 806 W. 16th St., Bonham, TX 75090 on Tuesday, April 5, 2022 at 11:00 a.m.
The primary function of the Community Services Advisory Council is to participate in the development, planning, implementation and evaluation of programs designed to serve low-income communities.
Eligible candidates must reside in
FANNIN COUNTY, and receive social services such as but not limited to: utility assistance, food stamps, food pantries, public housing or rent assistance OR work for a social service agency that serves low-income clientele.
An application and job description can be obtained by contacting Judy Fullylove, Energy Services Director at 903-893-2161 extension 3537 or by email jfullylove@tcog.com.
Applications must be received by Tuesday, March 29, 2022.
Eligible candidates will be placed on a ballot and will be elected by a simple majority of those attending the election at the appointed time and location referenced above.
Interested parties are encouraged to attend and participate. Persons with disabilities who plan to attend the public election and who may need auxiliary aids or services are requested to contact Judy Fullylove, 903-893-2161 extension 3537 two (2) weekdays prior to the election to ensure appropriate arrangements are made.