The world No 1 said he made a "error of judgement" by leaving Covid isolation in December to attend an interview with a French journalist; he also attributed travel declaration document mistake down to "human error" on behalf of his agent in a statement on social media
Last Updated: 12/01/22 7:09am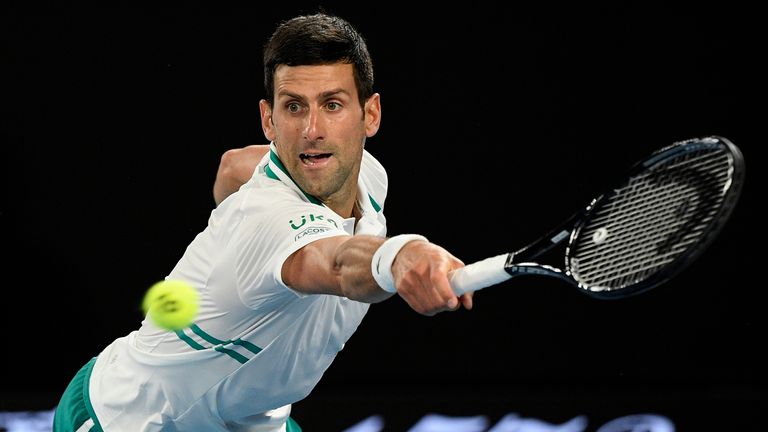 Novak Djokovic has admitted to making an "error of judgement" by attending an interview and photoshoot with a French newspaper after testing positive for Covid-19 last month.
The Serbian world No 1 also attributed the mistake on his Australian travel declaration form to "human error" from a member of his support team.
Djokovic posted a lengthy statement on his Instagram account on Wednesday, which read: "I want to address the continuing misinformation about my activities and attendance at events in December in the lead up to my positive PCR COVID test result.
"This is misinformation, which needs to be corrected particularly in the interest of alleviating broader concern in the community about my presence in Australia, and to address matters which are very hurtful and concerning to my family.
"I want to emphasise that I have tried very hard to ensure the safety of everyone and my compliance with testing obligations.
"I attended a basketball game in Belgrade on December 14, after which it was reported that a number of people tested positive with Covid-19.
"Despite having no COVID symptoms, I took a rapid antigen test on December 16 which was negative, and out of an abundance of caution, also took an official and approved PCR test on the same day.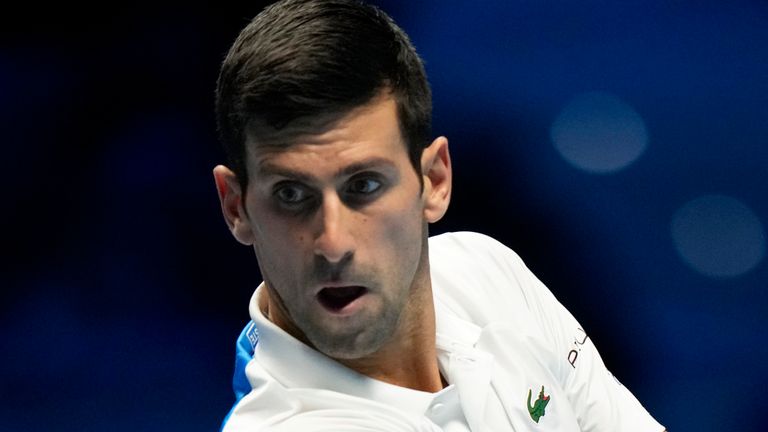 "The next day I attended a tennis event in Belgrade to present awards to children and took a rapid antigen test before going to the event, and it was negative.
"I was asymptomatic and felt good, and I had not received the notification for a positive PCR test result until after that event.
"The next day, on December 18 I was at my tennis centre in Belgrade to fulfil a long-standing commitment for a L'Equipe interview and photoshoot. I cancelled all other events except for the L'Equipe interview.
"I felt obliged to go ahead and conduct the L'Equipe interview as I didn't want to let the journalist down, but did ensure I socially distanced and wore a mask except when my photograph was being taken.
"While I went home after the interview to isolate for the required period, on reflection, this was an error of judgement and I accept that I should have rescheduled this commitment."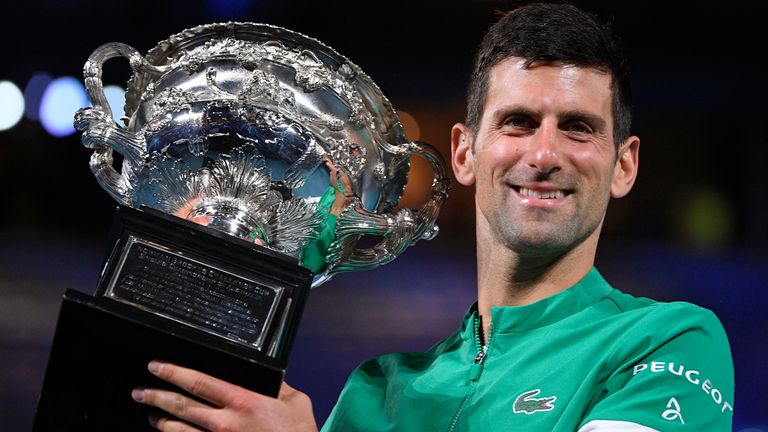 Djokovic's statement also addressed the issue pertaining to his travel declaration, published by the Federal Circuit and Family Court of Australia earlier this week.
On the form, Djokovic said he had not travelled in the 14 days before his flight to Australia. But reports claimed the 34-year-old had also been in Spain during that two-week period.
"On the issue of my travel declaration, this was submitted by my support team on my behalf – as I told immigration officials on my arrival – and my agent sincerely apologises for the administrative mistake in ticking the incorrect box about my previous travel before coming to Australia," Djokovic continued.
"This was a human error and certainly not deliberate. We are living in challenging times in a global pandemic and sometimes these mistakes can occur.
"Today, my team has provided additional information to the Australian Government to clarify this matter."
Novak Djokovic – Sequence of events
January 4 – Djokovic announces he will be travelling to Australia with an 'exemption permission'.
January 5 – While Djokovic is airborne, Australia's Prime Minister Scott Morrison says the athlete will be on the "next plane home" if he cannot provide "acceptable proof" that his exemption is legitimate.
Acting Sports Minister Jaala Pulford highlights that the local government of Victoria, where the Australian Open is held, will not support Djokovic's visa application.
The world No 1 arrives at Melbourne Airport around 11.30pm local time.
January 6 – Around 3.15am, Djokovic's father reports that his son is being held in isolation in Melbourne Airport.
At 5am, Goran Ivanisevic releases an image on social media of himself and another member of Djokovic's team seemingly waiting for the world No 1. The post is captioned, 'Not the most usual trip Down Under'.
Around 8.15am local time, Djokovic's visa is confirmed to have been denied by the Australian Border Force.
Djokovic is moved to quarantine hotel while his legal team appeal visa cancellation.
The appeal against his visa cancellation is adjourned until Monday (Jan 10) morning Australian time.
January 7 – Australia Home Affairs Minister Karen Andrews says Djokovic is "free to leave any time" and is not being detained.
Djokovic breaks silence in Instagram post on Friday, thanking his fans for their "continuous support".
January 8 – Submission from Djokovic's lawyers on Saturday reveals positive Covid-19 test in December.
January 9 – Home Affairs Minister Andrews has a submission to delay the hearing until Wednesday (Jan 12) rejected by Judge Anthony Kelly.
Submission from Australian government lawyers says Djokovic had not been given an assurance he would be allowed to enter the country with his medical exemption.
January 10 – Djokovic wins appeal. Judge Anthony Kelly quashes visa cancellation, and orders the Australian Government to pay legal costs and release Djokovic from detention.
Djokovic takes to social media to confirm that he remains intent on competing at the Australian Open.
January 12 – Djokovic posts on Instagram admitting to making an "error of judgement" by attending an interview and photoshoot with a French newspaper after testing positive for Covid-19 last month.