43 min ago
Zelensky: 130 people have been rescued from bombed Mariupol theater, but hundreds still under the rubble 
From CNN's Alex Hardie and Chris Liakos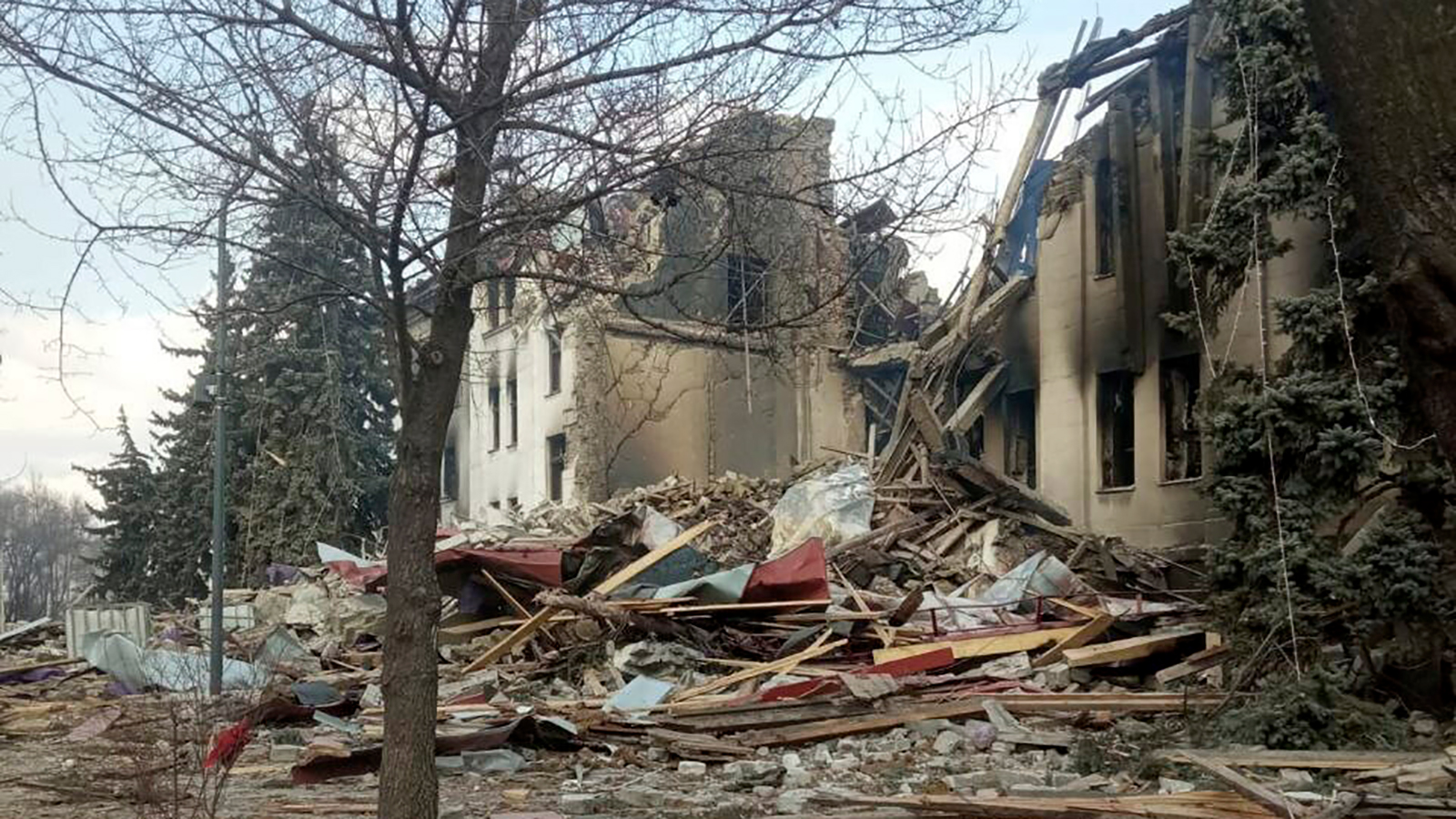 Ukrainian President Volodymyr Zelensky said on Friday that 130 people have been rescued from the bombed theater in the city of Mariupol so far.
Hundreds of people were taking shelter at the theater when it was bombed on Wednesday.
Speaking on Ukrainian TV, Zelensky said that rescue operations are continuing at the site despite the difficulties.
However, hundreds of people are still under the rubble in Mariupol, Zelensky added.
Earlier on Friday, officials from the Donetsk region and Kyiv said they had no further update on how many people had survived the attack. On Thursday, Ukraine's human rights commissioner Liudmyla Denisova said there was no update on figures released, which reported 130 people rescued from a total of 1,300 people believed to have been sheltering in the building.
Zelensky also warned that it will be Western leaders' moral defeat if Ukraine does not receive advanced weapons.
"We still have no missile defense. We do not have enough fighter planes," Zelensky said.
"We shall call even louder on certain Western leaders and remind them that this will be their moral defeat if Ukraine does not receive the advanced weapons that will save the lives of thousands of our people," Zelensky continued.
"Russian missiles are not going to be defeated by certain hunting guns that they are trying to sell us sometimes," he said.
On Ukraine's bid to become a member of the European Union, Zelensky said, "We will become a full member of the EU and every civil servant is working towards this 24/7."
52 min ago
US ambassador says Russia's "disinformation is a sign of its desperation"
From CNN's Laura Ly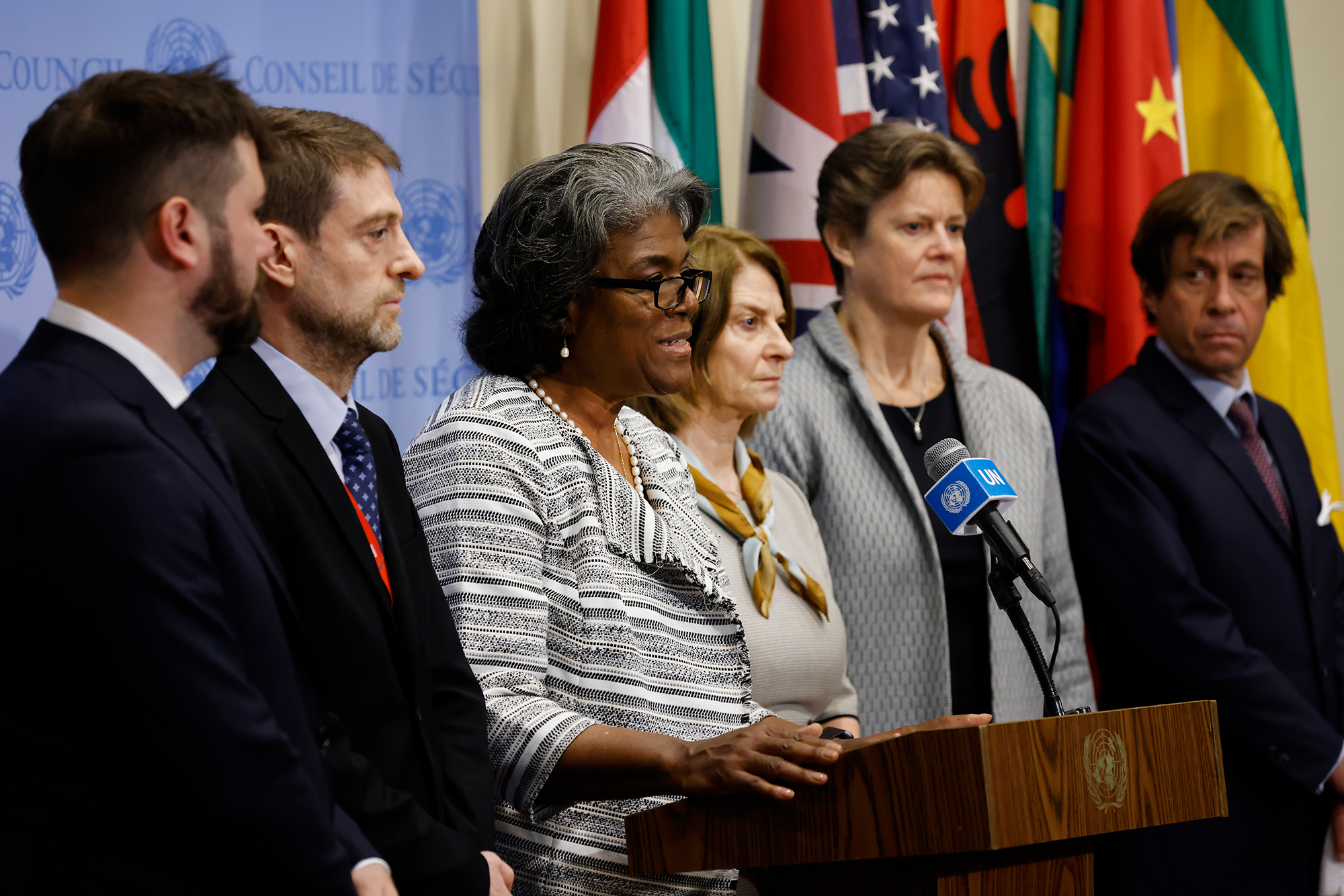 United States Ambassador to the United Nations Linda Thomas-Greenfield slammed Russia's attempts to lie about allegations of biological weapons in Ukraine once again Friday morning. 
"As I said one week ago, Ukraine does not have a biological weapons program. There are no Ukrainian biological weapons laboratories – not near Russia's border, not anywhere. There are only public health facilities, proudly, and I say proudly, supported and recognized by the US government, the World Health Organization, and other governments and international institutions," Thomas-Greenfield said in prepared remarks to the UN Security Council. 
Ukrainian and US officials have repeatedly debunked claims of US-supported biological programs in Ukraine. 
Friday's emergency session was called by Russia after they announced Thursday that they would not call for a vote on their humanitarian draft resolution on Ukraine. 
Thomas-Greenfield instead said "it is Russia that has a well-documented history of using chemical weapons" and that Friday's meeting is 'the result of their isolation on this Council and on the world stage." 
"We aren't going to dignify Russia's disinformation or conspiracy theories," Thomas-Greenfield said. "I will not repeat the slurs and false accusations that Russia has hurled against the Ukrainian people and the United States repeatedly at this table. But we know that Russia's disinformation is a sign of its desperation. That's the truth, and we will continue to ensure the world sees it and hears it."
Russian Ambassador to the United Nations Vassily Nebenzia claimed Friday that new details show evidence of US-supported biological weapons in Ukraine. 
"Over the last week, new details have come to light which allows to state that the components for biological weapons were being created on the territory of Ukraine," Nebenzia said in translated remarks to the council. "We can see that the American colleagues were not helping, as they claim, the Ukrainian Ministry of Health, but rather the Ukrainian Ministry of Defense."
Nebenzia claimed that a new document distributed to the council Friday morning "confirms direct funding and supervision of the Pentagon and its defense threat reduction agency of military and biological projects in Ukraine." 
"The representative of the US State Department continue to muddle the information and ascertain that US allegedly does not operate in any biological laboratories in the territory of Ukraine, but the facts show otherwise," the Russian ambassador claimed. 
More context: There are US-funded biolabs in Ukraine, but they are not building bioweapons. Actually, it's the opposite: Part of the reason for their creation was to secure old Soviet weapons left behind in the former Soviet republics. The State Department has described the claims as nonsense — and the US and Ukrainian governments have repeatedly, and for years now, tried to bat down conspiracy theories about the labs and spoken about the work that is actually being done in them.
Russia's falsehoods about labs like this have not been limited to Ukraine, and the country has been pushing various bits of disinformation about the US and biological weapons since the Cold War.
CNN's Kiely Westhoff and Donie O'Sullivan contributed reporting to this post.
1 hr ago
Polish prime minister will submit proposal for peacekeeping mission in Ukraine
From Anna Odzeniak in Przemsyl, Poland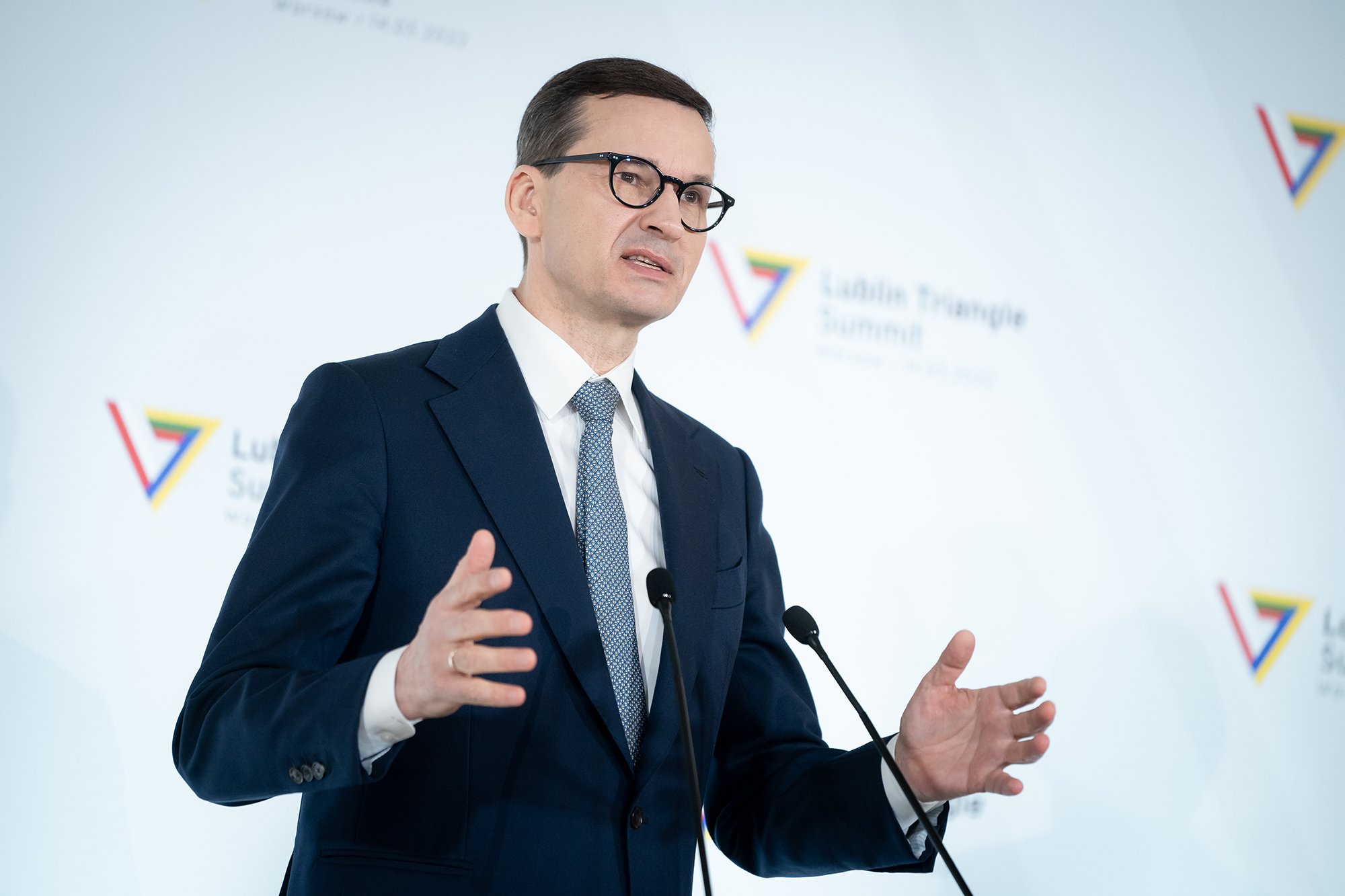 Poland plans to submit a proposal at a NATO summit in Brussels next week for a peacekeeping mission in Ukraine, Prime Minister Mateusz Morawiecki said on Friday. 
Speaking at a news conference in Warsaw, Morawiecki told reporters that "at the next NATO summit, the proposal for a peace mission in Ukraine will be formally submitted." 
Morawiecki was asked whether he thinks there was consensus for such a mission in Ukraine among NATO members. 
"Poland is very active in this forum, both in NATO and in the EU and we are the ones who urge them to take the following steps," he said.  
"When the bombs are falling closer and closer to the Polish border, we will, of course, use this as an argument, both in the context of the most argument presented by [Ukrainian] President Volodymyr Zelensky, as well as the arguments formulated by us during our mission in Kyiv," he added. 
On Friday, Russia launched missile strikes near an airport in Lviv, a strategic Ukrainian city not far from the Polish border.
1 hr 40 min ago
Russian soldiers don't appear to be "particularly motivated" about Ukraine war, US Central Command head says
From CNN's Ellie Kaufman
Russian soldiers do not seem "to be particularly motivated," Gen. Frank McKenzie, the Commander of US Central Command, told reporters during a briefing at the Pentagon Friday.
"They don't appear, from where I sit at least, to be particularly motivated or particularly engaged in the campaign they're undertaking," McKenzie said of Russian forces fighting in Ukraine.
US Central Command oversees the US military presence in the Middle East. McKenzie is set to retire in the coming weeks.
2 hr 39 min ago
Activists set up strollers to mark the deaths of more than 100 children in Ukraine
Casualties in Russia's invasion of Ukraine are mounting. In central Lviv, local activists and authorities placed 109 empty strollers to symbolize the children who have been killed during the invasion.
According to the Prosecutor General's Office of Ukraine, 109 children had been killed. The UN High Commissioner for Human Rights noted the office's report on Friday.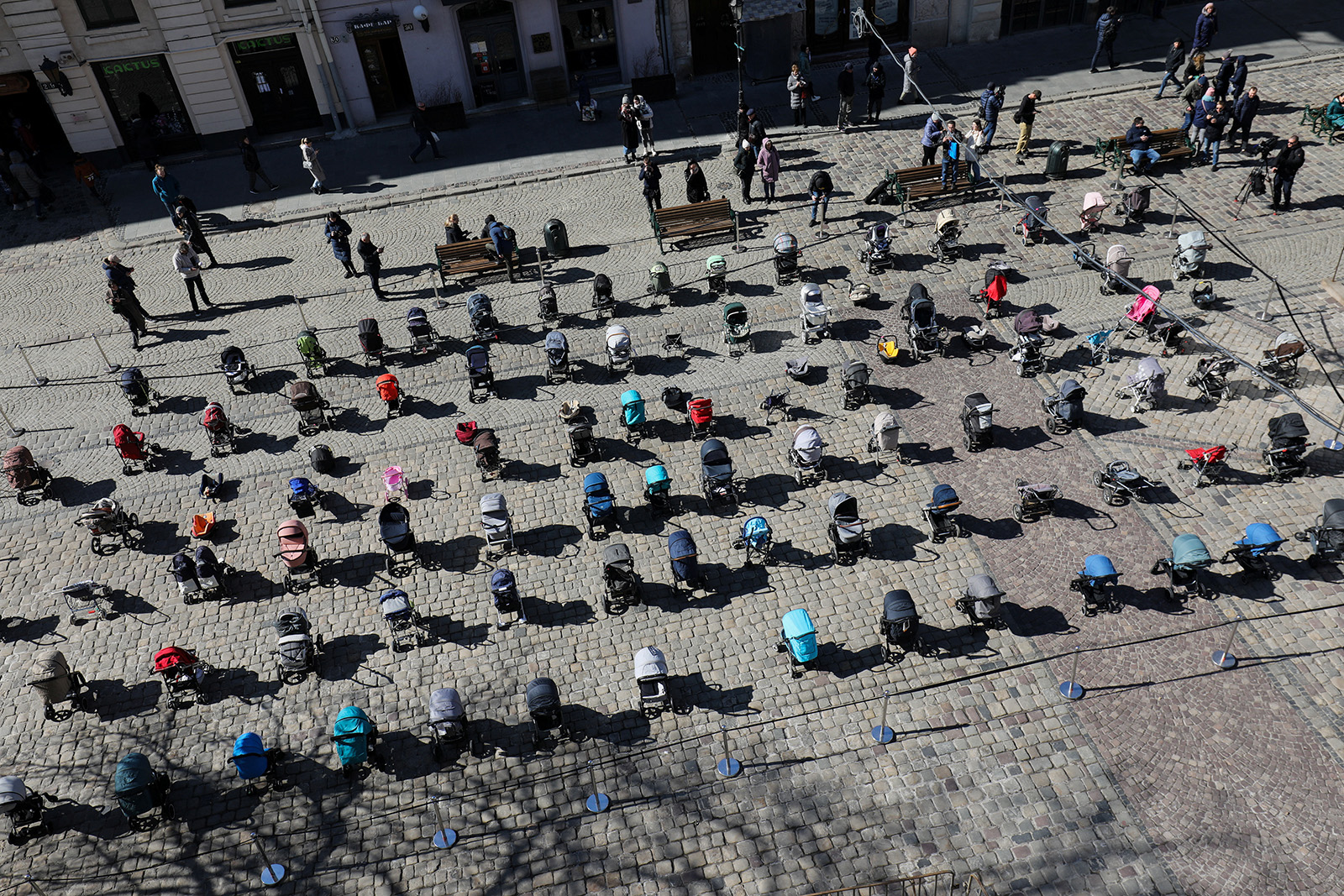 3 hr 7 min ago
White House: Biden's call with China's Xi Jinping has ended
From CNN's Kevin Liptak and Nikki Carvajal
US President Joe Biden's secure video call with Chinese President Xi Jinping concluded at 10:53 a.m. EDT, the White House said.
The call that began at 9:03 a.m. ET lasted one hour and 50 minutes.
According to Chinese state media CCTV, Xi told Biden, "conflict and confrontation are not in the interests of anyone," and "China and the US have a responsibility to work for peace."
3 hr 14 min ago
It's 5 p.m. in Kyiv. Here are the latest developments in Ukraine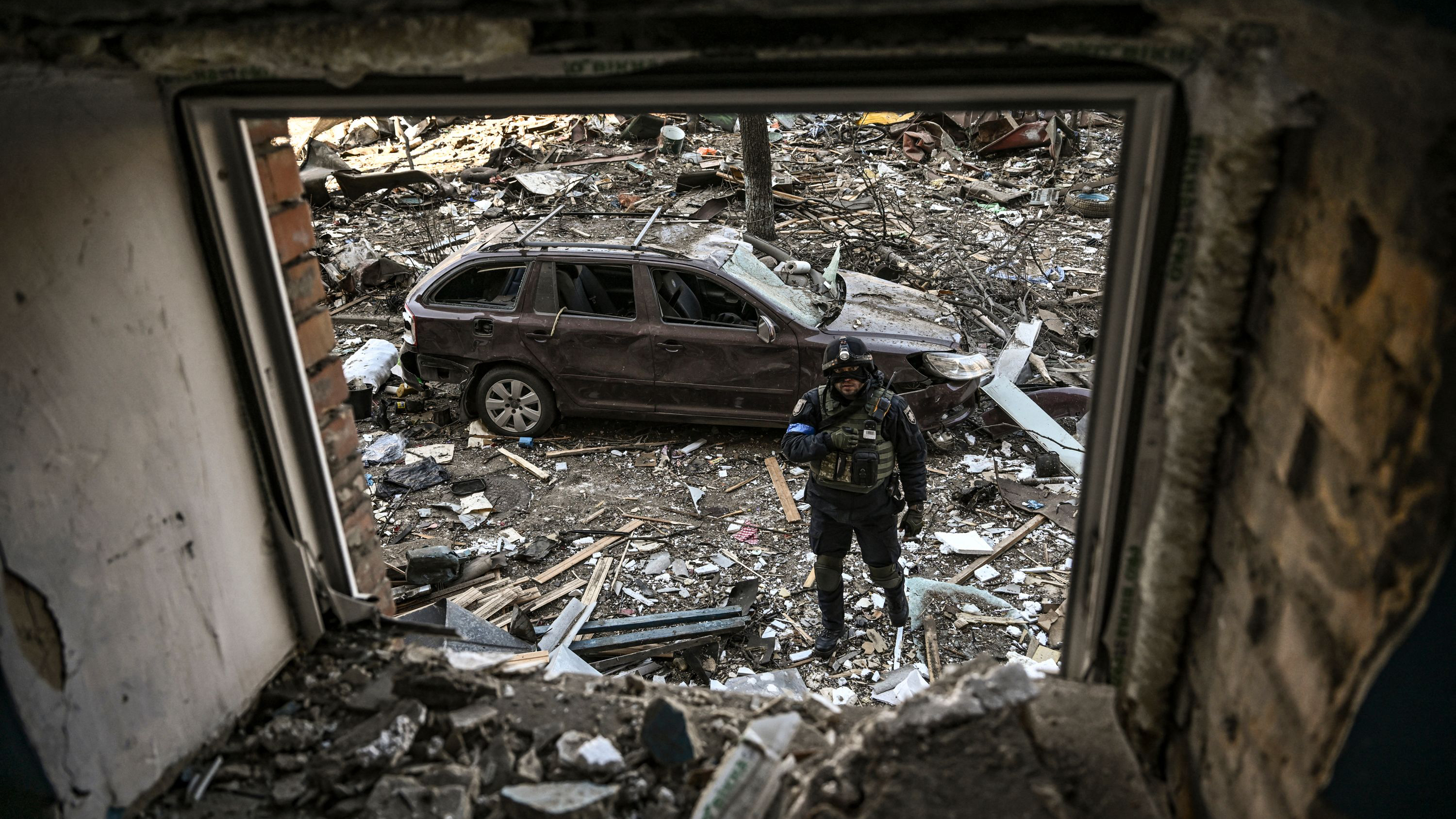 Intense fighting and shelling continued across different parts of Ukraine on Friday. Here's what you should know:
Impacted areas: Multiple explosions were heard at about 6:30 a.m. local time and smoke was seen rising in the western Ukrainian city of Lviv, according to a CNN team on the ground. Mayor Andriy Sadovyi said the Russian missiles struck an aircraft repair plant, which is close to Lviv airport. Russia launched six missiles toward the city, but two of them were intercepted by air defense systems, according to the Ukrainian armed forces.
One person died and four others were injured as a fire broke out after the remains of a downed rocket hit the five-story residential building in the Podilskyi district of Kyiv on Friday, Ukraine's Emergency Service said.
At least two people have died and six were wounded after a missile strike in the city of Kramatorsk in eastern Ukraine, according to Pavlo Kyrylenko, the head of the Donetsk regional administration.
Russian losses: At least five Russian servicemen, including the commander of the Kostroma airborne forces, died in battle in Ukraine, Russian regional state TV network GTRK Kostroma reported Thursday.
Evacuations: Nine corridors to evacuate civilians from towns and cities badly hit by Russian attacks have been agreed for Friday, according to the Ukrainian government. For the second day running, one of the agreed corridors links the besieged southeastern city of Mariupol to Zaporizhzhia, which remains under Ukrainian control.
Biden-Xi call: A call between Chinese President Xi Jinping and US President Joe Biden was underway Friday. Since the war began, China has tried to project a neutral stance. It has not condemned Russian actions, and has refused to label the attack an invasion. Chinese diplomats have criticized NATO expansion and accused the United States of fueling the conflict. But they have also called for a diplomatic solution.
Though not military allies, China and Russia have in recent years burnished their partnership in trade, technology and coordination of military exercises, while becoming increasingly vocal about what they view as Western interference into their domestic affairs — pushing back on US-led sanctions and often voting as a bloc in the United Nations.
Russia has asked China for military and economic support and Beijing has expressed some openness to this request, according to US intelligence and diplomacy officials. It is not yet clear whether China intends to provide Russia with that help, US officials familiar with the intelligence tell CNN — but according to the White House, Biden will lay out the potential ramifications of such an action during the call with Xi.
1 hr 11 min ago
UN: More than 800 people have been killed since Russia began invading Ukraine
From CNN's Sarah Diab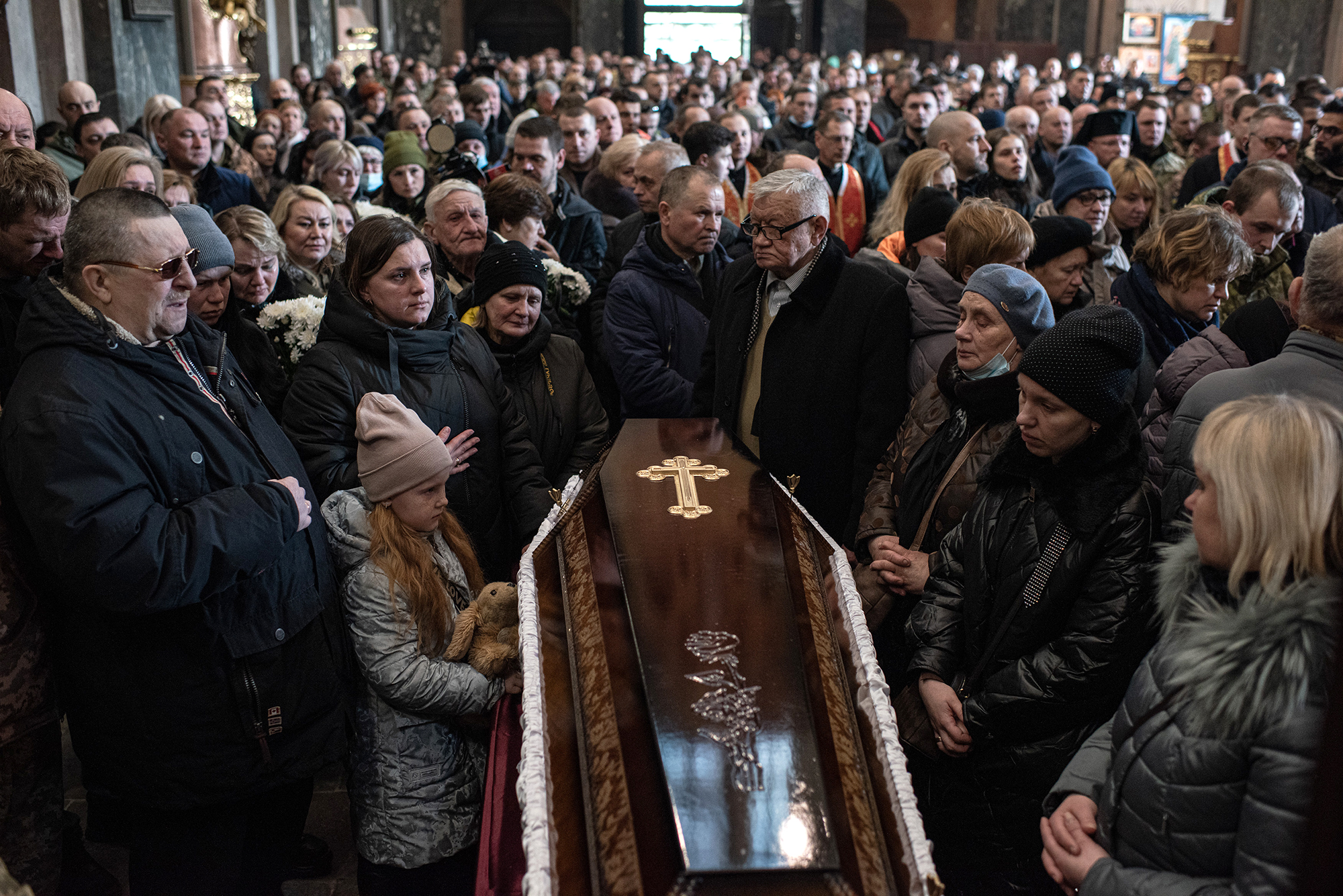 At least 816 people have been killed and 1,333 have been injured since the Russian invasion of Ukraine began, the United Nations Human Rights Office said Friday. 
Most of the casualties were due to "the use of explosive weapons with a wide impact area, including shelling from heavy artillery and multiple-launch rocket systems and missile air strikes," the OHCR said in a report.
Those killed include 152 men, 116 women, seven girls, and 16 boys, as well as 36 children, and 489 adults whose sex is yet unknown, the UN agency said.
The OHCR said, it "believes that the actual figures are considerably higher, especially in Government-controlled territory and especially in recent days, as the receipt of information from some locations where intense hostilities have been going on has been delayed and many reports are still pending corroboration." 
3 hr 2 min ago
Russia's foreign minister says Russia will target any weapons shipments entering Ukraine
From CNN's Amy Cassidy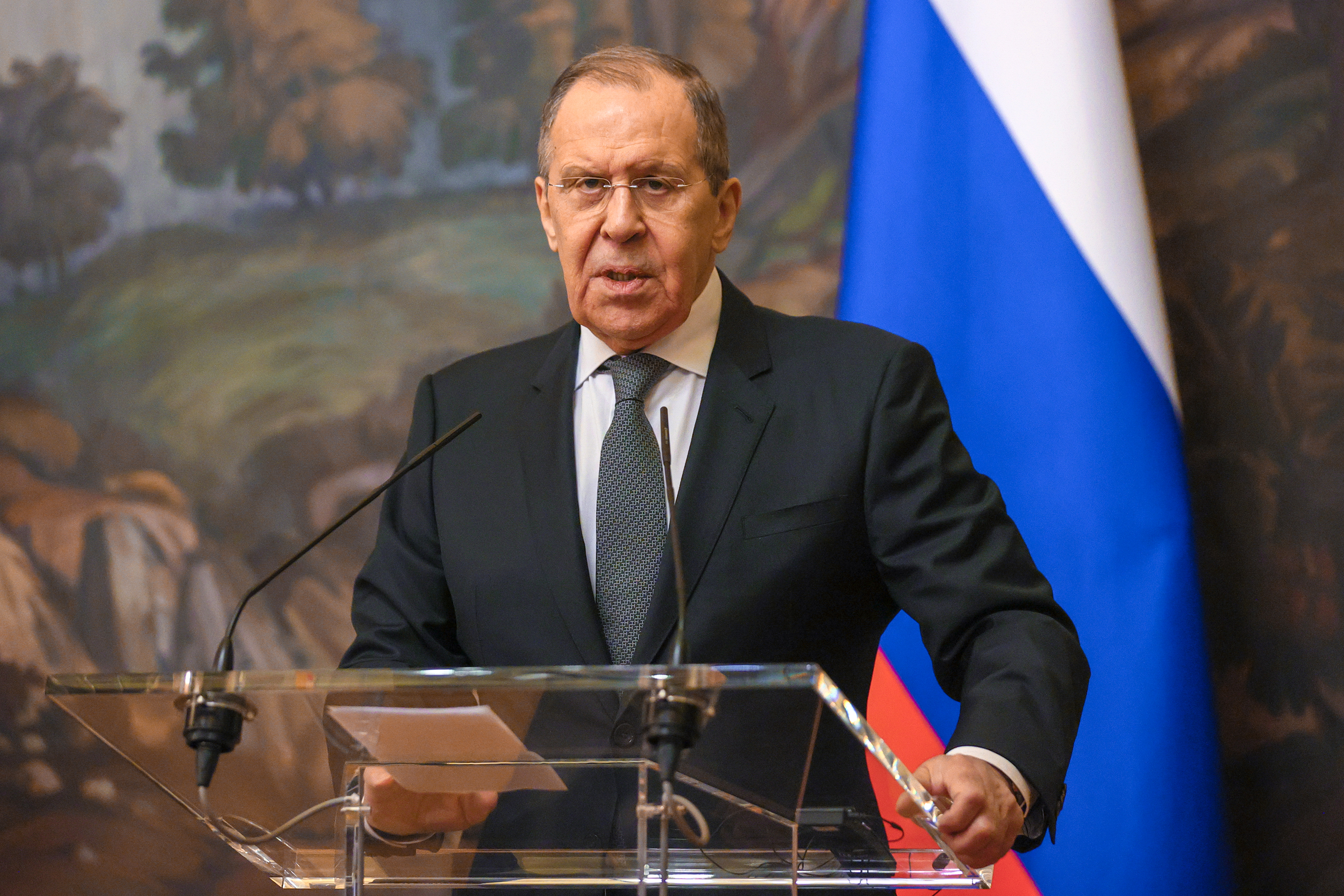 Any weapons shipments entering Ukraine will be a "legitimate" target for Russia, Foreign Minister Sergey Lavrov said Friday, according to Russian state news agency TASS. 
"We have made it very clear that any cargo that will enter the territory of Ukraine, which we will consider … [carrying] weapons, will become a legitimate target," he reportedly told state TV channel RT.
Some context: A number of NATO countries have pledged military aid to Ukraine ranging from drones to anti-tank missiles. 
Lavrov said Soviet and Russian-made missile defense systems, which are available to some NATO countries, cannot be legally transferred to third countries, according to TASS.