15 hr 45 min ago
First confirmed US death related to Omicron variant was unvaccinated and had been infected before 
From CNN's Katherine Dillinger
A Texas man, whose death was the first confirmed Omicron-related in the US, was unvaccinated and had previously been infected with the coronavirus, according to a press release from Harris County Public Health.
"The individual was at higher risk of severe complications from Covid-19 due to his unvaccinated status and had underlying health conditions," the release said.
County Judge Lina Hidalgo announced the death on Monday, saying the man was in his 50s. The case is the first known confirmed Omicron-related death in the US.
18 hr ago
Hong Kong government employees given a choice: Get vaccinated or pay for tests every 3 days
From CNN's Eric Cheung in Hong Kong 
Hong Kong will mandate all government employees to be fully vaccinated against Covid-19, or get tested for the virus every three days, authorities announced on Tuesday. 
The news rules will come into effect on January 3, the statement said.
Employees who have a medical certificate to prove they are unfit to receive Covid-19 vaccinations will have the costs of the tests reimbursed, while other employees will have to pay for them at their own expense. 
The government said the new measures are in response to "the growing number of infection cases involving mutant strains of Covid-19 with high transmissibility in the world."
Hong Kong has followed mainland China in adopting a "dynamic zero-Covid strategy," closing its borders for much of the pandemic to non-residents and instituting strict quarantine requirements for returning residents.
It has so far not recorded any locally-transmitted cases of the Omicron variant.
18 hr 38 min ago
Australia rules out new Covid lockdowns despite rising cases and Omicron fears
From CNN's Helen Regan and Hilary Whiteman
For two years, Australia avoided the worst of the coronavirus pandemic thanks to strict border controls and prolonged lockdowns.
But Covid cases are now rising rapidly in the country, with the Omicron variant posing a new threat just as states and cities were beginning to loosen restrictions.
On Tuesday, the country's most populous state reported its highest new daily caseload of the pandemic, and Australian Prime Minister Scott Morrison called an emergency National Cabinet meeting to discuss the rising infections.
But he said one key message he'll be telling state premiers is a return to lockdowns, tight social restrictions and fines for violating them is not the answer.
"We have got to get past the heavy hand of government and we've got to treat Australians as adults," Morrison said at a news conference in Queensland Tuesday.
"We have to move from a culture of mandates to a culture of responsibility. That's how we live with the virus into the future."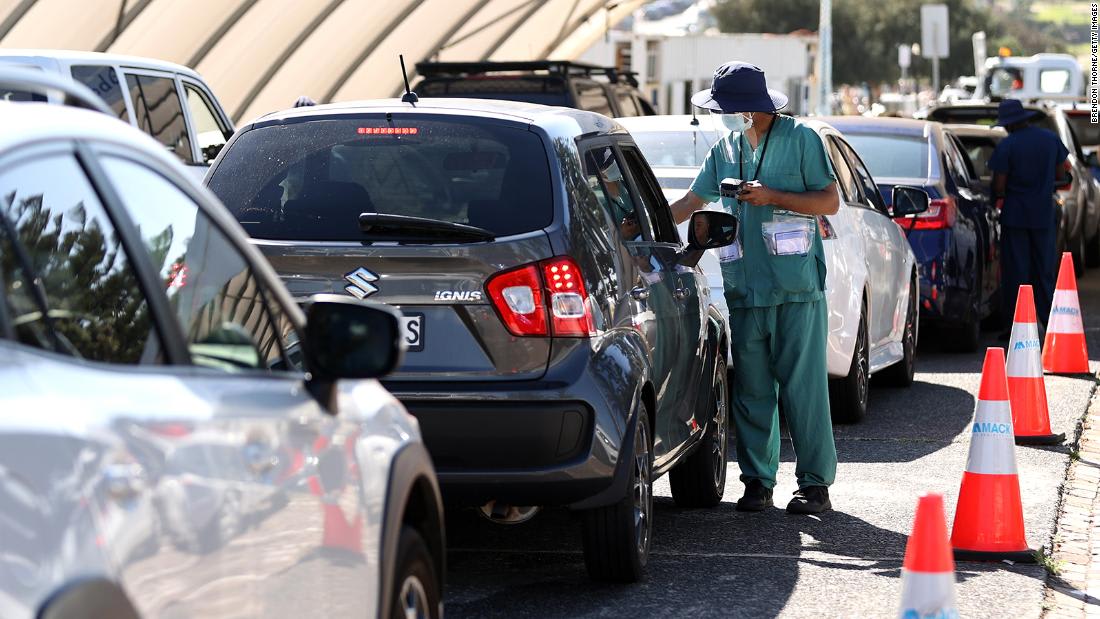 13 hr 52 min ago
New Zealand delays border reopening over Omicron concerns
From CNN's Sophie Jeong
New Zealand said Tuesday it was pushing back its phased border reopening by about a month over concerns about the Omicron variant.
Explaining the decision in a statement, Minister for Covid-19 Response Chris Hipkins said:
Waiting till the end of February will increase New Zealand's overall protection and slow Omicron's eventual spread.
There's no doubt this is disappointing and will upset many holiday plans, but it's important to set these changes out clearly today so they can have time to consider those plans.
Hipkins said New Zealand's Cabinet has agreed to a suite of other precautionary measures to keep Omicron out of the community. They include reducing the interval between a second Covid-19 vaccine dose and a booster shot from six months to four months and increasing the required length of stay for returning travelers from seven days to 10 days in managed isolation and quarantine (MIQ).