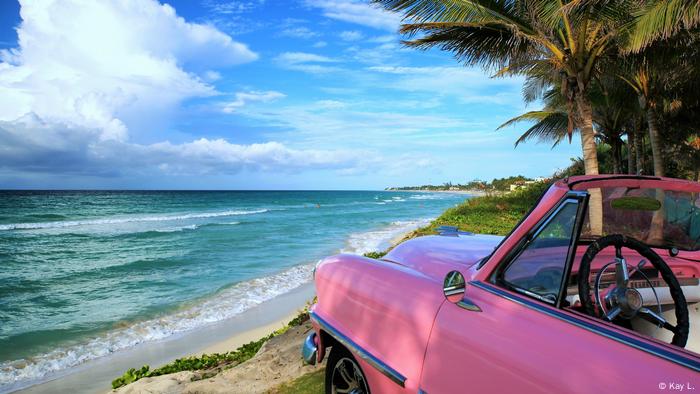 Dream vacation in Cuba
It doesn't get more romantic than this: sun, sand, sea, palm trees and a pink vintage car! Kay L. from Germany experienced a dream vacation in Varadero, Cuba, in 2018. This photo instantly captures the "easygoing nature" of the vacation, she writes. Varadero is a popular seaside resort on a headland on Cuba's north coast.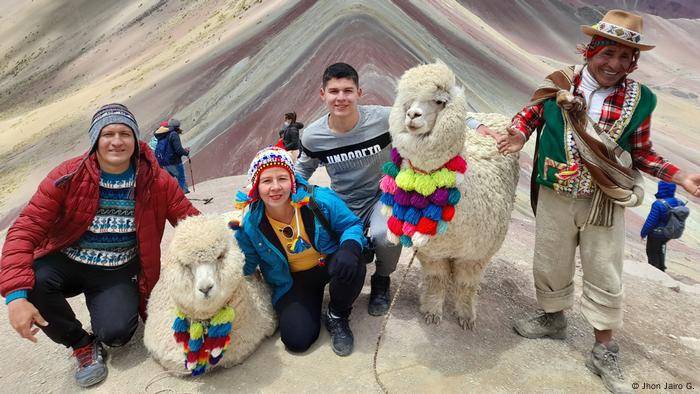 Rainbow Mountain photo shoot
This photo by Jhon Jairo G. from Colombia won us over because of its cheerful animal and human models. The background is also special: The Vinicunca mountain in Peru is also called Rainbow Mountain because of its colorful rock layers. For a long time it was unknown, but when the snow caps melted due to climate change, its spectacular colors were discovered.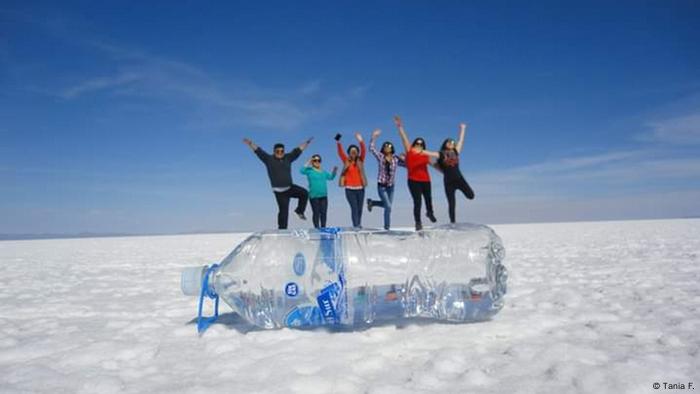 Optical illusion – Fun on a water bottle
We love this photo because it is so multilayered! You wonder if you're seeing snow or salt, you delight in the fun of the models and you're inspired to think critically about plastic waste. Credit should be given for the creative idea. The photo was submitted by Tania F. from Bolivia and was taken in the Salar de Uyuni in Bolivia, the largest salt plain in the world.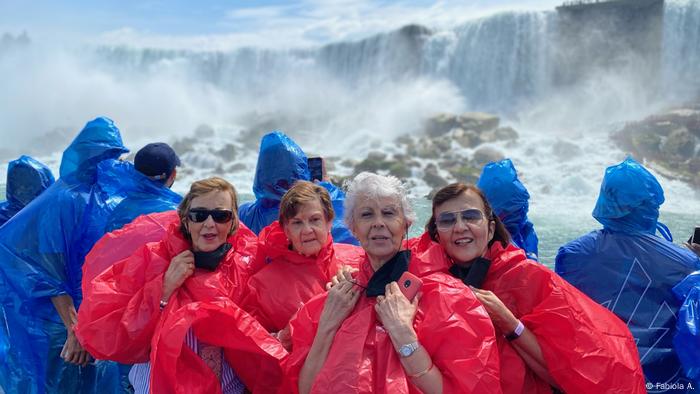 Matching outfits at Niagara Falls
Take four sisters in matching outfits and the stunning setting of Niagara Falls and you get a great vacation picture! Thank you, Fabiola A. of Colombia! This image made our travel editors smile. Located between the United States and Canada, the waterfalls live up to their Indian name "thundering water." Depending on the season, 2,800 to 5,700 cubic meters of water per second gush into the depths.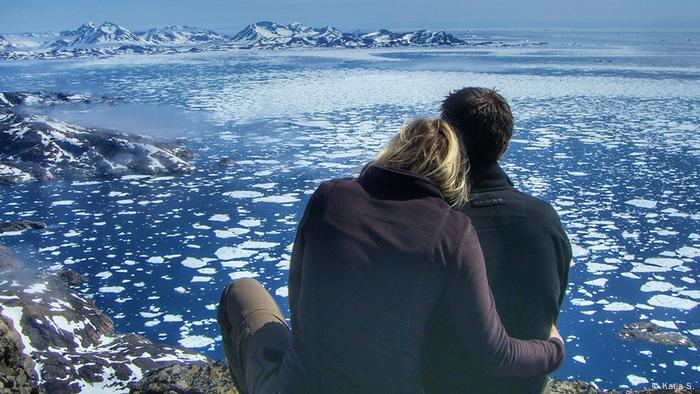 Honeymoon in the everlasting ice
A honeymoon doesn't always have to take you to the beach and the sea. Katja S. from Germany spent hers with her husband in Tasiilaq, Greenland, in 2009. "The most impressive thing, besides the view of the sea with icebergs and perpetual ice with glaciers, was the incredible silence." This atmosphere came across to us too when looking at this picture, which is why it's one of our top 10!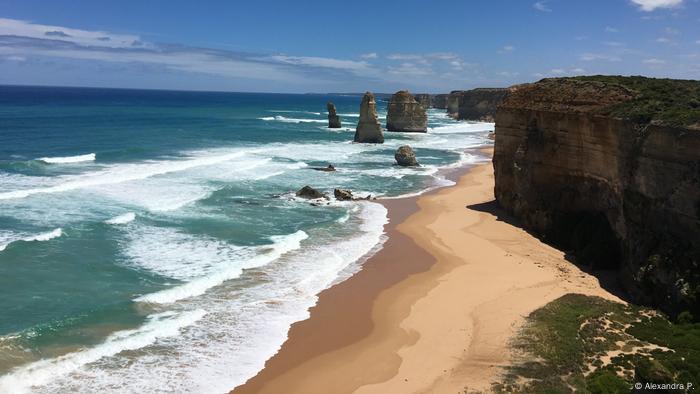 Pristine nature at the Twelve Apostles in Australia
We received a lot of great landscape photos, and we would love to show them all. In the end, we decided on this one. Alexandra P. from Germany writes: "This photo shows the Twelve Apostles located in the beautiful landscape along the Great Ocean Road in Victoria, Australia. It is one of my favorite travel photos I have ever taken."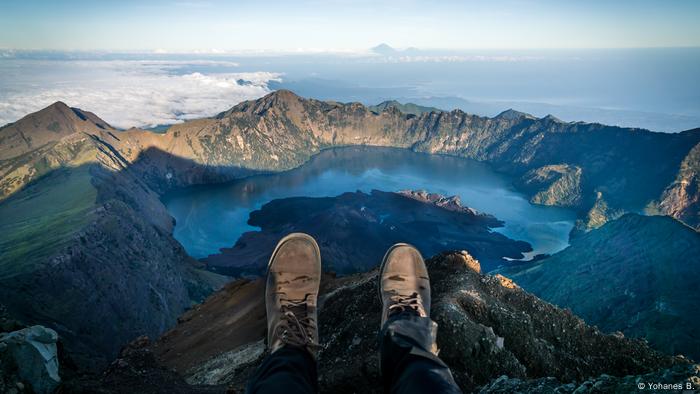 Hiking with a perfect view
"There are not many travel memories of mine that could top this one. The summit of the Mount Rinjani volcano in Indonesia is the highest I have ever climbed," writes Yohanes B. from Singapore, who submitted this photo from 2017. The arduous hike was exhausting, but it was rewarded with this view.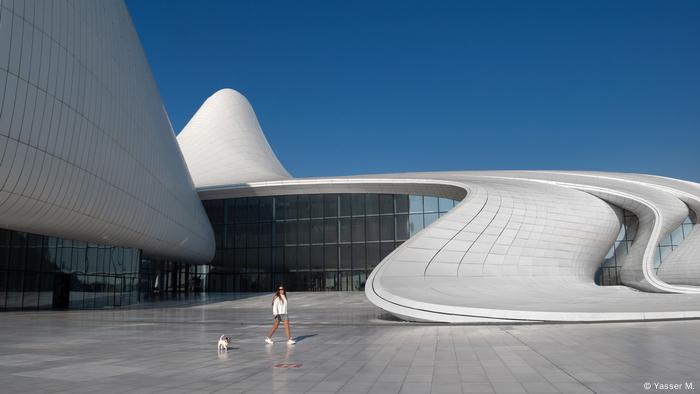 Architectural beauty in Baku
In November 2019, Yasser M. from Egypt went on a city trip to Baku in Azerbaijan. The city on the Caspian Sea is fairly rich because of its oil deposits, which is reflected in ostentatious buildings. One of them is the Heydar Aliyev Center (picture) by the famous architect Zaha Hadid. In this photo, we were really impressed by the curved lines and the structure.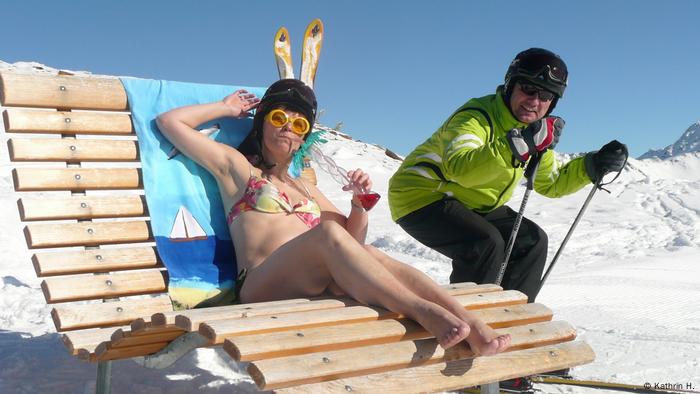 Ski and summer vacation in one
"Why argue when you can combine both," writes Kathrin H. from Germany. "Here we are at Hochzeiger mountain region in Pitztal, Austria. My husband, an avid winter sports enthusiast, and I, the summer queen, can always find the right spot for us to have a brilliant vacation in any place on Earth." Thank you for this creative photo, it made us all smile!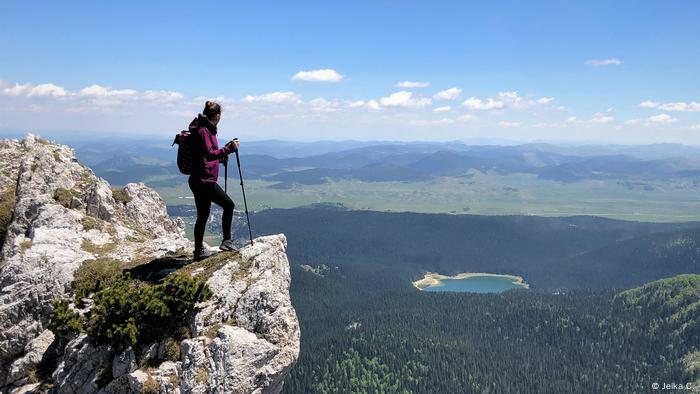 The winning picture: Hiking in Montenegro
Jelka C. from Montenegro made use of the COVID pandemic to explore her home country and hiked up the many mountains to enjoy the beautiful views. This photo makes you want be transported there to look far into the distance — it's the epitome of travel. Congratulations! Our prize — a tablet — goes to Jelka C!